The click track is ready for our "O Holy Night Project". Please visit the Project Page to download.
Check out our Forum Rules. Lets keep this forum an enjoyable place to visit.
A
A
A
Topic RSS
Luthiers
(0

votes)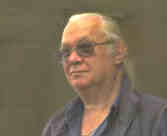 Ferret
Byron Bay Australia
January 20, 2013 - 11:33 pm
Member Since: April 22, 2012
Forum Posts: 1575

Should a luthier be able to play a violin? My local one can't. However, he does work on a wide range of string instruments and seems to be very knowledgable .
But I seems a bit like an auto mechanic that can't drive a car

Seen it all. Done it all. Can't remember most of

..... What was I saying????


VinceKnight
Middlfield, Ohio
January 20, 2013 - 11:42 pm
Member Since: January 7, 2013
Forum Posts: 86

Offline
Most Luthier schools that I have checked in to require you to play the instrument so that you have an understanding of the tones that it creates etc.  However, a good violinist does not necessarily make a good luthier just as a good luthier does not necessarily make a good violinist.
I think it is helpful for the luthier to be able to play but if they know their trade then they know their trade and who is to argue.
-Dennis
The pack depends upon the wolf, and the wolf depends upon the pack. The loss of one means the destruction of the other.

January 21, 2013 - 7:44 am
Member Since: December 31, 2012
Forum Posts: 150

Offline
I am thinking that I want to become an amateur or apprentice luthier.  Too bad there are no schools around here nor are there luthiers to learn from.  I'll start with some books and practice on broken or unrepairable instruments and have fun with it.  I don't think I'll be building them from the trees in my yard just yet, but who knows, I think that would be a nice lifetime goal for myself and someone to pass to the kids or grandkids.  We have old growth spruce up here in the Adirondacks with long winters and short summers, so locally grown spruce is abundant and good quality.  In fact many finer guitar makers are using Adirondack spruce in their highest grade guitars!!
Mt. Fiddler

HatefulPain
Trondheim, Norway
January 21, 2013 - 9:02 am
Member Since: October 11, 2012
Forum Posts: 168
Welcome to the club, Mt. Fiddler! 
I'm really split about a luthier should be able to play the instrument. It's more a woodcraft then the playing skills that matters. But on the other hand, if the luthier has a spesiality in one kind of instrument (for instance the violin.) he/she should be able to play the instrument good enough to produce a even sound, and be able to play some recognizable tunes. I don't expect a woodsman to be able to play the instrument as a pro. If he/she works with a violinist as a test person, I wouldn't mind at all if the luthier not are able to play. 
'Armed with theory, practice becomes meaningful. Through practice, theory becomes fulfilled.' - Egon von Neindorff.
January 21, 2013 - 1:26 pm
Member Since: May 4, 2012
Forum Posts: 2379

Offline

I would think that while it is at least theoretically possible for someone who doesn't play at all to be able to make good instruments just via "mad woodworking skillz".. It would be more optimal if the luthier can play at least some.  Otherwise how could they fine tune the sound of the instrument during setup and be sure they are getting a good sound?  How would they check to see if notes "choke" or if a wolf is in a bad spot? 
Maybe it could be done, but I'd think usually they probably play at least some?
"This young wine may have a lot of tannins now, but in 5 or 10 years it is going to be spectacular, despite the fact that right now it tastes like crude oil. You know this is how it is supposed to taste at this stage of development." ~ Itzhak Perlman
Forum Timezone:
America/New_York
Most Users Ever Online: 231
Currently Online: yellowdresses, discountsale
53 Guest(s)
Currently Browsing this Page:
1 Guest(s)
Members Birthdays
Upcoming
Reacher, Lenicus, wookieman, Gil, Longstride46
Top Posters:
coolpinkone: 4007
Mad_Wed: 2849
Barry: 2666
Fiddlestix: 2647
Oliver: 2439
DanielB: 2379
Kevin M.: 1969
cdennyb: 1808
TerryT: 1722
Ferret: 1575
Member Stats:
Guest Posters: 2
Members: 7563
Moderators: 0
Admins: 3
Forum Stats:
Groups: 16
Forums: 56
Topics: 6949
Posts: 86703
Newest Members:
Manuelzed, elinormo4, Movelbejam, madelynob2, Taksi154r, FiddleFrog
Administrators: Fiddlerman: 12802, KindaScratchy: 1706, BillyG: 2286