Check out our Forum Rules. Lets keep this forum an enjoyable place to visit.
A
A
A

Topic RSS
My Ebay fiddle purchase
(0

votes)
BillyG
Brora, North-east Scotland
July 11, 2016 - 12:10 pm
Member Since: March 22, 2014
Forum Posts: 2336




Hi folks - didn't really know where best to post this - so I picked the "Forum Members Blogs" since I will probably add to this from time to time, and it would be nice to keep it all in one place I guess.
I had been looking for a "cheap" fiddle for two primary reasons - (a) something that I wouldn't care too much about if it got damaged by playing outside, and (b) something that I could seriously mess-with ( like taking it apart - yup - we're talking hide-glue here ) - and if I destroyed it - well - not a great loss really.
So, I had been keeping a watch on Ebay for - well - the last 6 or 7 months - and - then something appeared.  The seller was an "antiques" dealer - but also happened to play violin.   He supplied a good number of images - and I separately contacted him.
After some discussion - I went-ahead with the purchase - here's the current status - it is a LOT of fun already - 
Well, here we have my "Copy of Antonius Stradivarius, Made in Czecho-Slovakia"  - as stated on the label - fiddle.
Who is she: I have named her Yabé ( pronounced Yah-bay" - that's Ebay backwards and seems "mysterious" yet fitting )
Vital dimensions:  She is a 3/4 size.   Why did I get that - when my other three are 4/4?  Well, it doesn't really matter to me, fingering will rapidly adapt, and, besides - not only is she actually playable, it was so cheap it is an instrument to work on, mess with, take apart if I want to, play outside in any weather and simply not care too much if it sustains unexpected damage.   Absolutely ideal for what I want.
Cost?  £30.00 UK sterling, circa $38 USD.   Yup, mass produced thing - I got precisely what I was looking for!  ( LOL @"Copy of Strad....." etc )
Items received:  3/4 fiddle, lockable hard-case, no bow or rosin cake, 4 strings fitted (apparently new!  I don't know what they are, but they are steels) plus some individual strings (old, and tarnished) inside an old "Astrea E-string packet".   On receipt - bridge had been removed but strings re-tightened (enough to prevent SP moving, and not to full tension).  SP was in place.
Age: Pretty much uncertain, possibly 1920/30 or so.   The use of the hyphenated name in the country of origin on the label ( Czecho-Slovakia both names spelled with a leading capital letter) possibly suggests some time early-ish in the 20th century while the Czech and Slovak regions were uniting to ultimately be simply known as Czechoslovakia - but - my knowledge of history is not all that great.  Post USSR breakup - they are of course now two separate countries - but that's another story.
Condition: Violin - It has clearly been well used.  There are scrub-marks between f-holes where bridge has been re-positioned over time.   Numerous small indentations on both top and back plate.   Top plate has two "score/scratch marks" which would initially look like cracks - but they are not, they're just surface damage.   Back plate is single piece.  Tailpiece has single fine tuner.  Tail-gut is definitely not modern material - and is quite possibly actual gut.  Fingerboard is not ebony, but is clearly "ebonized" or "japanned"    The inside of the peg-box is "blacked" (i.e. not varnished).  Fingerboard shows "reasonable, but not excessive" signs of wear - there are no deep ridges or anything like that - and is also clearly not ebony.   From the wear-points on the fingerboard it's fairly clear that the player/s of this instrument over time largely played in first position!  The peg-box appears to have been reamed-out (signs of wooden-swarf on outside of peg holes) and the pegs fitted now are possibly oversize.  The other clue to this is that two of the pegs protrude right through the far-end of the peg-box, and of the two others one is flush with the far-side and the other actually only goes about 3/4 of the way into the far hole.   The sound-post has obviously been worked with in the past - there are visible "puncture-points" in the post where it has been stabbed by the location tool.   There are no signs of cracks or gaps anywhere.  However, I suspect that the top-plate has at some time been removed and replaced as there appears to be some unexpected extrusion of hide glue - what the reason for that would be - I can't tell (or, it could just as easily be a result of sloppy, mass-produced-factory manufacture, and has always been there - heck - it doesn't matter - I'm just describing it).  I'm planning to get a cheap USB endoscope/camera sometime and maybe have a look inside.  The strings - I have no idea what they are - other than that they appear to be "as-new" (and I mean modern - I'm trying to get in touch with the seller to figure out how these new and apparently unplayed strings got there...) and they are steel, but - there was an "Astrea" E-string packet in the case, with a couple of unidentified strings - oh - and - a single gut string oddly enough...   More about the interesting Astrea E-String packet and its contents a little bit later)
Condition: Case - some relatively minor damage to case - at the top corner it is coming apart.  Metal (steel I guess) clamp-locks and an actual key-operated lock (key was inside the case) are - well - not exactly "rusty" but have taken on that "burnished" look over time.  Same applies to a metal plate on the end, and it has the words "Made in Germany" stamped into it.
When was it last used.  Very hard to tell - but - on the Astrea string packet there are the handwritten words - "Set £3-15"   (and that is NOT the strings currently fitted).   This is slightly interesting - in the UK our monetary system changed in 1971 when we moved from having 12 pence to one shilling, and 20 shillings to the pound ( yes, really, 240 pennies to one pound ).  However, common sense prevailed in 1971 and we went "decimal" with 100 pence ( preferred instead of "pennies") to the pound.  Now - the notation "£3-15" suggests £3 pounds and 15 shillings.  Had that been written as a post-decimalisation price, it would have been written £3.15 - meaning 3 pounds and 15 pence (in fact,  3-pounds-and-15-shillings and zero-pennies in "old-money" would have been expressed as £3.75 following decimalisation).   This of course means absolutely nothing - that old packet could have just been left lying in the case.   What's more, the case may not even necessarily have belonged to the original violin - who knows...   So who really knows when she was last played.   Nonetheless - it is interesting to speculate 
Summary:  I'm a very happy chappy here.   I have a new-to-me fiddle.  It is "well-used" but it is actually playable as it stands.  It happens to be a 3/4 size - that is entirely unimportant - makes no difference to me.   It was as cheap-as-chips - a string-set-upgrade would cost as much again.   I knew precisely what I was buying, and I know precisely what I got for my money.   Welcome to my fiddle family, Yabé!   Falling in love with her already.....  Cool!
As soon as I get the opportunity, I'll post pics and sound / vid samples....
I'm on a roll with my new friend !!!!   Ace stuff...  it just doesn't get any better !
I seriously recommend not copying my mistakes. D'oh -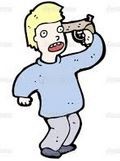 Please make your own, different mistakes, and help us all learn :-)

July 11, 2016 - 2:50 pm
Member Since: July 23, 2015
Forum Posts: 1617



Will be fun to follow! I forget that I have a little 3/4 fiddle that I bought at an antique shop for about $30 with the plan to just use it as a decoration, needs minor work, but seems like it would be playable. I always mean to tinker with it, lol.
☆•*¨*•¸¸¸.•*¨*•☆•*¨*•¸¸¸.•*¨*•☆•*¨*•.¸¸¸.•*¨*•☆
On a journey to learn the fiddle since July 24, 2015
☆•*¨*•.¸¸¸.•*¨* •☆•*¨*¨*•¸¸¸.•*¨*•☆
BillyG
Brora, North-east Scotland
July 11, 2016 - 3:41 pm
Member Since: March 22, 2014
Forum Posts: 2336




Yup - the 3/4 is only an inch or so shorter than a 4/4 - just do the 3/2 ratio nut to body and body to bridge thing for a rough set-up and it's pretty much there....   I was in some way surprised how quickly I could correct the intonation - but - maybe in some ways - not so much a surprise - I'm already well used to my EV - it is a full 1cm longer that it "should be" for a 4/4 nut-to bridge - but cannot be changed ( well, not without major surgery ) - and I already happily adapt between it and my acoustics.  Not a problem.  LOL
I seriously recommend not copying my mistakes. D'oh -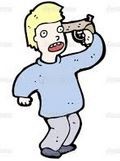 Please make your own, different mistakes, and help us all learn :-)

coolpinkone
California, the place of my heart
July 11, 2016 - 5:58 pm
Member Since: January 11, 2012
Forum Posts: 4055




July 11, 2016 - 6:30 pm
Member Since: June 8, 2016
Forum Posts: 226

Offline

BillyG
Brora, North-east Scotland
July 12, 2016 - 11:00 am
Member Since: March 22, 2014
Forum Posts: 2336




LOL thanks - @damfino @coolpinkone and @Fran -  I think you all know me well enough by now to know I am "well into it" and just love experimenting with things - gonna have me some real fun with this lady ( meant, of course, in the nicest way possible ! ) And - the real truth is - I shall have to "bend to her will" to make her sing.....  So far ( well with the strings that were fitted ) I've had a few uncomfortable "getting to know you" moments! LOL - and as I say - she's a 3/4 lady.   Hahahaha
I'm just irritated that I have to go away for a week - where I'm going I can't really play an acoustic - but I will of course be taking the EV just to have something to play....  Pics and vids to come later next week !  yeeeee haaaaa !
I seriously recommend not copying my mistakes. D'oh -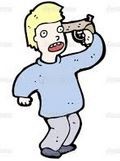 Please make your own, different mistakes, and help us all learn :-)

intrepidgirl
Bragg Creek, Alberta
July 12, 2016 - 10:46 pm
Member Since: March 8, 2015
Forum Posts: 199

Online


@billyG: Sounds like a neat purchase, and it will keep you busy for a while!  Please send pics and info when (if) you take the top off.  I am interested in the process, and slightly scared to tackle it with anything I own right now.  I should likely look for an instrument of similar price to start on, to reduce my fear.  Also interested in the sound of this little gal, please send videos when you have time.
Have fun! 

July 13, 2016 - 11:23 am
Member Since: January 19, 2014
Forum Posts: 946

Offline
BillyG
Brora, North-east Scotland
December 23, 2016 - 3:27 pm
Member Since: March 22, 2014
Forum Posts: 2336




Ahhhh - I had almost forgotten about this thread I started - it came to mind a few mins ago in another post - yes- my new lady-fiddle "Yabé" has now bent-me-to-her-will and she sounds great.     Hahahah "she-who-must-be-obeyed" - well - ain't that always the case when it comes to instruments....
She's too good to take-apart and experiment with - which I had thought about doing before I got her - so - she is remaining "intacta"   LOL
She's not my preferred instrument ( being a 3/4 size ) - but she does get at least a couple of hours playing per week.   
I know I promised this MONTHS back - but I most certainly shall get around to it and post a vid....
I seriously recommend not copying my mistakes. D'oh -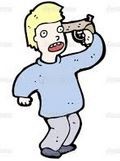 Please make your own, different mistakes, and help us all learn :-)
Forum Timezone:
America/New_York
Most Users Ever Online: 231
Currently Online: intrepidgirl
44 Guest(s)
Currently Browsing this Page:
1 Guest(s)
Members Birthdays
Today
rlaggart, Deltatango95
Upcoming
Cheryld, risk, brokenbow
Top Posters:
coolpinkone: 4055
Mad_Wed: 2849
Barry: 2666
Fiddlestix: 2647
Oliver: 2439
DanielB: 2379
Kevin M.: 1969
cdennyb: 1808
TerryT: 1725
damfino: 1617
Member Stats:
Guest Posters: 2
Members: 8597
Moderators: 0
Admins: 3
Forum Stats:
Groups: 16
Forums: 56
Topics: 7045
Posts: 87948
Newest Members:
caroleor1, Clara, gregmy16, antoniagu16, Lincolnlarge, stevente11
Administrators: Fiddlerman: 12957, KindaScratchy: 1714, BillyG: 2336