We are currently transferring Fiddlerman.com to a new dedicated server which may both cause slower loading speeds and at some point, down time. Also, some of the posts you make on the forum may be lost on the restore. Everything should be back to normal within a few days and hopefully we will have a quicker site as well. Thanks for your patience.
A
A
A
Topic RSS
Lyle's Long Overdue Update
(0

votes)
April 29, 2012 - 11:34 pm
Member Since: January 28, 2012
Forum Posts: 130
Offline
Hello all,
 
I have been incredibly busy with school and work and haven't been able to spend much time in the forum.  In fact, I haven't been able to practice as much as I would like either.  But anyways, here are two simple songs I recorded today.  Enjoy and any thoughts or tips will be very much appreciated.
feature=youtu.be
April 30, 2012 - 3:25 am
Member Since: June 15, 2011
Forum Posts: 1094
April 30, 2012 - 6:34 am
Member Since: September 10, 2011
Forum Posts: 367
April 30, 2012 - 7:05 am
Member Since: January 28, 2012
Forum Posts: 130
Offline
Thanks, myguitarnow.
The first song I play sounds horrible to me when i listen to the recording.  I don't remember it sounding so out of tune when I played it.  I think I get caught up trying to concentrate on so many other things that my intonation gets tossed to the side.
Chinny,
Thank you.  No the pinky business is not really intentional, it is just how my hand naturally wants to hold the bow, and I don't fight it.  Do you think it will be a problem further down the road?
April 30, 2012 - 7:35 am
Member Since: January 21, 2012
Forum Posts: 1768
Sounded good, Lyle…… your pinky not touching the bow isn't too much of a problem when you play slow song's now, but when you speed your tempo in the future, you may run into some problem's as not being able to control the weight of the bow. Your pinky works kinda like a heavy weight on one end of a "teeter totter",, it counter balances the weight of the bow over the string's… Maybe i'm not explaining it right.
One more thing,,, you need more flex in your right wrist. It look's as if your forearm and wrist are one piece, very stiff looking.
Other than those two simple fixe's,, sounded great.      

Fiddlerman
Fort Lauderdale
April 30, 2012 - 8:57 am
Member Since: September 26, 2010
Forum Posts: 7459
Thanks Lyle,
The one thing that impresses me with your recording is your natural talent to produce smooth connected notes and bow changes despite the pinky. The pinky simply allows you to relieve pressure from the weight of the bow. Another thing that you seem to do either intentionally or naturally is that you are phrasing and we can here that you are really feeling the music.
About the intonation:
Begin by tuning your instrument so that it is spot on. Your open A was too high.
I don't want to point out ever note that is off but let's start with the C#. Get that second finger up higher and put your third finger tight up against it for the D natural.
Before playing "Lightly Row" play an exercise of five notes all on the A string in A major.
Open A, B, C#, D and fourth finger E back and fourth working on finger placement.
Once you feel like you've cleaned up that 5 note A major scale, play the lightly row and you'll see the difference.
I really enjoyed you post. Thanks
"The richest person is not the one who has the most, but the one who needs the least."
April 30, 2012 - 9:44 am
Member Since: January 28, 2012
Forum Posts: 130
Offline
Thank you Fiddlestix,
I have noticed that about my wrist before.  I keep trying to work on it, but it is a slow go.
Thanks Fiddlerman for the generous compliment.  It is greatly appreciated.
Right now I have been using a tuning app on my iPhone to help tune the instrument, but I have begun to question its accuracy lately.  I will work on the A major scale as you say and post another video when I (hopefully) improve a little.
Thanks again.  

April 30, 2012 - 3:31 pm
Member Since: March 28, 2012
Forum Posts: 822
Offline
TerryT
Coleshill, Warwickshire
April 30, 2012 - 3:43 pm
Member Since: December 15, 2011
Forum Posts: 1625
Mad_Wed
Russia, Tatarstan rep. Kazan city
April 30, 2012 - 3:43 pm
Member Since: October 7, 2011
Forum Posts: 2457
Offline
May 1, 2012 - 9:51 pm
Member Since: January 28, 2012
Forum Posts: 130
Offline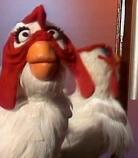 May 1, 2012 - 10:07 pm
Member Since: January 25, 2012
Forum Posts: 610
Offline

May 2, 2012 - 12:26 pm
Member Since: August 11, 2011
Forum Posts: 555
Offline
Forum Timezone:
America/New_York
Most Users Ever Online: 231
Currently Online: Ferret
16 Guest(s)
Currently Browsing this Page:
1 Guest(s)
Members Birthdays
Upcoming
Mad_Wed, Prudence, ButteryStuffs
Top Posters:
Mad_Wed: 2457
Oliver: 2130
Kevin M.: 1893
Fiddlestix: 1768
Barry: 1707
TerryT: 1625
Member Stats:
Guest Posters: 1
Members: 1994
Moderators: 0
Admins: 1
Forum Stats:
Groups: 12
Forums: 35
Topics: 3835
Posts: 51340
Newest Members: rabn, Jet, amekock, MacUniResearcher, purplebirky, yenmarie22@yahoo.com
Administrators: Fiddlerman (7459)