Still trying to get the new site/host to work before the transfer. Some of your new posts on the forum may be lost on the restore. Everything should be back to normal within a few days and hopefully we will have a quicker site as well. Thanks!
A
A
A
Topic RSS
New shoulder rest design
(0

votes)
May 15, 2012 - 8:56 pm
Member Since: April 21, 2012
Forum Posts: 595
Offline
TerryT said
great to see the new Joe putting a positive spin on things at last. You had been miserable for far too long. 

keep up the good work
For a Brit, Mr TerryT, you appear to have bad manors….but that's what we have learned to expect from someone who blesses foul language and thinks a pint the salvation of virtue. 
Not one word did I utter against the inventor of this ghastly thing, yet you continue to attack me personally.  This is not the first time.
I'm happy to report to the rest of the members here that I have obtained first hand knowledge, fortunately,  that not all cockney Brits are as peculiar.
cheers….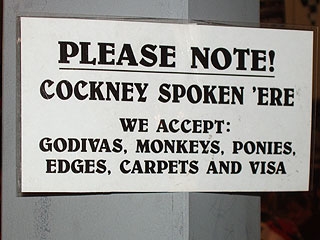 TerryT
Coleshill, Warwickshire
May 16, 2012 - 2:20 am
Member Since: December 15, 2011
Forum Posts: 1625
May 16, 2012 - 12:34 pm
Member Since: February 24, 2012
Forum Posts: 727
Offline
Holy crap, I'm gone for two days, and I miss soooo much!
Seriously, et tu Oliver! LMAO!  No, "patent" is not a dirty word here,,, "patent infringement" is!  Two weeks ago, I had a dear friend who has been a patent attorney for 40yrs examine my proto and the Mach, and his opinion, without hesitation, is that my design is different enough in function & design that he urged me to file for a provisional [utility] patent and a design patent, as well as a trademark with the USPTO, which I did 4 days ago (it's a crap load of work for something that some international company is going to rip off anyway if my son starts selling enough of them).
Ken, thanks so much!  Retail price point will be $99; it's 100% hand-made by my son, no c&c production (I'm not that wealthy, lol); a bandsaw and spindle sander touch the product, but, everything except the two feet & foam pad are hand-made of rock maple (so the ebony finish is clearly a "finish" if that's someone's preference).  And thanks so much for being so considerate, but "Joe's" comments don't phase me in the least, just too inconsequential and small to even think about.  You know, a forum is a very unique social setting,,, in the real world, people are polite and considerate of one another because if you're a d-bag in the "live" world there are often physical consequences to calling people disparaging names or verbally attacking them; in the e-world, people who are cowards in the real world can find satisfaction without being injured.  I appreciate your concern, but seriously, I don't take any of that s**t to heart, it's meaningless.  Besides, Terry keeps him "fueled", lmfao!
TerryT
Coleshill, Warwickshire
May 16, 2012 - 1:24 pm
Member Since: December 15, 2011
Forum Posts: 1625
May 16, 2012 - 1:34 pm
Member Since: February 28, 2011
Forum Posts: 2130
Offline
Forum Timezone:
America/New_York
Most Users Ever Online: 231
Currently Online: Ferret, gwscheer
31 Guest(s)
Currently Browsing this Page:
1 Guest(s)
Members Birthdays
Today
Mad_Wed, ButteryStuffs
Upcoming
Andrew, Prudence
Top Posters:
Mad_Wed: 2457
Oliver: 2130
Kevin M.: 1893
Fiddlestix: 1768
Barry: 1707
TerryT: 1625
Member Stats:
Guest Posters: 1
Members: 1993
Moderators: 0
Admins: 1
Forum Stats:
Groups: 12
Forums: 35
Topics: 3837
Posts: 51368
Newest Members: rabn, Jet, amekock, MacUniResearcher, purplebirky, yenmarie22@yahoo.com
Administrators: Fiddlerman (7463)