Check out our Forum Rules. Lets keep this forum an enjoyable place to visit.
A
A
A

Topic RSS
Suzuki vs. Stentor
(3

votes)

November 26, 2012 - 6:47 pm
Member Since: November 26, 2012
Forum Posts: 3

Offline
Hello,
I am a high school graduate who has decided to take up violin. My two main options at this stage are a Suzuki NS-20 or a Stentor Student II. Which would be a better choice? Or can anyone think of a completely different option that would be even better?
Thank you so much for any replies. I really appreciate them!
Thanks,
MusicMonster

November 28, 2012 - 5:34 am
Member Since: November 26, 2012
Forum Posts: 3

Offline
Thanks for the reply, Fiddlerman - I really appreciate it. This site is an absolute gold mine of information, and I'm really glad I found it.
The two main violin brands in the part of Australia where I live are Stentor and Suzuki. These are readily available from shops in my area. The odd shop sells Raggetti, Enrico, Palatino, Salieri or Hofner, but I'm not sure that these are such great brands. I like the Kreisler #120 and the Sandner SV-6, but these are only available on-line from other parts of Australia. The only reason why I'm not keen to buy inter-state is that I'll have to ship it back to the dealer if it needs repair. Then I'll be without a violin for a few weeks, and that wouldn't be cool. I am personally in love with the Gliga III, but that would be AU$520+. I just don't feel right spending that on my first violin. The maximum that I feel would be justifiable would be around AU$400.
Where I come from, the Stentor would be around AU$270, while the Suzuki would be around AU$340. I've generally read bad stuff about the Stentor, so I probably won't go down that road.
Thanks again for the reply.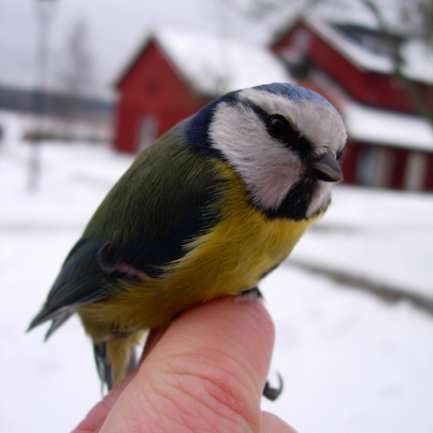 Almandin
Stockholm, Sweden
November 28, 2012 - 5:52 am
Member Since: August 22, 2012
Forum Posts: 302
I have a Stentor II and love it, and I know there's another member on here who feels the same about his. I reckon this goes for all factory built violins: you might end up with either a gem or total rubbish – if you order over the Internet, that is. The way you're doing it is much better because you can inspect and try out the instruments before buying. Read up on what to look for in a well-built violin before you go to the store! There's plenty to find online. Good luck!
~ Once you've ruled out the impossible, whatever remains, however improbable, must be true. ~
TerryT
Coleshill, Warwickshire
November 28, 2012 - 10:31 am
Member Since: December 15, 2011
Forum Posts: 1725
Me me me!
I also have a Stentor II and a I, and have used the Stentor Conservatoire ( 3x the price of a II, but only half the sound quality!).
TBH the only other violin I have played is another Chinese version which has a beautiful deep tone and a Tigerlike back but it is not set up properly, the pegs are stiff, the nut is not shaped and the bridge is high, but it's tone IS beautiful.
If I try an expensive German violin, or a Suzuki, then maybe my view of the Stentor would change, but value for money? Can't fault it!
I was born with nothing,
and to my surprise I still have most of it left!

November 28, 2012 - 6:16 pm
Member Since: November 26, 2012
Forum Posts: 3

Offline
Thanks, TerryT! That's very interesting what you say about Stentors. Funnily enough, the Conservatoire in Aus is only about AU$100 more than the Student II. I really wouldn't mind spending AU$370 on a Conservatoire if it was really worth it. But after what you said about the sound quality, I'd probably rather spend that money on something really worth it.
Thanks again to everyone who's posting to my question...it's really helping me through this "minefield" of getting my first violin...especially since I've never really played one before!

November 29, 2012 - 2:37 am
Member Since: April 22, 2012
Forum Posts: 443
An idea for anyone with a Stentor violin (this may apply to other makes too).
I had a student who had a Stentor II. Nice instrument, but it sounded a little bit harsh, esp on the A and E strings. it was strung with Thomastic Dominants.
I suggested that she use Corelli Crystals, and they made quite a difference in sweetening things up a bit. They are known for having that quality.
Now she calls me Crystal Jim, haha!
Mr Jim
TerryT
Coleshill, Warwickshire
November 29, 2012 - 8:51 am
Member Since: December 15, 2011
Forum Posts: 1725
November 29, 2012 - 3:06 pm
Member Since: April 22, 2012
Forum Posts: 443
Terry, also check the bridge cushion on the E string, or the bridge insert if there is one. Those things can make quite a difference, although I'm sure a full set of Corellis would help too. They are good value.
This is a good place to buy :
http://www.thestringzone.co.uk...../crystal-3
Mr Jim 
Forum Timezone:
America/New_York
Most Users Ever Online: 231
Currently Online:
53 Guest(s)
Currently Browsing this Page:
1 Guest(s)
Members Birthdays
Upcoming
uncledave, DanielB
Top Posters:
coolpinkone: 4066
Mad_Wed: 2849
Barry: 2666
Fiddlestix: 2647
Oliver: 2439
DanielB: 2379
Kevin M.: 1969
cdennyb: 1813
TerryT: 1725
damfino: 1618
Member Stats:
Guest Posters: 2
Members: 8713
Moderators: 0
Admins: 3
Forum Stats:
Groups: 16
Forums: 56
Topics: 7058
Posts: 88040
Newest Members:
elisabethrl4, randallwh1, bernicegu11, RazorDG, herminiarv2, sharronsl60
Administrators: Fiddlerman: 12977, KindaScratchy: 1714, BillyG: 2337