Check out our Forum Rules. Lets keep this forum an enjoyable place to visit.
A
A
A

Topic RSS

IMHO BOWS





(0

votes)

September 22, 2011 - 10:49 am
Member Since: February 28, 2011
Forum Posts: 2439

Offline
The price of violin bows has been a remarkable study in economics.  The price of bows has risen by thousands of dollars in a relatively short time.  It is not surprising to me that the cost of (Chinese) violins has, at the same time,  devastated the European and American markets.   Why would a luthier want to compete in a $49 violin marketplace when a mere stick of wood might command thousands of dollars?
Let's assume that it takes 160 hours of direct labor to make a bow.  This is about a month of 40 hour work weeks.  This would be about $30/hr for a $5000 bow and an annual income of $60,000 (with no special overhead).  If, perhaps, the time to make a bow was only two weeks, then the annual income would be $120,000.  I would guess that $100,000/yr. would not be out of line. 
A quick check on the internet gives about 160 hours to make a violin for an experienced luthier and these people have to maintain a well equipped shop and set of tools. 
Is it more difficult to make a bow or a violin?
Let me say that I am NOT opposed to the idea of "good" bows.  There are some bows that WILL sound better with a given violin BUT I seriously doubt that they are worth the money.  And no one really knows if the $200 bow or $5000 will really be the "right" bow  
The Shar catalog is starting to look like a bow advertisement.  Maybe some day I can buy a bow and they will throw in a free violin


PS  Link is about violin prices.  Very enlightening!
When you come to a fork in the road, take it.

September 22, 2011 - 6:02 pm
Member Since: June 16, 2011
Forum Posts: 1094
Aren't violin bows supposed to keep getting better and up in value by age? You have a good point Oliver. I think any wood or material would warp over time because of the stress from the strings. I'm still learning a lot about violins so I don't know. I can sure tell you though playing guitars for so long I can tell the difference on each different guitar pic that I use.

September 23, 2011 - 8:37 am
Member Since: June 29, 2011
Forum Posts: 129

Offline
I always thought we got ripped off on my bow. Bought it at a local luthier, prior to when you could look things up on the internet. It was expensive, actually more than we paid for the viola. Had no idea about anything, just knew I LOVED it. My local luthier here seemed really interested in it (the old guy who's had my violin for ages) (no, he does not have the bow, it's here with me).
So, after reading this post, I got it out of the case and looked at it again. It has a name on it, and I googled it. Turns out my bowmaker was a German who died in the 1970s and I found a couple of bows going in the $2500-$8000 range from him. The $8000 was a cello bow. He is considered a master bow maker.
Now I'm scared to use it.

September 23, 2011 - 9:05 am
Member Since: February 28, 2011
Forum Posts: 2439

Offline

September 23, 2011 - 5:04 pm
Member Since: June 29, 2011
Forum Posts: 129

Offline
This bow is gorgeous.

I loved it from the moment I saw it. It's octagonal, and its tip is made out of stirling silver, which I love. The frog is ebony. The frog has a mother of pearl eye with a stirling silver circle around it. Whether or not someone would be willing to pay in the $2000 range I do not know.  Luckily I don't need to sell it.
Incidentally, I found one just like it on eBay for $2000. On eBay the maker's signature is a little different, but they say it's from the same guy. I wonder what that's about. My guy imprinted his full name with three stars afterwards. This one only shows the first initial and last name.

September 23, 2011 - 8:57 pm
Member Since: September 10, 2011
Forum Posts: 367

September 23, 2011 - 11:05 pm
Member Since: July 6, 2011
Forum Posts: 969

Offline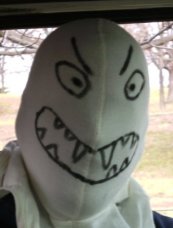 David Burns
Winfield, Missouri
September 24, 2011 - 12:22 am
Member Since: June 24, 2011
Forum Posts: 425
My two cents from all my months of experience in violins:
If you are going to sell it, protect it and get it appraised and find a buyer. If you are not going to sell it, use it. Don't forget, it is a stick, with hair on it. That's all. I am not trying to be a wise ass. It is paid for, use it and enjoy it. If you worry, you won't enjoy playing.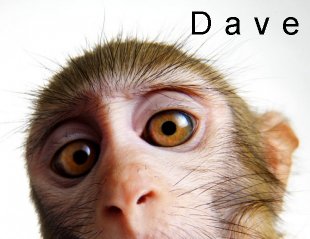 September 24, 2011 - 1:10 am
Member Since: September 5, 2011
Forum Posts: 62

Offline
Let me add to David's advice. Get it appraised even if you want to keep it. And make sure your insurance person knows it's value in case it's lost or stolen. And I personally wouldn't sell it. If it's that nice of a bow, I'd keep it. It saves you from purchasing another at that price. Most of us would love to have a really good quality bow.
  As for the price of bows. I'm actually floored that some can cost 10K. I'm sorry but that is extremely expensive for what it is. But I'm guessing it falls under supply and demand. And not to forget name. A famous person can take a cow patty and probably sell it for millions.


September 24, 2011 - 7:55 am
Member Since: September 10, 2011
Forum Posts: 367
I dont know about you guys but ive never used a bow more expensive than my violin.
However, I do think bows add to the quality of the sound produced though because when i bought my current violin, I adored the sound (turns out the bow i was using to test my violin was about a grand and mum ended up buying me a bow worth about 200 bux) and when i came home to play it, it just didnt sound quite as nice anymore.
If you're lucky enough to be in possession of a 2 grand bow and it helps to produce a sound you love, just keep using it. for something that expensive, keeping a certificate wouldnt hurt either.

September 24, 2011 - 9:25 am
Member Since: September 10, 2011
Forum Posts: 367

September 24, 2011 - 10:51 am
Member Since: June 29, 2011
Forum Posts: 129

Offline
I know this much: I wouldn't pay $2000 for it. I can't even believe my parents paid what they did for it. Which is what I meant in the beginning....I always thought we got ripped off. I'm really happy if it's gone up in value. 
I had less expensive instruments because I used to buy them at non-instrument stores, like antique shops. It was a risk, but at that time I just guessed if it was old, and didn't have any big cracks in it, it was probably good.

There was an elderly man who lived about 2 hours from us and had literally hundreds of un-strung stringed instruments.  He told me he had bought them at auctions in the 1940s. I bought two from him while I was in high school for about $200 each (baby sitting money). It was fun to get them strung up and see how they sounded. One I sold for about $1000 a few years after I got out of college. I still have the other. It's a bird's eye maple viola made in 1917. It's really cute, and the tail piece has a pretty mother of pearl inlay in it. I don't use it anymore. It's just really pretty. Maybe one of my kids will want it some day.
The internet has definitely changed how we buy instruments.
I heard later that some foreign investor came in and bought all that old man's instruments for a small sum....a few thousand dollars. He had really unique stuff...even some with faces carved into the scrolls.

September 24, 2011 - 11:22 am
Member Since: September 10, 2011
Forum Posts: 367

September 24, 2011 - 1:32 pm
Member Since: August 11, 2011
Forum Posts: 556

Offline

September 25, 2011 - 3:56 pm
Member Since: August 11, 2011
Forum Posts: 556

Offline
Forum Timezone:
America/New_York
Most Users Ever Online: 231
Currently Online:
47 Guest(s)
Currently Browsing this Page:
1 Guest(s)
Members Birthdays

Upcoming
blueviolin, Abby
Top Posters:
coolpinkone: 4107
Mad_Wed: 2849
.: 2671
Fiddlestix: 2647
Oliver: 2439
DanielB: 2379
Kevin M.: 1969
cdennyb: 1813
TerryT: 1726
damfino: 1715
Member Stats:
Guest Posters: 2
Members: 11121
Moderators: 0
Admins: 3
Forum Stats:
Groups: 16
Forums: 57
Topics: 7197
Posts: 89479
Newest Members:
mdeeter, Dodwerlspita, Dawnfontspita, Sageboomspita, aracelinj11, dannyvi69
Administrators: Fiddlerman: 13281, KindaScratchy: 1722, BillyG: 2411