A
A
A



Topic RSS

Don't you just hate 'kids'. :)





(0

votes)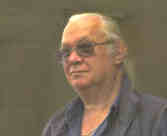 Ferret
Byron Bay Australia
January 30, 2014 - 2:58 pm
Member Since: April 22, 2012
Forum Posts: 1575




January 30, 2014 - 5:31 pm
Member Since: February 28, 2011
Forum Posts: 2439

Offline

January 30, 2014 - 6:56 pm
Member Since: May 4, 2012
Forum Posts: 2379

Offline




As an adult learner, I find such kids inspirational, since they show what *can* be accomplished in just a few years.
I mean, he's 9 yrs old.  Even if he started playing at 3, that means he's been playing for 6 yrs.  I think it is quite possible for an adult learner to get that good in 6 yrs.
If you, as an adult, had been playing for 6 yrs, you'd put in as many hours as that young man has, and had as good a teacher as he probably has.. I'd bet there wouldn't be a lot that he could do that you couldn't.  In fact, you might be kicking his young rump around that porch, musically.
An adult who's been playing 3 times as long as you or whatever could probably leave you in the dust, too.  But every year you put in playing, you get better and it gets harder for more experienced folks to just blow away what you can do.
The trick is to figure out what that kid is doing so far as how he practises, what kind of musical education he is getting, and how he stays motivated.  Then see how close you can come to copying what he's doing. 
But I see a kid like that, and I am very happy for him.  To get skills practised that well at that age, he has a shot at a lot of great opportunities.  Regardless of his age, he got them the same way anyone does, by working his tailfeathers off.  He earned what he's got.  Hats off to that young man.  And besides, it is great to see young folks doing good in music.  They are our long-term hope for keeping music alive and kicking.
And I do a little math and think to myself, "Four more years, and I could maybe be doing that, if I stick with it and work for it.  Yeah, I think I can do 4 more years to get in that neighborhood.  Good lord willing and the creek don't rise."
I know someone will bring up the concepts that children progress faster, because their joints are more flexible and their brains learn quicker and yadda-yadda.
Maybe they do have some advantages there.  But adults also have their own advantages. 
For one thing, almost any adult has just plain heard more music in their lifetime.  So we may have deeper and more diverse musical influences to draw on.  An adult hopefully has a better grasp than a youngster of what can be accomplished with steady work towards goals over time and hopefully knows that what seems "too hard" today, can be the "easy peasy" of a month or two from now, with some intelligent practice.
Youngsters frequently have more "spare time", since the basic necessities of life are hopefully provided for them.  But they also will be more inclined to want to spend a good bit of it with games and entertainment, which is just being a kid.  An adult, however, may have learned to sacrifice a bit of fun now for the advancement toward a future goal.
Adults also, I think, know themselves better.  They know what can motivate themselves, and may be better at taking stock of what they know to determine what to learn next. 
In short, I think that while youth may have some advantages, so does being an adult.  Getting good at anything takes sustained effort, and will come quicker with intelligent education and practice.  I don't think age is the biggest determining factor of what one can accomplish.
So, much applause for that young man.  I have no doubt that he's worked hard to earn every bit of it.  And having watched him play and looking at how much he has learned in just a few years, I personally find it very encouraging.  It gives a better idea of what is actually possible.  Looks worthwhile to me!  LOL
"This young wine may have a lot of tannins now, but in 5 or 10 years it is going to be spectacular, despite the fact that right now it tastes like crude oil. You know this is how it is supposed to taste at this stage of development." ~ Itzhak Perlman

January 30, 2014 - 9:17 pm
Member Since: January 14, 2013
Forum Posts: 888

Offline


January 30, 2014 - 10:13 pm
Member Since: February 28, 2011
Forum Posts: 2439

Offline

January 31, 2014 - 8:55 am
Member Since: December 25, 2013
Forum Posts: 878

Offline


At my very first lesson I sat in on the tail end of the lesson of a little squirt zipping off Perpetual Motion flawlessly.  I told her and Teach that I had a ton of catching up to do!!  The experience has inspired me to work every day to reach my goal.
Violinist start date -  May 2013  
Fiddler start date - May 2014
FIDDLE- Gift from a dear friend. A 1930-40 german copy, of a french copy of a Stradivarius.  BOW - $50 carbon fiber. Strings - Dominants with E Pirastro Gold string.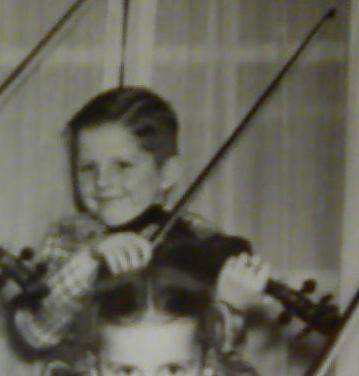 January 31, 2014 - 8:59 am
Member Since: January 21, 2012
Forum Posts: 2647
@ DanielB: Some of what you say may be true, but the fact is is that we as adult's have much more on our plate's, with all the responsibilities that come after we've left the nest. Children don't have all this on their minds. 
Children do learn faster than do adult's. The adult brain is already so loaded with information that it's hard to find storage space for any new info. Just like a computer, brand new and they are really fast, but after awhile they tend to slow down because they become cluttered with all sort's of thing's. 
Another factor is agility, we as adult's can't do the thing's we did as youngsters, especially the joint's. How many people here say they have trouble doing certain thing's because their shoulder's hurt, their neck hurts or they can't move their finger's fast enough.
As far as having heard more music and song's over our lifetime, that's just another thing to clutter our mind's. Example: Begin playing one particular song, oh, that reminds me of another song I heard year's ago. before you know it, you are mixing the parts of two song's together.
You say that in four more year's with practice and concentration that you should be able to play what the boy plays.
What about the little girl, ( Elizabeth Aoki ) that Oliver posted. She's 9 and started when she was 5, so tell me you are half way to her accomplishment's and she taught herself to read music, probably before she could read word's.
I'm not saying it can't  be done, just saying that odd's are against most average adult's.
Here is a link to an interview and performance she does. It's audio only but I think the idea is there.
Enjoy.
http://performancetoday.public.....i_20120817
Ken.
Also notice her pinky never leave's the bow stick.

January 31, 2014 - 11:18 am
Member Since: February 28, 2011
Forum Posts: 2439

Offline
I have read so many similar posts that I think my strange viewpoint deserves some publicity.
If someone of any age plays a piece better than I do/can, it is probably because they are more talented.  It is probably not a matter of having a better bow, better rosin. better strings, etc.  Some people have more musical talent than others and they were mostly born that way.
Old age has dulled my reflexes but my mental "game" is still pretty good.
I play music that is within my ability and have a great time doing it.  I also do my homework however.  I strive to be as good as I can, not to be as good as somebody else.
Does anyone remember an old western movie?  "No matter how fast you can draw, somebody can draw faster."
When you come to a fork in the road, take it.

January 31, 2014 - 11:20 am
Member Since: May 4, 2012
Forum Posts: 2379

Offline




@Fiddlestix:  First off, Ken, to clarify.. I did not say anything like that in 4 more years I should be able to play what that young man plays. 
Ferret mentioned (with a laugh) that seeing that young man play left him feeling "rather inadequate".  Largely I was talking about the point that even though that young gentleman is 9 yrs old, he has likely been playing considerably longer than Ferret has, and as such it is not really a fair comparison.
My point was not so much about some sort of competition with young folks as that the work of talented youngsters can be a good source of inspiration rather than discouragement, depending on how you look at it.  Granting that they may be individuals of uncommon talent in the first place, rather than average individuals... Still, they get that good the same way anyone has to.  They work for it, and I respect that.
So far as your points, I would have to agree that the odds are at least somewhat against adult learners more than children learning how to play for a number of reasons.  The older one gets, the more of a longshot bet it gets to be.  But the surest way to turn that longshot into a sure fail is to not play, to not try.
I would not disagree on the point that most adults probably do have more on their plates.  In fact, that was one of my points.  As I said, kids theoretically do have more "spare time".  To a degree, though, a highly motivated adult might be able to offset that at least somewhat with time management skills and etc that they might have learned over the years.  One also has to remember that some kids have an awful lot of bad complicated stuff on their plates too, at a far earlier age than we like to think of.   
I also wouldn't disagree that adults may have had more injuries or developed conditions over the years that make it harder.  Joints do get less flexible as we get older.  But I also have to consider that I have known senior citizens who took up things like yoga when they could barely get around, and a couple years later they can move like dancers and bend like pretzels.  So some of it, at least, for some folks, could be offset or avoided.  
My own experience on that, yeah, knees and hips aren't what they were when I was younger.  But my hands still haven't shown any sign of arthritis (knock on wood), which runs on both sides of my family.  When she was 10 yrs younger than I am now, my mother hands would get so crippled up in the winter that they are practically hooks.  My siblings (non musically inclined) all had trouble by their 40s.  So far, I've been lucking out on that.  It could be due to a lot of different things, I guess, but I tend to think it is because I play, and I practice.   My hands get a good workout every day.  If anything, they are more agile than they were in my younger years.  I could be wrong, but I think it is due to playing music.  I think that in the long run, it might actually be good therapy.
So far as brains and the idea of the memory being more cluttered with facts, I don't really know.  I've heard that said before, but I'm not sure as I actually agree with it.  When I was in college, I was often in classes with people of diverse ages.  Some senior citizens sharpened right up and caught on to things quick, and some younger folks just never did seem to.  I think it may be more about the individual or maybe how much they use their grey matter (meaning the brains rather than the hair, in this case) that makes the difference.  But again, I can't say that I know for a fact.  But I haven't seen much sign that the "experts" know for a fact, either.  Too many exceptions to the rule for me to accept it as an absolute.
What I do say is that I personally like seeing young folks who can play like the ones used as examples in this thread.  It reassures me that music isn't dying out, and the upcoming generations have their share of talent to show.  That's something to look forward to seeing.  I also prefer to see it as encouraging when I look at what some of those young folks have done in a relatively few years, and I just personally prefer to think of it in a positive way.  I choose to see it as my playing better isn't "forever away" and unattainable.  It is just some work and time away, like it always is.
I think that a lot of adult learners tend to be less optimistic about what they may be able to accomplish than they should be.  I think it best to just give it a shot, put in the work and see what you can do, at any age.  I feel the worst thing a person can do is to just decide they can't do something, that it is impossible.  In most cases, that will end up becoming a self-fulfilling prophecy. 
"This young wine may have a lot of tannins now, but in 5 or 10 years it is going to be spectacular, despite the fact that right now it tastes like crude oil. You know this is how it is supposed to taste at this stage of development." ~ Itzhak Perlman

January 31, 2014 - 1:25 pm
Member Since: February 28, 2011
Forum Posts: 2439

Offline
Due to a Senior moment, I forgot a major point in my previous post.  That is, that at any amateur level, the violin should be (mostly) fun and it may be more difficult to operate in that mind set than to play the violin itself. 
Sometimes the technical challenges sap attention and energy to the point that the music is almost "second fiddle".
There are a lot of ways to have fun with the violin but one of my favorite is to assemble some music from 6 or 12 months which I now find ridiculously easy!
So, I guess if you're not on your way to Julliard, don't sweat the small stuff.
When you come to a fork in the road, take it.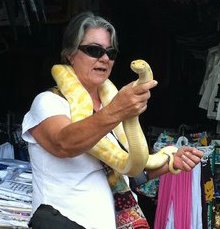 Robyn.fnq
Queensland, Australia
February 1, 2014 - 12:58 am
Member Since: July 7, 2011
Forum Posts: 587
Oh bugger!
I just typed in a long-winded reply, my not-so-flexible fingers hit some key or other on this thing ... poof !!! ... it's gone.
Wasn't to be I suppose.
Before it happens again I just want to thank Oliver for introducing me to this beautiful little girl.
If you think you can, or you think you can't, you're probably right.

February 1, 2014 - 8:12 am
Member Since: February 28, 2011
Forum Posts: 2439

Offline

February 1, 2014 - 11:00 am
Member Since: December 25, 2013
Forum Posts: 878

Offline



February 1, 2014 - 2:27 pm
Member Since: February 28, 2011
Forum Posts: 2439

Offline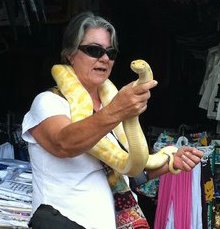 Robyn.fnq
Queensland, Australia
February 3, 2014 - 10:42 pm
Member Since: July 7, 2011
Forum Posts: 587

Forum Timezone:
America/New_York
Most Users Ever Online:
696
Currently Online:
JohnBAngel
Currently Browsing this Page:
1
Guest(s)
Members Birthdays

Upcoming
MikeV, Mikey, Alfi, muck, MikeM70, sampow
Top Posters:
Mad_Wed: 2849
Barry: 2680
Fiddlestix: 2647
Oliver: 2439
DanielB: 2379
damfino: 1992
Kevin M.: 1971
cdennyb: 1815
TerryT: 1728
Ferret: 1575
Member Stats:
Guest Posters: 3
Members: 27387
Moderators: 0
Admins: 7
Forum Stats:
Groups: 16
Forums: 60
Topics: 8790
Posts: 109116
Tomas, Joec, thuha2002, musicmadness9, viren shete, sheilasaph
Administrators:
Fiddlerman: 15286, KindaScratchy: 1756, coolpinkone: 4180, BillyG: 3569, MrsFiddlerman: 2, Jimmie Bjorling: 0, Mouse: 2457
©
Simple:Press
—