Check out our Forum Rules. Lets keep this forum an enjoyable place to visit.
A
A
A


Topic RSS

12+8?





(0

votes)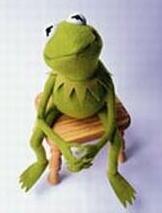 October 23, 2011 - 10:37 pm
Member Since: October 23, 2011
Forum Posts: 3

Offline
So I just wrote this long winded introduction expressing my love of the world, of music, and of Pierre and fiddlerman.com. Then it asked me what 12+8 is and apparently the answer is no longer 20, so I got booted and lost the whole thing. But heres the short version.
My name is Steve Crow and I'm from south jersey. I played briefly in junior high but dropped the violin after I started hanging with the wrong crowd. Guess I thought I was too cool, but I have regretted it ever since. I later learned to fully appreciate music through learning the guitar, bass, drums, etc. I played in numerous hardcore/tech/death metal bands until I met my wife and we bought a house and had 3 kids now 6, 3, and 2. Needless to say music no longer holds the foreground of my life but is still as much a part of my heart and mind as ever.
Anyway my wife found me a beautiful violin for my 30th birthday and I quickly learned that after a 16 year absence, this instrument is REALLY difficult to pick up. I got pretty discouraged thinking I might not be able to pull this off, and then I found this web site. Ever since I've been pumped about the progress I've been making, and at work all day I think about my instrument sitting at home in its case. I just want to thank you guys for feeding my fire and Pierre for putting this together. It's been a super helpful boost to a process that at first seemed impossible.
One other thing I have to mention. The day I got my fiddle I happened to run into my old violin teacher at a dunkin donuts. Hadn't seen her in 16 years. Also that day Charlie Daniels' keyboard player died in a car accident. Two omens I couldn't ignore. So thanks again and yes that was the short version.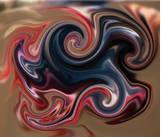 October 24, 2011 - 2:02 am
Member Since: October 21, 2011
Forum Posts: 121

Offline
Welcome to the forum Crowbar187!  🙂 Sorry you lost your first intro.
FiddlerMan's tutorials will get you on track, with your prior musical experience you have a big head start over those of us who don't.  😉
Are you going to still play metal on your violin? (I'm generalizing the genre too much I'm sure, seeing as it seems there are 10000 of them now.)

On "Cheap eBay violins" … Just tell people they are like a Charlie Brown Christmas Tree.  With a little love, and some practice, they too can be made beautiful.

Mad_Wed
Russia, Tatarstan rep. Kazan city
October 24, 2011 - 11:33 am
Member Since: October 7, 2011
Forum Posts: 2849

Offline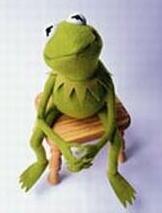 October 25, 2011 - 10:30 am
Member Since: October 23, 2011
Forum Posts: 3

Offline
Thanks man this truely is a beautiful thing you've got going here. RP I'm not sure what I want to do yet, my dad plays in a blues band that I'd like to sit in with. Also I have a couple friends one with a ukalele(sp?) and one with an upright bass that i would like to do some weird stuff with. The world is my oyster. Thanks everybody.

Mad_Wed
Russia, Tatarstan rep. Kazan city
October 25, 2011 - 10:42 am
Member Since: October 7, 2011
Forum Posts: 2849

Offline





KAKulow
Central Valley CA
October 26, 2011 - 4:36 am
Member Since: October 14, 2011
Forum Posts: 11
Welcome Crowbar.  Getting back into the violin can be daunting; but don't give up, don't give in. 
Also I am a big rock/metal fan and all of their sub-genres.  I have sheet music from Dream Theater, Muse, AC-DC, Guns and Roses, Led Zeppelin, Metallica...etc
If you are interested I am working on arranging a number of songs for two or more violins.



"The circumstances of ones birth are irrelevant, it is what you do with the gift of life that determines who you are." (Mewtwo, Pokemon the First Movie)
Wisdom can come from anywhere, make sure you use both ears to listen for it.

October 26, 2011 - 5:47 am
Member Since: August 12, 2011
Forum Posts: 159

Offline

Forum Timezone:
America/New_York
Most Users Ever Online: 231
Currently Online: Martha
43 Guest(s)
Currently Browsing this Page:
1 Guest(s)
Members Birthdays

Upcoming
estudy, augustoad, Mirrim9999, reedc83
Top Posters:
coolpinkone: 4107
Mad_Wed: 2849
.: 2671
Fiddlestix: 2647
Oliver: 2439
DanielB: 2379
Kevin M.: 1969
cdennyb: 1813
TerryT: 1726
damfino: 1687
Member Stats:
Guest Posters: 2
Members: 10567
Moderators: 0
Admins: 3
Forum Stats:
Groups: 16
Forums: 56
Topics: 7173
Posts: 89235
Newest Members:
flossieor16, everettrk4, leopb3, jaclynii60, callieaj16, bobbieyq11
Administrators: Fiddlerman: 13231, KindaScratchy: 1721, BillyG: 2406