Check out our Forum Rules. Lets keep this forum an enjoyable place to visit.
A
A
A



Topic RSS

Hello! Should I crush the dream?





(7

votes)

August 20, 2012 - 6:57 pm
Member Since: August 17, 2012
Forum Posts: 4

Offline
Heya! this is going to be a long and rantish post, so brace yourselves.
I'm 28 years old, and started taking violin lessons in december, 2010. Haven't had much time to practice it, really. I really liked music all my life, mostly Beatles as a child and at my age, mostly Natalie Imbruglia and Sarah Brightman.
After going to an Emilie Autumn's concert in november 2010, I took the plunge, Thing is, I foolishly got so attracted that I've dreamed to do it professionally, because I'd like to learn and share the music to many people. I know this is impossible and should give up, as it's getting harder each time I get something good out of it, and even decided to leave it alone, but I feel so sad just thinking about giving up... so any opinions, and any words you want to throw my way, I'd really appreciate them. Thanks
CTRL + Q to Enable/Disable FBPhotoZoom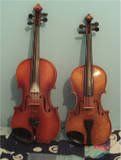 fishnrodds
northwest minnesota
August 20, 2012 - 7:10 pm
Member Since: August 3, 2012
Forum Posts: 117

Offline

Mad_Wed
Russia, Tatarstan rep. Kazan city
August 20, 2012 - 8:15 pm
Member Since: October 7, 2011
Forum Posts: 2849

Offline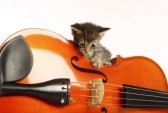 August 20, 2012 - 10:04 pm
Member Since: June 2, 2012
Forum Posts: 120
Welcome to the forum! !


I think kindascratchy summed it up well. Great advice. Don't give up!
Give your dream a shot.

The forum is a great place to start. There are a lot of helpfull members here. Fiddlerman is awesome.
"The dictionary is the only place where success comes before work." - Mark Twain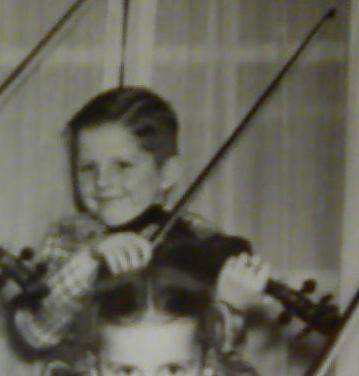 August 20, 2012 - 10:08 pm
Member Since: January 21, 2012
Forum Posts: 2647
Welcome to the Forum, Rubrum.
Sound's to me as though you've given up before even getting started. You went to a concert, saw how well Emilie Autumn played, decided you wanted to play the way she play's. After getting a violin you tried to play, got discouraged and have now decided maybe it's not for you because you can't play as well.  Rome wasn't built in a day, remember that.
What violin concert's do you think you would be going to if each of the famous player's would have had the same attitude. It take's practice, and hour's of it.
Please don't give up, there's beautifull music in those stringed wooden boxes.  Go for it, all out.  You are way young, you have plenty of time.  

 Even if you don't hit the professional level, there's alway's self pleasure and enjoyment for everyone you play for.


August 21, 2012 - 12:34 am
Member Since: August 17, 2012
Forum Posts: 4

Offline

August 21, 2012 - 8:11 am
Member Since: May 4, 2012
Forum Posts: 2379

Offline




Ok, Rubrum.. Some of what I am going to say you probably won't like.  Probably others won't like it either.  But I'll say it anyway.  It is intended as friendly, but some of it will be a bit blunt.
Let's start with your motivation.  At least from what I have heard of it from your initial post, you figure you want to "like to learn and share the music to many people" and you were inspired by the idea of being a professional because you saw someone in concert.
Weak.  Seriously weak.  Is that really all you've got?
If so, then I can tell you that there are several noobs here I can think of off the top of my head where I could bet the rent money that they'll still be playing 5, 10, 20 yrs down the road while you won't.  They love playing, they love the sound, they're hooked on the idea of being someone who makes music instead of being just someone who pushes the button to hear what somebody else made.  Some of them aren't even comfortable yet with the idea of playing in front of other people, but they love playing.  They have at least the beginning of the passion that makes a musician.
If you think you don't want to play unless you can be a "success".. Then you don't have what they have. 
But hey, I could be wrong.  Maybe you just didn't state your motivations accurately, and you really do have the fire to play.  Cool.  Prove it.  LOL 
Thinking of "giving up the dream" at 28 whole years old?  I'm 51 and just started a few months ago.  Well, just started on violin.  I've played other instruments since my teens.  If I had given up at 28, I would have missed out on some gigs that are very fond memories at this point.  I'm not gigging at the moment because of other things in life, but I might be tomorrow or a year from now.  Who knows?  I still play though, because it is one of the good things in any day. 
Which brings us to another point.  You haven't found much time to practice in two years?  There's quite a bit of time in a year, sounds like maybe you didn't look real hard for the time to practice.
Now off the griping and on to a little advice.  Even if you get good, there's a bit more to getting gigs than that.  I don't know for sure what kind of music you want to play or what type of orchestra or gig, but audition for anything you can that is in the general direction of where you want to be.  Even if you know you aren't good enough.  Every time you get turned down, you are likely to learn one or two ways to not get turned down a bit further down the road.  Don't worry too much about being a pest.  Pests like that often get gigs.  Or at least get told what they'd need to get one. 
If there isn't anything local, then you need to consider moving.  Make friends who are musicians in your area, because musicians know about positions coming open before anybody else does usually.  Sometimes if somebody knows somebody, there isn't really much of an audition.  That somebody could be you.  At the very least if you have friends playing in the sort of orchestra/ensemble/band that you want to play in, you'll get some realistic expectations of what it takes to do well.   You need to do a bit of networking.  If there's a knock on your door related to your playing it is always much more likely to be the cops over a noise complaint than a talent scout.  If you want opportunity, you'd better be the one to do the knocking because it doesn't usually come looking for you.
So anyway, maybe I have you all wrong.  Maybe you were just having a discouraging day and you are actually realistic and love playing music.  Cool.  Prove I'm wrong.  I would honestly enjoy seeing that I am wrong in my perception of you from your two or three posts so far.. Anything is possible.
"This young wine may have a lot of tannins now, but in 5 or 10 years it is going to be spectacular, despite the fact that right now it tastes like crude oil. You know this is how it is supposed to taste at this stage of development." ~ Itzhak Perlman

TerryT
Coleshill, Warwickshire
August 21, 2012 - 8:34 am
Member Since: December 15, 2011
Forum Posts: 1726


Welcome to the Forum.
the only thing you should quit is ranting!

you don't have to be a professional to share music.
if it were true, many of my friends would quit too.
We just make and share music coz its just good to make and share music.
If you share it for free, it doesn't matter how good, or not so good you are.
promise to give yourself some time practicing before you decide if you sound good or not, usually about 20 years.
if after that you still don't think you are very good, you have our permission to quit!
I am amazed at how old people of my age are.....

August 23, 2012 - 8:04 pm
Member Since: February 28, 2011
Forum Posts: 2439

Offline
@DanielB
About professionals ........ my son was on the verge of going professional with the trumpet when he was about 13.  He had, in fact, accumulated over $200 playing in local pit bands.  Glorious future ?  Not even close. 
After graduating high school he announced that he would not play the trumpet anymore.  (He had a lot of pressure to maybe go pro on the Jersey Shore.)  And he actually did give it up.  For real.
I asked him why ??   "I don't want the life of a musician".  That was either very clever or very dumb (?)
But nothing is more fun than to imagine great things.  Really sweet for those who find their niche.  
And, I really know about giving up the violin.  I've done it a few times every year but I never found anything else I would rather do.

When you come to a fork in the road, take it.

coolpinkone
California, the place of my heart
August 23, 2012 - 11:54 pm
Member Since: January 11, 2012
Forum Posts: 4107







Picklefish
Merritt Island, Fla
August 24, 2012 - 12:37 am
Member Since: June 25, 2012
Forum Posts: 1281

coolpinkone
California, the place of my heart
August 24, 2012 - 5:48 pm
Member Since: January 11, 2012
Forum Posts: 4107







August 29, 2012 - 1:22 am
Member Since: August 17, 2012
Forum Posts: 4

Offline

September 2, 2012 - 8:32 pm
Member Since: August 27, 2012
Forum Posts: 11

Offline

September 19, 2012 - 1:13 pm
Member Since: August 17, 2012
Forum Posts: 4

Offline

Forum Timezone:
America/New_York
Most Users Ever Online: 231
Currently Online: OldOgre, BillyG
45 Guest(s)
Currently Browsing this Page:
1 Guest(s)
Members Birthdays

Upcoming
estudy, vitthal36, Mirrim9999
Top Posters:
coolpinkone: 4107
Mad_Wed: 2849
.: 2671
Fiddlestix: 2647
Oliver: 2439
DanielB: 2379
Kevin M.: 1969
cdennyb: 1813
TerryT: 1726
damfino: 1687
Member Stats:
Guest Posters: 2
Members: 10523
Moderators: 0
Admins: 3
Forum Stats:
Groups: 16
Forums: 56
Topics: 7170
Posts: 89214
Newest Members:
Flomo, marianfy60, marionmk69, douglasnw69, francisji1, brittanyov4
Administrators: Fiddlerman: 13230, KindaScratchy: 1721, BillyG: 2397