Check out our Forum Rules. Lets keep this forum an enjoyable place to visit.
A
A
A



Topic RSS

Saying hello





(0

votes)

stevelb
Newbury, Berkshire, UK
June 5, 2012 - 4:28 pm
Member Since: June 4, 2012
Forum Posts: 2

Offline
Just thought I'd say hi.
Bought my first violin on Saturday 2nd June 2012 - had my first lesson this evening. All going well - when I practice, all the cats in the neighborhood think there is some evil cat strangler in my house - at night they have cat nightmares about the infernal screeching of their fallen brethren...
I've been playing musical instruments for 35 years - many of them of the fretted variety - including, thankfully, the mandolin. Gives me an advantage in the logical layout of the neck - and an advantage in that I know (and can hear) the notes I am trying to reach.
The disadvantage is that I can painfully hear the notes I am actually hitting - and going back to the real basics when you have reached a level of competence in another instrument is pretty humbling. But, i sense that is a really good thing as it keeps the mind active and gets me out of a comfort zone.
Looking forward to learning loads from those who are on the journey from complete novice to zen master violin guru...
Steve

June 5, 2012 - 5:06 pm
Member Since: February 28, 2011
Forum Posts: 2439

Offline
Well, I suspected that you had some musical background.  At least you kept the cats in the neighborhood.  My local cats simply disappeared for about a Summer.  My wife said that the only reason that the cats returned was the diminishing supply of field mice come Winter.
Anyhow, I would reckon that you have a great advantage with the mandolin background.  You say you can hear your "bad" notes.  That's better than not hearing them.
Lots of good videos here on Fiddlerman for your delight.

Good Luck !
When you come to a fork in the road, take it.

June 5, 2012 - 5:23 pm
Member Since: May 4, 2012
Forum Posts: 2379

Offline




Be of good cheer Steve.  The painful out-of-tune-ness passes as your fingers get used to finding the right spots.
I've played guitar for around 35 yrs, never played mandolin but in recent years I got an oud, so I deeply sympathize about the switch to fretless.  It is a bit disconcerting at first.  But it does pass pretty quick.  Give it a week or so, and you and your cats will wince less. 
All that being said, welcome.  Violin/fiddle is a pretty neat instrument once you give yourself a little time to get used to it.
"This young wine may have a lot of tannins now, but in 5 or 10 years it is going to be spectacular, despite the fact that right now it tastes like crude oil. You know this is how it is supposed to taste at this stage of development." ~ Itzhak Perlman

Mad_Wed
Russia, Tatarstan rep. Kazan city
June 5, 2012 - 6:27 pm
Member Since: October 7, 2011
Forum Posts: 2849

Offline





TerryT
Coleshill, Warwickshire
June 5, 2012 - 6:48 pm
Member Since: December 15, 2011
Forum Posts: 1726



June 7, 2012 - 3:43 pm
Member Since: March 28, 2012
Forum Posts: 822

Offline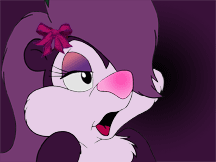 June 7, 2012 - 6:41 pm
Member Since: May 6, 2012
Forum Posts: 153

Offline


June 7, 2012 - 8:55 pm
Member Since: January 6, 2012
Forum Posts: 525

Offline

stevelb
Newbury, Berkshire, UK
June 8, 2012 - 3:33 pm
Member Since: June 4, 2012
Forum Posts: 2

Offline

Forum Timezone:
America/New_York
Most Users Ever Online: 231
Currently Online: fiddlerdan, Scrap
51 Guest(s)
Currently Browsing this Page:
1 Guest(s)
Members Birthdays

Upcoming
blueviolin, Abby
Top Posters:
coolpinkone: 4107
Mad_Wed: 2849
.: 2671
Fiddlestix: 2647
Oliver: 2439
DanielB: 2379
Kevin M.: 1969
cdennyb: 1813
TerryT: 1726
damfino: 1715
Member Stats:
Guest Posters: 2
Members: 11162
Moderators: 0
Admins: 3
Forum Stats:
Groups: 16
Forums: 57
Topics: 7197
Posts: 89484
Newest Members:
carolynth60, Zuwkowskispita, Terryspita, Al Cramer, Anganaspita, Kevinhah
Administrators: Fiddlerman: 13281, KindaScratchy: 1722, BillyG: 2411