Check out our Forum Rules. Lets keep this forum an enjoyable place to visit.
A
A
A



Topic RSS

Back pains? Correct posture while playing?





(0

votes)

March 11, 2013 - 10:17 am
Member Since: March 7, 2013
Forum Posts: 3

Offline
When playing violin, the back of my right shoulder has a straining pain, and so does all of my lower back. It feels like I'm pulling a muscle. My teacher has been having me sit down since I told her, but that's only seemed to worsen the problem. I've tried moving my back in all sorts of positions when practicing and nothing seems to help. I also have mild scoliosis so I'm sure that isn't doing me any favors.
Is there any trick or way to stand? A certain back position to aim for? Should I invest in some of those freaky icy/hot patches that Shaq seems so fond of?

Picklefish
Merritt Island, Fla
March 11, 2013 - 12:53 pm
Member Since: June 25, 2012
Forum Posts: 1281
"Please play some wrong notes, so that we know that you are human" - said to Jascha Heifetz.

March 13, 2013 - 2:15 pm
Member Since: September 10, 2011
Forum Posts: 1969

Offline




March 13, 2013 - 10:19 pm
Member Since: November 8, 2012
Forum Posts: 555

Offline

FM, I myself have done as you suggested. It does help.
Kevin, if you do find a way to play laying down, with precision and in tone, then let me know, I'll be your first student. lol. Even better would be if you could figure out a way to hold a beer, wine, or other beverage of choice while playing. Does FM.com have a FM hat that holds two cans of beer? The red neck fiddler hat... get yours today. 

"I find your lack of Fiddle, disturbing" - Darth Vader

Watchtower68
Fillmore Indiana,U.S.A
April 11, 2013 - 11:41 pm
Member Since: December 29, 2012
Forum Posts: 36

Offline
I can't sit down to play had problems just weeks before I started playing or trying to play violin which resulted in in several trips to the chiropractor who told me my back felt like I'd been run over with a freight train followed by modest beat down by a professional football team finally all those years in construction are paying off.




April 12, 2013 - 12:39 am
Member Since: March 4, 2013
Forum Posts: 11

Offline
Wow, watchtower, that sounds familiar. I think my chiropractor said something similar to me when i first saw him about 7 years ago. Ah, farm work and Dancesport. Brilliant!
Catherine, this is going to sound weird, and it probably won't do anything with your playing, but it may work elsewhere, but it could help, I think. Corsets. Yes, corsets. Hold on a sec, I'll explain.
After I started working on the farm I was at my back problems grew quite bad. I have scoliosis as well, and all the heavy lifting, plus the fact that I started Dancesport training, exacerbated the condition, plus gave me a lot of others. After a while I started wearing corsets.  Not those horrible lingerie corsets you find in bra shops. I mean those ones that you find on ebay, like this one: http://www.ebay.com.au/itm/New.....1c21e798ed
I personally found that the hard plastic boning in these corsets offered a fair amount of lumbar support that I couldn't get with those back braces you buy at pharmacies, while - since they are plastic instead of steel bones - they still offered the needed flexibility and ability to, well, breathe and move. The thicker fabric and steal busking helped with that too. I also wear them while dancing, since I have to have a lot of tension throughout my back, but especially the lower back, and it does help with posture - in fact it's almost impossible to have bad posture in a properly laced corset, so it may help you with your lower back pain while playing. Plus I checked with my chiro and doc, these modern corsets don't do any damage to the spine or surrounding tissue. (Note: I said MODERN CORSETS: these plastic boning, steel busking, stiff fabric corsets. NOT Waist Training corsets. Those ones are the modern equivilant of those horrible whale bone corsets and cause all sorts of problems).
You're all probably going to think me crazy for suggesting a corset for this, but they do help a lot with posture, and help prevent from doing anything else stupid. Or at least they do for me, personally. Not an orthodox suggestion, and it definitely is no excuse for not having proper posture but... well... anything that helps, right?
And it's always a good idea to have a couple of those hot/cold packs lying around.

In the darkness all is the same, all is equal. It is the light which casts the shadow, and turns to evil that which simply was.

Picklefish
Merritt Island, Fla
April 12, 2013 - 8:12 am
Member Since: June 25, 2012
Forum Posts: 1281
My neice wore a back brace for her scoliosis for many years while learning the cello and while not being comfortable it did its job.
For me, working as a Chef for many years has ruined my back for me for prolonged standing.
I noticed that in myself tension immediately built up in the shoulders because they were tensed up. It took a while to train that away.
My back gives me fits because I didnt take the time to center myself in my stance...Yoga helped with this tremendously.
I also have a tendency to lean forward when playing, this adds strain to my back. In my last couple of videos Im cheating by sitting in my rocking chair with my left elbow propped up on the arm rest. lol, Im sure thats not helping either.
I do think the Yoga and meditation before playing helps me though, Im not a budi or hindi or anything, I just try to relax and focus. Relaxation and focus are two keys to playing great IMO. Now I just need to find the rest of the keys!
"Please play some wrong notes, so that we know that you are human" - said to Jascha Heifetz.

April 13, 2013 - 1:11 am
Member Since: November 20, 2012
Forum Posts: 91

Offline

April 13, 2013 - 12:38 pm
Member Since: April 9, 2012
Forum Posts: 605

As Pierre and the everybody said, it's all about maintaining a comfortable position.  You might want to check to see if you have the right shoulder rest and chin rest as well.  Those two items alone can make playing much easier!  
I have a spine injury and it's actually funny.....my doc and therapists have incorporated my violin playing into my home exercise program!  Although, my problem is structural damage that makes it difficult for me to keep proper posture and causes Kyphosis.  With the right set-up (Slipper Shoulder Rest & Guarneri Chin Rest for me) I was able to play for much longer periods before my back would act up!  
Now, you can find me everyday, sitting on a huge purple yoga ball, marching in time while practicing violin! LMAO  Now, I just need to figure out how to fiddle while on the inversion table! 

"Tell me and I forget. Teach me and I remember. Involve me and I learn." ~Benjamin Franklin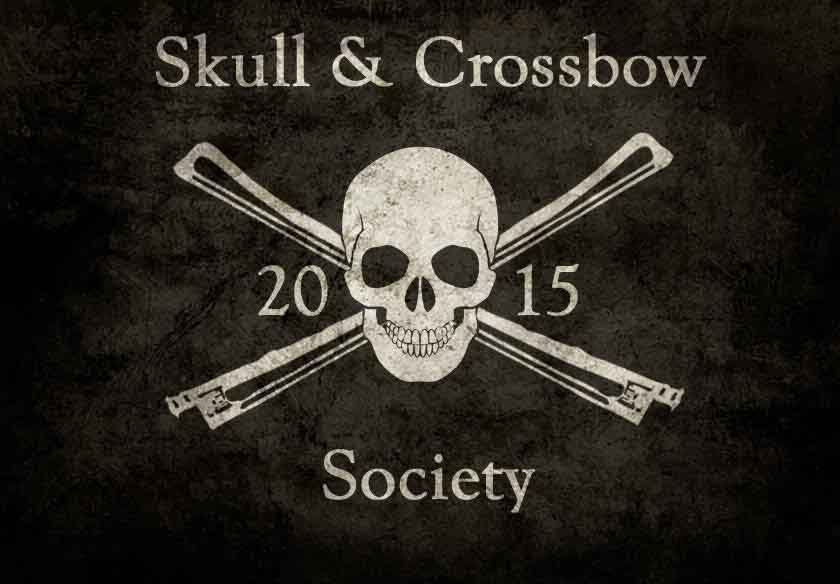 April 13, 2013 - 1:17 pm
Member Since: January 25, 2012
Forum Posts: 666

Offline


April 13, 2013 - 3:38 pm
Member Since: April 9, 2012
Forum Posts: 605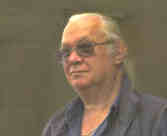 Ferret
Byron Bay Australia
April 14, 2013 - 6:22 am
Member Since: April 22, 2012
Forum Posts: 1575



Kevin M. said
Gotta find a way to play lying flat on my back. Wrecked my back trying to get a horse up. Then put the finishing touch on it moving my daughter's couch. I know Iknow lift with your legs.
I will post a vid showing how to do that soon.... Really, I will.
I've been thinking of doing it for some time. I 'can' do it 

Seen it all. Done it all. Can't remember most of

..... What was I saying????


Forum Timezone:
America/New_York
Most Users Ever Online:
424
Currently Online:
108
Guest(s)
Currently Browsing this Page:
1
Guest(s)
Members Birthdays

Upcoming
knpjdad, microcell, blueviolin, iamnotanoctopus, Abby, gruff, Deedee-
Top Posters:
Mad_Wed: 2849
Barry: 2673
Fiddlestix: 2647
Oliver: 2439
DanielB: 2379
Kevin M.: 1969
damfino: 1913
cdennyb: 1814
TerryT: 1726
Ferret: 1575
Member Stats:
Guest Posters: 3
Members: 23713
Moderators: 0
Admins: 8
Forum Stats:
Groups: 16
Forums: 58
Topics: 7890
Posts: 98447
Kristyaaderfory, setlefjorp, Alsalasaderfory, ufkmrfaderfory, rjcnzifaderfory, beatrizsf2
Administrators:
Fiddlerman: 14472, KindaScratchy: 1736, coolpinkone: 4168, BillyG: 2921, MrsFiddlerman: 1, Jimmie Bjorling: 0, SimplePressHelp: 0, peopleshost: 0
©
Simple:Press
—