Check out our Forum Rules. Lets keep this forum an enjoyable place to visit.
A
A
A



Topic RSS

How do 'you' learn a new tune





(3

votes)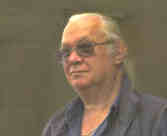 Ferret
Byron Bay Australia
December 9, 2012 - 6:38 am
Member Since: April 22, 2012
Forum Posts: 1575



After playing for about nine months, this is the way I go about learning a new piece for the fiddle. It may not be for everyone but It works for me.
I choose the tune i want to learn. If I know the tune well it helps otherwise I need to get to know it via recordings. Either way, I must have the piece in my mind.
Then I find the music. As I can't read music fast, I transcribe the music to tabs. I can read tabs about fast enough to be able to play as I read.
I then run through the tune a few times to become familiar with the notes used. This is where knowing the piece becomes important. If I know the tune I know when I'm playing right and when wrong. It also helps with the duration of the notes
When I'm familiar with the tune I put the tabs away and play using my ears.
From there it's practice, practice, practice, and some more practice.
Anyway, that's how 'I' do it. And as I said, it works for me.
And You???
Seen it all. Done it all. Can't remember most of

..... What was I saying????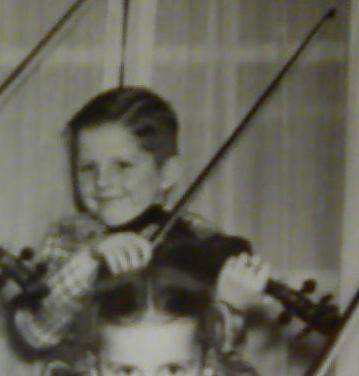 December 9, 2012 - 7:06 am
Member Since: January 21, 2012
Forum Posts: 2647
I kinda do the same thing, less the music and tab's. Mine are all strictly from memory, therefore I have several song's that I can play only part of, the rest of the song is lost and I don't know the name's so I can find it anywhere recorded.
I may sit watching TV in the evening while playing and while playing one song, certain note's will lead to another song. I do a lot of improvising / adding riff's and fill-in note's to a song and then have to work it to where I end with a downbow.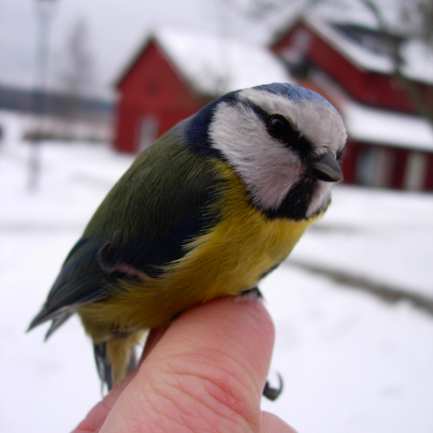 Almandin
Stockholm, Sweden
December 9, 2012 - 10:55 am
Member Since: August 22, 2012
Forum Posts: 302
I do kind of the same thing too, except that I'm pretty good at reading music. However, I still need to look at my hand to get the intonation right, so to learn to play a song I first need to learn the notes. More or less, at least, because as Ferret said, the rest is for the ears.
What I sound like when I just look at the music and play what I see? NOT nice. Don't click the file below unless you're up for some auditory torture! This is my second ever attempt at GRYMG 1 (the first attempt consisted of about as much pauses as actual playing...) while sitting in front of my computer:
Squeaks and squawks and the middle got all weird – maybe I'm not so very good at reading music after all...

Oh, and does anyone know why WordPress makes the mp3 file uploads take up fifty times as much space on the page as they need to? What's with that??

~ Once you've ruled out the impossible, whatever remains, however improbable, must be true. ~

HatefulPain
Trondheim, Norway
December 9, 2012 - 12:58 pm
Member Since: October 11, 2012
Forum Posts: 168
I write the string name and the notename (String on top of the note.) on the sheet. Then I try to play trough the whole piece at once and mark of the hard parts with a red pen/marker. So I start practice on these hard parts till I get it about right 85% of the time. Then I'm adding the easy measure in front of the last hard part. When I can play those two measures, I put on the measure in front of the easy one again. I continue till I get the whole piece added in. Then I'm marking the dynamics. Green for softer/lower playing and blue/black for more loud playing (If it goes to forte or fortissimo, I add a thicker/larger marking.). After that I start practice measure for measure with the added dynamics, till I get it right again at 85% of the time. When all that is done, I practice the whole piece at once till I get the whole thing right.
'Armed with theory, practice becomes meaningful. Through practice, theory becomes fulfilled.' - Egon von Neindorff.

December 9, 2012 - 2:55 pm
Member Since: September 10, 2011
Forum Posts: 1969

Offline




Mad_Wed
Russia, Tatarstan rep. Kazan city
December 9, 2012 - 4:51 pm
Member Since: October 7, 2011
Forum Posts: 2849

Offline





December 9, 2012 - 5:18 pm
Member Since: August 7, 2012
Forum Posts: 53

Offline
I learned how to read music when I started learning the violin last year but every song I practice is something I heard first then searched for the sheet music.
I start just playing through real slowly making a mental note of each note. Then just practice the harder parts one note at a time until smooth then slowly increase the tempo of the whole piece up to the indicated tempo or just till I like the sound of it. A guitarist told me then when you can play one note correctly then add another and so on and so forth until you have the whole piece down.
I prefer to play from memory but will take a quick glance at the sheet music just as a quick refresher. Currently have 3 or 4 pieces that i play that way.
A hoopy frood always knows where his towel is!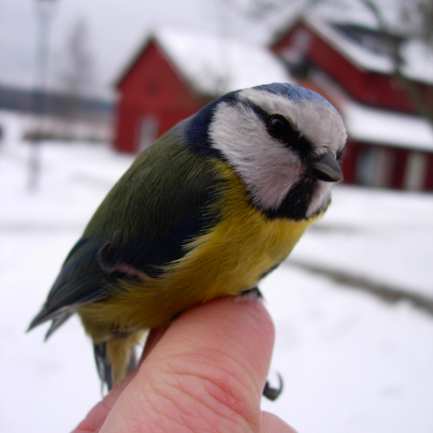 Almandin
Stockholm, Sweden
December 9, 2012 - 7:21 pm
Member Since: August 22, 2012
Forum Posts: 302

coolpinkone
California, the place of my heart
December 9, 2012 - 7:28 pm
Member Since: January 11, 2012
Forum Posts: 4107







December 10, 2012 - 4:23 pm
Member Since: December 9, 2012
Forum Posts: 3

Offline
The way I go about learning a new piece is similar to the way actors prepare to play a part in a tragedy, because after all music is another language; one tangled with deep emotion.  For a performance to be memorable the emotion and expression has to come through clearly.  This applies across the board, whether it is a piece from Suzuki Method: Book 2 up until you are playing like Hilary Hahn.  Also we should look to science to see if it can help us with the fundamentals in learning music.  You MUST restrain yourself from playing a song right off the get go because there are critical steps that must come first if you want to learn the piece quickly and be able to shape the dynamics of the music to your liking. 
I recommend the following steps for each and every performance piece you are learning:
1.  Listen, Listen, Listen, and listen and listen.  And then listen more!  To every recording (especially performances, youtube is great for this!) you can get your hands on and pay attention to two things: the basic melody and rhythm of the music so when you look at the piece you already know what it sounds like and also look/listen to the mood that the performer is affecting by his/her expression (you will be more concerned about this a little later once you have learned the piece).
2.  Once you have listened to the song enough you will have the song "in your ear" and this is exactly what you need before you even look at the sheet music (whenever possible).  Compare this to trying to read Shakespeare by yourself: ("sight reading") reading it properly the first time you see it or watching his play live hundreds of times (watching and listening to others perform). *Note here I am not bashing sight reading at all although I think that it has its time and place and if you truly want to learn a song quickly and efficiently it is a dangerous way to proceed (especially if you are not that good at sight reading yet!)
3.  Okay now before we play there is something that is very important to do to the sheet music.  Either ask someone else or try to guess at it yourself at where the beginning, middle and end of the song (also called introduction, development, and recapitulation) are and make a little note of this (if you listen to the song enough it usually isn't that hard).  This is important for you mentally and emotionally as traditionally each section involves a distinct "sound/mood" and tells a different part of the story and it is incredibly important for you as the performer to have these mental ques developed from the start.
4. Next, listening to your favorite recording of the song and holding the sheet music, divide the music into phrases (in our language equivalent these are like sentences) because this is how you will finally learn the song. (***Notice how we didn't even play a note yet!)  This process could take a couple weeks if done properly and you are learning this skill.
5.  Lastly, before you attempt to play the song you should look over the song (and you will get a fairly good idea from watching others perform) to see if there are any techniques that you feel you are not proficient at or do not even have the ability yet to perform.  If you need to work on the technique I suggest finding an etude for it or my favorite, incorporating it into the scale of key that your song is in (this way you work on intonation and technique all in one).  Trust me it is far better to ensure that your technique is there before you begin learning a piece because there is nothing more frustrating than getting half way through a song (many times the most technically challenging, ex: Czardas with artificial harmonics in the middle).
6.  Okay, once steps 1-5 have been executed (and WELL!) you can proceed to learning the piece in the phrases that you had made before.  One really important thing here is that THERE IS NO RULE ON LEARNING A SONG FROM START TO FINISH!  I cannot stress this enough.  Learn the phrases which come to you and "feel" the best when you play them and only tackle the harder ones when you are feeling very confident and energetic because if you force yourself to learn them before your ear/technique are ready you will develop bad habits which WILL be excruciating to break.
7.  Once you have learned the song to a level where you can play the phrases technically well you start to play around with emphasis of different notes and "heaviness" of the bowing to add character (Fiddlerman had a video on this).  It is very important at this stage to record yourself and listen back as well as start performing it for close friends as they will have a fresh perspective (because they haven't listened to it 3000 times

).  Remember, music is about the story you are telling to the audience; you are playing to the audience not "at" them.
--> So just to end off, I hope I don't bore anyone these are just some lessons I have learned the painfully long way and would not want want anyone else to have to endure.  The also revolve around the science of how we learn to do things.  Scientists claim that our motor engrams (patterns associated with muscle movements) take 300-500 repetitions to learn but get this... it takes 3000-5000 reps to break an already formed engram.  What this means for practicing is that every time you play you play perfectly and who knows you literally could learn an entire new piece, polished in a month!  Remember: "Practice does not make perfect, perfect practice makes perfect"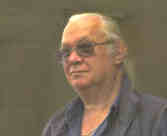 Ferret
Byron Bay Australia
December 11, 2012 - 1:49 am
Member Since: April 22, 2012
Forum Posts: 1575




December 11, 2012 - 3:21 am
Member Since: May 4, 2012
Forum Posts: 2379

Offline




If it is a song that is absolutely new to me, where I have never heard it before, I start by hunting up at least several different versions of it by different artists.  Then I'll research the song, when and where was it written, earliest versions, try to understand a bit about the culture and time it is from.
From the versions I find, I'll take the ones that I like best and that I personally feel are the most true to the spirit of the piece and they go into my "violin sources" playlist that I listen to before practices and sometimes when I am online.  That way I can sort of soak up some influences and I'll get some ideas forming in my head of how I want my version to sound.
Once I have a version in my head that I can sing, hum, whistle, or play on one instrument or another, then I can start to develop the idea and fine tune some parts of it.  At that point I can start serious practice on it.  I may break it down into sections if there are some parts that I feel will be easier than others, and I start on the parts I feel I can do best first.  As I get those down I add in the harder parts a bit at a time, until I have a workable version of the full song. 
I add it into my usual list of songs that I play so that I am going through it regularly, but not as focused or intense.  I work on having some fun playing it.  Then I start working on trying to get the right feel to it.  I'll go back to the sources and try to copy or adapt vocal nuances and such a bit, so that it feels more like singing the song than playing it on an instrument.  To get the song/piece to go from being a collection of notes in my head that my fingers have to play into being something that expresses a certain emotion or certain images. 
By that point I know the song well enough that I am unlikely to forget it.  And I repeat some of the steps until theoretically it can develop into a piece that I have "polished" enough that I am reasonably happy with it. 
That is "theoretically" because I don't feel I have actually accomplished it yet with any song on violin.  LOL  Still developing the technical skills and etc.  It is coming along, and I'll get there eventually.
What I try to avoid is letting music and songs become just an exercise to try to get through like running laps or doing reps with an exercise machine. 
"This young wine may have a lot of tannins now, but in 5 or 10 years it is going to be spectacular, despite the fact that right now it tastes like crude oil. You know this is how it is supposed to taste at this stage of development." ~ Itzhak Perlman

December 11, 2012 - 1:24 pm
Member Since: December 9, 2012
Forum Posts: 3

Offline
A really good piece of advice that my teacher told me several years ago was to identify a skill or two you want to improve in the short-medium term, this will help direct you as to what repertoire you should be selecting.  There are just so many technical skills to learn on a violin and a good way to motivate yourself to improve those skills is to select pieces with challenging technique.  If the technique isn't there there is no way the mood you want to convey will come through in performance.  It is so incredibly important that a performer not select a piece that is too far out of their reach technically speaking because this can drastically stall forward momentum in learning.

Forum Timezone:
America/New_York
Most Users Ever Online: 231
Currently Online:
43 Guest(s)
Currently Browsing this Page:
1 Guest(s)
Members Birthdays

Upcoming
estudy, vitthal36, Bismarck, Mirrim9999
Top Posters:
coolpinkone: 4107
Mad_Wed: 2849
.: 2671
Fiddlestix: 2647
Oliver: 2439
DanielB: 2379
Kevin M.: 1969
cdennyb: 1813
TerryT: 1726
damfino: 1687
Member Stats:
Guest Posters: 2
Members: 10501
Moderators: 0
Admins: 3
Forum Stats:
Groups: 16
Forums: 56
Topics: 7169
Posts: 89201
Newest Members:
Janchi, WilliamJiz, SatrapU, JesusFlusy, nianaguerrero, reneql60
Administrators: Fiddlerman: 13230, KindaScratchy: 1721, BillyG: 2396