Check out our Forum Rules. Lets keep this forum an enjoyable place to visit.
A
A
A



Topic RSS

Related Topics

Muscular hearing





(0

votes)

September 9, 2011 - 5:43 am
Member Since: January 13, 2011
Forum Posts: 70

Offline
There is much talk about absolute pitch and relative pitch. The absolute, where you can identify directly one note based on just hearing it on any instrument, while relative hearing is more about identifying the note with the help of having identified nearby notes.
I am going to discuss another phenomenon that seems to be my case more than absolute or relative, and since I have not heard of it before, I will name it simply
Muscular Pitch.
If I hear a note played  *on violin* I can without making any sound or trying, IF and ONLY IF I have the violin in the hand supported normally on the left shoulder, instantly find the position of the played note (without any trials, the finger goes directly to the correct place). This is obviously some kind of muscular hearing, because its not my ear or my brain who recognizes the note, but the muscles. And I really have to hold the violin in normal position.
Can anybody explain this phenomenon and how to take advantage of it? (I am not a person with good intonation in general.)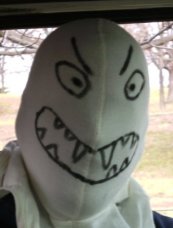 David Burns
Winfield, Missouri
September 9, 2011 - 6:16 am
Member Since: June 24, 2011
Forum Posts: 425
I am jealous! I am very weak at playing by ear. I can get close, usually one or two notes high. And then I will play it as sharp when it is supposed to be natural, play it as natural when it should be flat. I am getting better at it though.
You could learn songs this way, especially if you can slow the music down and play one note behind the music. Maybe.
Dave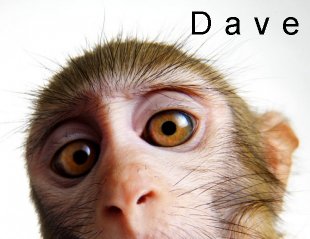 September 9, 2011 - 8:42 am
Member Since: February 28, 2011
Forum Posts: 2439

Offline

September 9, 2011 - 11:20 am
Member Since: August 22, 2011
Forum Posts: 485

Offline

September 9, 2011 - 12:36 pm
Member Since: June 16, 2011
Forum Posts: 1094
Muscular memory isn't anything new. It's how many guitar players play. Jimi Hendrix actually talked about this way back when. When you''re hearing the tones of the music in your head your hands just go in the right place because of knowing your hand positions well.
I would say keep practicing all the hand positions on the violin. Don't get stuck in first position because then your muscular memory is being very limited. Yes, you can compare it to typing on a keyboard too. Once you learn to type well, your fingers just flow over the right letter without thinking about it. It's all about the correct position.
Dave, you made a great comment…If you have the tools to slow down music while keeping the same pitch, it's a great way to learn a song by ear.

Forum Timezone:
America/New_York
Most Users Ever Online: 231
Currently Online:
38 Guest(s)
Currently Browsing this Page:
1 Guest(s)
Members Birthdays

Upcoming
augustoad, Space., loveluach, reedc83
Top Posters:
coolpinkone: 4107
Mad_Wed: 2849
.: 2671
Fiddlestix: 2647
Oliver: 2439
DanielB: 2379
Kevin M.: 1969
cdennyb: 1813
TerryT: 1726
damfino: 1687
Member Stats:
Guest Posters: 2
Members: 10573
Moderators: 0
Admins: 3
Forum Stats:
Groups: 16
Forums: 56
Topics: 7173
Posts: 89235
Newest Members:
albertauz3, kelliels69, ashleyyn3, nadiahs16, kelseycf18, ivanrp4
Administrators: Fiddlerman: 13231, KindaScratchy: 1721, BillyG: 2406