Check out our Forum Rules. Lets keep this forum an enjoyable place to visit.
A
A
A



Topic RSS

Staying Motivated
How do I get remotivated.





(4

votes)

July 8, 2012 - 9:40 pm
Member Since: September 10, 2011
Forum Posts: 1969

Offline



I use to wake each moring get a cup of coffee and start playing my violin. I woulld go do my chores and then back to the violin.  It's like I had a reason to play and now that reason is gone.  I started lessons in hopes of rekindling my passion.  Who knows, maybe when the summer is over I will find myself back with my violins.

Picklefish
Merritt Island, Fla
July 8, 2012 - 11:58 pm
Member Since: June 25, 2012
Forum Posts: 1281
Passion is work, maintenance, reinvention, different perspective. Stand on a chair, play something different, play something that has emotion for you. Sometimes, set it down and walk away only to return at a later time. For me, I feel like I have failed in life, but this instrument is my hope to accomplish something. Its a challenge, a mountain, a brass ring, a goal, a marathon......Thats why I play.

"Please play some wrong notes, so that we know that you are human" - said to Jascha Heifetz.

July 9, 2012 - 4:11 am
Member Since: May 4, 2012
Forum Posts: 2379

Offline




Everybody hits some "dry times" on any instrument once in a while, Kevin.  Take some time, maybe try some different things, and let your enthusiasm re-kindle.  I'll bet that some morning soon, you'll be drinking your first cup of coffee and go "Hmm.  I need my violin.  Some violin would go good with this coffee right now.."  and it'll be all back to being fun again. 
"This young wine may have a lot of tannins now, but in 5 or 10 years it is going to be spectacular, despite the fact that right now it tastes like crude oil. You know this is how it is supposed to taste at this stage of development." ~ Itzhak Perlman
July 9, 2012 - 5:52 pm
Member Since: January 25, 2012
Forum Posts: 666

Offline


coolpinkone
California, the place of my heart
July 9, 2012 - 5:58 pm
Member Since: January 11, 2012
Forum Posts: 4162






Hi Kevin... first of all I am sorry you lost your mojo. Here is my story: That does happen to me with my great passions, reading, knitting, spinning. I had a dry spell in the violin when I couldn't seem to learn more on my own. I needed help to make it click...(not saying you do).... but if I have a stumbling block and can't solve it...or I am too tired to solve it, then sometimes I would just put it off. Since I took up lessons, I have got some mojo back. But now I don't have a recital...and I have some learning to do... and advancing.... equals work. And No hell NO, I don't work 14 hours or outside, but I work on the computer and I come home tired after my nine hours and dinner....and I don't know that I have mental energy to learn or practice. (at least that is how I feel). Because practice as a newbie involves learning and stretching those fingers. Things that help me...listening to great violin music, chatting on the chat box, looking at the forum. Allowing myself to play Twinkle, Mary had a little lamb, Happy Birthday, Ode to Joy...and of course 1/2 of over the rainbow, and now I can do Scarborough better. So I just play for me sometimes. Sometimes I allow myself to be tired and don't beat myself up for chatting and having fun on the forum when I could spend practice time. Okay.... so that was all too much info... that I am sure... What can we do for you? Any challenges from any in the forum that are at your level...something to work on with a fellow violinist? A new song? A new occasion. New strings? I hope your mojo comes flying in the back door and you get down and Bile Em with the rest of the group. Good Luck and chin up!
Vibrato Desperato.... Desperately seeking vibrato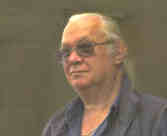 Ferret
Byron Bay Australia
July 9, 2012 - 6:34 pm
Member Since: April 22, 2012
Forum Posts: 1575



Hi Kevin
You will get it back. I've been there and pushed through. It helps if you can make it fun. I find that on the days that I don't want to practice, I make myself start the session and end up enjoying it. Pick up the violin every day and practice every day. Ten minutes is better than none. That ten minute session will probably turn tnto thirty
'coolpinkone', You have stolen my whole repertoire

Seen it all. Done it all. Can't remember most of

..... What was I saying????


July 9, 2012 - 11:56 pm
Member Since: March 28, 2012
Forum Posts: 822

Offline
Let is flow smoothly Kevin, don't force yourself you'll end up playing less because it will be a chore. things changed for me also with the coming of summer. I still play everyday but I'm more relaxed about it, I search less for violin info on the internet or chat about it (hence why I'm quiet lately) and use the free time to play more. I don't push myself to play this by that date anymore, I just play and enjoy it and also enjoy going to the swimming pool with my kid and other summer activity. Let it come back to you, don't

run after the motivation.
"It can sing like a bird, it can cry like a human being, it can be very angry, it can be all that humans are" Maxim Vengerov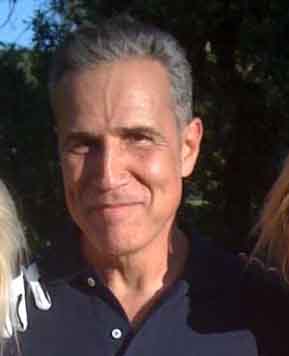 July 10, 2012 - 12:31 am
Member Since: February 24, 2012
Forum Posts: 727

Offline

Kevin M. said
"....It's like I had a reason to play and now that reason is gone."
Kevin, when I read what you said I became concerned; did you have a tragedy in your life??????  Or am I reading more into it?  Hope you're okay; and as FM said, we sure hope you'll be a part of the project!!!!
I've had the same issue as Denny for the past three months, and it's a chore to find time to actually pick up my violin; but when I do, I still have a ball.  And I'm finding that the Bile 'em Cabbage project is driving me to pick it up because I want to participate and I want it to be good, so I'm focused on that,,,, the task and deadline provide my motivation lately.
Hope the fire comes back to you soon and that you and your family are okay!

July 10, 2012 - 7:15 am
Member Since: February 28, 2011
Forum Posts: 2439

Offline
Goals are very important and FM provides great goals with the different group projects.
It is also unique that the projects provide a type of training that a private teacher would not provide, even given the usual once a year recitals.
I would guess that many learn more from projects than from routine practice.
Of course, there are those times when the violin is simply a lonely task but that can not be entirely avoided.
When you come to a fork in the road, take it.

Mad_Wed
Russia, Tatarstan rep. Kazan city
July 10, 2012 - 1:03 pm
Member Since: October 7, 2011
Forum Posts: 2849

Offline




Don't know what to say...
Never felt demotiveted 

 Of course i don't learn so long to feel something like this..
Too much things to do and no time...
I hope those things that suggested ftufc is really not true!!
I guess my main motivator is... my job. Open one eye in a morning i dream that day is ending. Cup of coffee... Running after the bus, leaving the buss stop (great feeling! running is super!)... W.O.R.K..:
- " Hi, my Internet doesn't work..."
Always want to answer:
- "Really? What a surprise!"
But i can't!
And non-stop... sometimes 16 hours a day...
Then back home: eat, shower, sleep. And all over again.
mp3 player saves my mind and the violin saves my life.. 
During the breaks i list the songs i want to play and thinking, how would i do it and what skills i need... how many parts... I feel alive in those moments.
Kevin! Please take a break if You feel tired.. But it won't let You go. It doesn't let go anybody who had a purpose once.
I guess i can't find a good motivation for You. Only You can.
It's much more easy to stay motivated for those like me, who sees only violin-shaped light at the end of the tunnel =)

July 10, 2012 - 4:38 pm
Member Since: May 4, 2012
Forum Posts: 2379

Offline




If you can manage to keep playing at least a bit of basics every day, it will help keep you from getting rusty during the interim and might get you back to enjoying playing sooner.  Even 10-15 min a day would probably be enough.  I wouldn't just totally pack up the instrument and forget about it, though. Makes it harder when you come back to it.
"This young wine may have a lot of tannins now, but in 5 or 10 years it is going to be spectacular, despite the fact that right now it tastes like crude oil. You know this is how it is supposed to taste at this stage of development." ~ Itzhak Perlman

Forum Timezone:
America/New_York
Most Users Ever Online: 231
Currently Online: Gordon Shumway, steveduf, bocaholly
56 Guest(s)
Currently Browsing this Page:
1 Guest(s)
Members Birthdays

Upcoming
MikeV, Mikey, Alfi, muck, sampow, oldtimebanjo
Top Posters:
Mad_Wed: 2849
Barry: 2672
Fiddlestix: 2647
Oliver: 2439
DanielB: 2379
Kevin M.: 1969
damfino: 1838
cdennyb: 1814
TerryT: 1726
Ferret: 1575
Member Stats:
Guest Posters: 2
Members: 18137
Moderators: 0
Admins: 6
Forum Stats:
Groups: 16
Forums: 58
Topics: 7469
Posts: 93557
Newest Members:
Kristinakef, guypm16, ladonnakk69, lynnerl18, deanaen2, Luanne
Administrators: Fiddlerman: 13850, KindaScratchy: 1731, coolpinkone: 4162, BillyG: 2695, MrsFiddlerman: 0, Jimmie Bjorling: 0