Check out our Forum Rules. Lets keep this forum an enjoyable place to visit.
A
A
A



Topic RSS

Which rosin? Dark or light? Brand? Why?





(0

votes)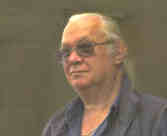 Ferret
Byron Bay Australia
November 30, 2012 - 4:52 pm
Member Since: April 22, 2012
Forum Posts: 1575



Hi All
I have noticed that there seems to be a wide range of rosins available. For the newby it can be confusing. Which one? What colour? Etc.
Does the rosin you use effect the sound of your instrument
I'd really like to know.

Seen it all. Done it all. Can't remember most of

..... What was I saying????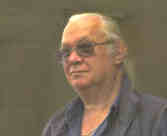 Ferret
Byron Bay Australia
November 30, 2012 - 8:08 pm
Member Since: April 22, 2012
Forum Posts: 1575



Barry said

oh what a can of worms ye hath opened 

I finally settled on Pirastro Cello rosin, works best for me.
funny about the worms

I just ordered some 'copper' resin. After reading about it, it's worth a try. Anything that will help is good.

I've not been happy with what I've been using.
Seen it all. Done it all. Can't remember most of

..... What was I saying????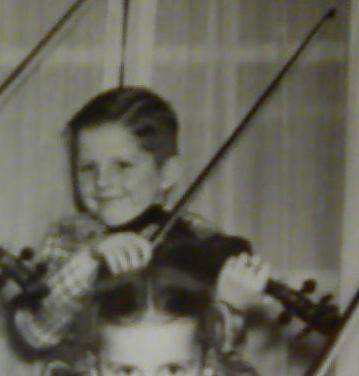 November 30, 2012 - 8:37 pm
Member Since: January 21, 2012
Forum Posts: 2647

Barry's right about the can of worm's. Ask 50 people and you'll probably get 45 different answer's.
I have alway's heard, dark rosin in dry cool climate's and light rosin in humid warm climate's. I guess everyone has their own theory, oop's, wrong word there.
Here is an article (of many) on climate and rosin's. You have to be your own judge, John.
http://www.the-violin.com/viol.....rosin.html            


December 1, 2012 - 2:57 am
Member Since: May 4, 2012
Forum Posts: 2379

Offline




In my vast experience as a noob, I have used 3 different rosins.  In each case because they got given to me.  LOL
1.) the transparent yellow no-name stuff that comes free with violins that cost less than 100$ - Brittle, fragile, left a lot of dust, and sounded rather scratchy/hissy. 
 2.) Hill dark - given to me when I bought a student bow at my usual local music shop.  The owner didn't know if it was a good kind or not since he'd gotten it as sample merch, so he threw it in on the deal.  -  Not very fragile, compared to the first one, I don't get much dust from it, and it has more of a "growly" sound especially on the low strings.  Definitely gets a note going with very little movement and the assorted "slow bowing" exercises suddenly made more sense. 
3.) Whetever Shar gives out with beginner violin sets. - Looks kind of dark, but is harder and a bit less growly.  I don't get much dust off it, it is in a little wooden holder so I don't know if it is fragile or not since it is pretty well protected.  For me it has a "cleaner" sound.
So, with that huge amount of experience under my belt, my preference is for the Hill dark or the Shar stuff.  They both work pretty well for me.  I do understand that apparently one uses darker rosins in dry weather/climate, but being a noob who uses stuff he got given or that came with violins I got, I used them all at one point or another in different humidity and temps.
Honestly, I didn't find the dark to be less good in hot humid months.  I go more by which sort of sound I want.  Of the three, I like the Hill dark the best and the "free with your inexpensive violin" stuff was bad enough to be almost useless.  I get  bit more volume to work with from the Hill (more dynamic range), and the bit of "growl" at the beginning of low notes bowed with a certain amount of pressure is a sound I like and think of as definitely a "bowed string sound".  The Shar stuff is pretty good too, and works well, but isn't my favourite of the few kinds I have tried.
Conclusion:  So far as I can tell, pretty much anything is better than the "free" rosin usually included in the very inexpensive violin kits.  It looks like even the really top-of-the-line stuff isn't all that expensive, considering rosin lasts a long time. 
@cdennyb:  Agreed, it does seem to be a major factor in the sound, and cleaning the strings or bow hair also definitely make a difference in the sound.  With violin (unlike some other instruments) almost everything seems to make some noticeable difference on the sound.  But the rosin is a big factor, and if the strings or bow hair get a lot of rosin built up on them, to me it seems to really make it easier to sound seriously awful. LOL
"This young wine may have a lot of tannins now, but in 5 or 10 years it is going to be spectacular, despite the fact that right now it tastes like crude oil. You know this is how it is supposed to taste at this stage of development." ~ Itzhak Perlman

December 1, 2012 - 2:01 pm
Member Since: October 11, 2012
Forum Posts: 226
I've tried three kinds of rosin, and for now I have settled down with a rosin that's not light and it's not a very dark one either.
Alice rosin (light version, in woodbox) dusted a lot, and it didn't give much of a grip with the bow. Paid less then a dollar for it, so its good for the price, I think. I also tried the rosin that came with my violin, also a light one, costs around 4 $ if you buy it separated. It had a good grip, but dusted a little too much. Didn't notice so much sound difference between this one and Alice, to be honest. The Alice one gave a little more scratchy sound one the higher notes. 
Now I'm using Liebenzeller Gold II 159, and I'm really pleased with it. Doesn't dust much, even when I'm using a lot of it. Unfortunate the rosin is taken out of production, so soon it will be hard to get. The price is a little stiff, I think I paid 35$ for the cake, but it last longer then my two other rosins, so I'm happy about that. But maybe it isn't fair to compare rosins from two different price ranges.
At this point I'm most happy with Lieb. and the violin-come-alone. I haven't done so much sound analysis with both off the rosins, I think the Lieb. gives a little more clearer sound, but its not a big difference in sound as far as my bad ear can hear. 
'Armed with theory, practice becomes meaningful. Through practice, theory becomes fulfilled.' - Egon von Neindorff.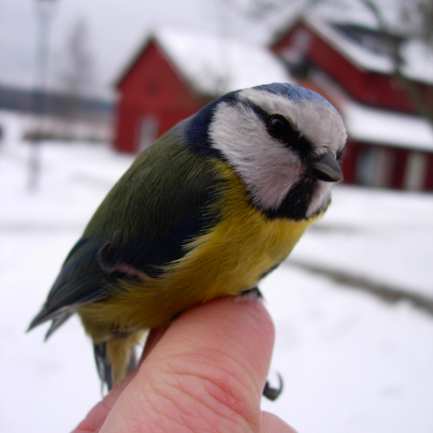 Almandin
Stockholm, Sweden
December 1, 2012 - 5:49 pm
Member Since: August 22, 2012
Forum Posts: 302
Having read about the craptastic quality of free rosin, I decided to splurge on a good cake right from the get-go. It's called Pirastro Tonica, is semi-hard and sort of syrup-coloured, and doesn't leave any dust at all. I thought I might not be using enough, or not playing enough, but now I think the nice rosin is probably the reason my violin stays dust-free. 

From what I've read, the string type affects which kind of rosin works best. Mine is a versatile one but said to be most adapted to synthetic strings. I'm hoping to get some for Christmas, so the rosin will probably work even better then than on my current steel cores.
~ Once you've ruled out the impossible, whatever remains, however improbable, must be true. ~

Mad_Wed
Russia, Tatarstan rep. Kazan city
December 4, 2012 - 4:44 pm
Member Since: October 7, 2011
Forum Posts: 2849

Offline




Fiddlestix said
...I have alway's heard, dark rosin in dry cool climate's and light rosin in humid warm climate's. I guess everyone has their own theory, oop's, wrong word there.

...
Yeps. I use the dark now. I didn't notice much difference during the warm season. But now when it's cold enough and no-humidity-at-all conditions  it works much better.

January 16, 2013 - 11:35 am
Member Since: January 14, 2013
Forum Posts: 888

Offline

Bow and Rosin
I'm new > no stupid questions correct?
The Rosin I have is much like I have seen on YouTube clips. etc > It is like a stone.
It is very smooth so it seems as if nothing is getting on the bow.
I have been taking sandpaper and roughing it up then putting the bow across it.
This seems to do the trick > I think > seems the more I put on the better the bow
grabs the strings. Seems most say don' t over rosin the bow due to the mess it gets
on your instrument > is more of this magic powder better on your bow or can one over rosin the bow? Is it correct to rough up the rosin stone?

Forum Timezone:
America/New_York
Most Users Ever Online: 231
Currently Online: HP, Irv
59 Guest(s)
Currently Browsing this Page:
1 Guest(s)
Members Birthdays

Upcoming
AndrewAllanRoberts, uncledave, DanielB, pchoppin, Kmmoon
Top Posters:
Mad_Wed: 2849
Barry: 2673
Fiddlestix: 2647
Oliver: 2439
DanielB: 2379
Kevin M.: 1969
damfino: 1890
cdennyb: 1814
TerryT: 1726
Ferret: 1575
Member Stats:
Guest Posters: 2
Members: 18701
Moderators: 0
Admins: 6
Forum Stats:
Groups: 16
Forums: 58
Topics: 7562
Posts: 94779
Newest Members:
patrickqu4, jimvh3, codynk11, esperanzauc11, reneva16, kayesy69
Administrators: Fiddlerman: 13968, KindaScratchy: 1732, coolpinkone: 4168, BillyG: 2743, MrsFiddlerman: 0, Jimmie Bjorling: 0