Check out our Forum Rules. Lets keep this forum an enjoyable place to visit.
A
A
A



Topic RSS

Why an instrument. Why the violin?





(1

votes)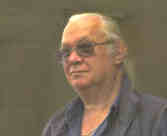 Ferret
Byron Bay Australia
November 2, 2012 - 6:53 am
Member Since: April 22, 2012
Forum Posts: 1575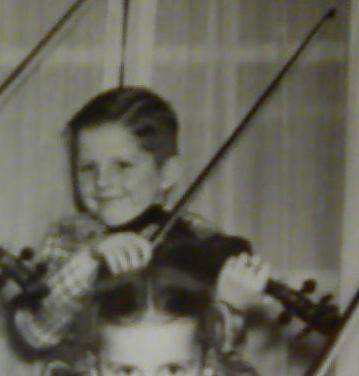 November 2, 2012 - 7:29 am
Member Since: January 21, 2012
Forum Posts: 2647
Good topic / question, John.  Well, when you're 4 years old in 1947, ya don't have much choice if it's told to you that you'll play violin.  That was decided for me by my mother, as my grandfather, two of my uncle's and a 2nd cousin played violin.
Back then there were no option's whether you practiced everyday or not, you did practice everyday, the minimum time was 45 minute's, if I could BS my mom. I just wish i'd have stayed with it. Oh well, i'm back now so whatever time I  have left there is about on average of 4 hour's a day practicing, i've gone from 5:30 am till around 10:00 pm on occation.
That's my story, why.
I'm surprised there's no Chinese flag here either, as much as Chinese violin's are discussed here and probably most of us own one made in China with another label stuck inside.


November 2, 2012 - 7:29 am
Member Since: May 4, 2012
Forum Posts: 2379

Offline




Instrument:  The first instrument I got serious about was guitar.  I've never been a "smooth talker" and couldn't (still can't) dance worth a crap.  It was something I could do where I could feel like I had a reason to be at parties and hang out with people.  So we can call that "Social Ineptness".  LOL
Violin:  It was one of the instruments I had always wanted to play someday.  Around when I hit 50 yrs old, it occurred to me that if I wanted some of the things on that "someday" list to ever have a chance of happening, I had better get moving!
Violin has a reputation for being one of the most difficult instruments to learn to play.  But over the years, I had learned that "difficult" really just means it will take more work/time before you begin to sound like maybe you don't suck at it.
Also, while I had always heard violins were extremely expensive and hadn't been able to afford any I'd seen over the years, in recent years there are cheap ones available. 
So we can call that "Ran out of excuses."

"This young wine may have a lot of tannins now, but in 5 or 10 years it is going to be spectacular, despite the fact that right now it tastes like crude oil. You know this is how it is supposed to taste at this stage of development." ~ Itzhak Perlman

November 2, 2012 - 10:22 am
Member Since: October 11, 2012
Forum Posts: 267

The violin where not my first instrument. As a kid I played piano, guitar and some sort of flute (I don't remember the name, and specially not in english.) My parents got rid of the piano and I haven't had opportunity to get myself a piano after that. I gonna get one when I buy my own place soon. Blow some dust off my piano skills.
Why I chose the violin... Well, I have always loved the sound of a violin, and I like almost everything about the instrument. I like the size, sound and its look. To play the violin is more about skills. Piano isn't so much about about skills. Everyone can play piano if its in tune.
Violin is one of many instruments that I want to play. I want to play ocarina, banjo, Bratsj (=Viola), cello, piano, guitar, violin. Really a lot of instruments, I would have taken the whole day if I should name them all. 
'Armed with theory, practice becomes meaningful. Through practice, theory becomes fulfilled.' - Egon von Neindorff.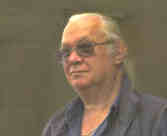 Ferret
Byron Bay Australia
November 3, 2012 - 5:16 am
Member Since: April 22, 2012
Forum Posts: 1575



Fiddlerman said

Make me a Aussie flag waving emoticon and I'll definitely upload it. I just took what was available. No other reason
Hi FM
Have found one. Will send when I'm on a PC. iPads, while a great little machine, have some limitations.

Seen it all. Done it all. Can't remember most of

..... What was I saying????


November 3, 2012 - 10:54 am
Member Since: July 6, 2011
Forum Posts: 969

Offline

Violin was never my first choice -- the sound from E string always felt ear piercing to me (ever since my daughter started her lessons, I have paid more attention to violin music and learned to enjoy violin's high pitch). I play many other instruments but play none of them well. My daughter is taking violin lessons so I thought may be this is the chance when i could learn to play one instrument well. I have always believe that one could learn any thing at any age (there might be some physical restrictions and I understand I will never play as well as a person who started as a young child).

Picklefish
Merritt Island, Fla
November 3, 2012 - 11:25 am
Member Since: June 25, 2012
Forum Posts: 1281
I had piano lessons as a young yout, parents said so. after much not practicing and whining we stopped lessons. fast forward to middle school and I am told I am in band and the tombone was chosen for me. I did this all the way up to high school in marching band. I did it well enough to get by. Fast forward many years later and my daughter is entering third grade at a school for kids who are smarter than normal. lol. Strings class was a requirement and I wasnt buying a bass or cello. Violin it was. I tried the viola with her at the same time, eventually switching to violin. I didnt stick with it but 8 years later I picked it up again after my divorce. funny how I always wind up back with something musical. Thanks mom.
"Please play some wrong notes, so that we know that you are human" - said to Jascha Heifetz.

November 3, 2012 - 12:39 pm
Member Since: July 8, 2012
Forum Posts: 328
hmmm...let's see....it all started at the summer of 1963.....oh wait...
jk

at a young age, i didn't like music, well for some reasons w/c are written: i loved music, but music at modern era w/c i was born was not suited for me, music at that time was hip-hop, or rock or those k-pop etc., i thought that i hated music because there was no music that i liked, but i didn't know that i haven't entered the deep history of music yet......while playing with my cousin, I've heard a tune that has some meaningful lyrics...it was a Beatle song, it's like awesome since it's not the same with modern music with those scratchy hip hop and screaming rock, it's better...after listening to that, their songs changed my life, i soon downloaded and listened to almost every music they had.....until my siblings was influenced and after some time, they liked those tunes that i was listening to and they sorta enjoyed some themselves, after for a while, I've heard something that would ultimately changed my life for music...it was Beethoven! i listened and listened, sometimes being crazy and moving my hands like I'm conducting an invisible orchestra, it was magic! i found music that was hidden to me for a long time, well, for some reasons,it was, since my parents doesn't like classical, and when i asked them about a fat guy in a wig, they would say, "oh, that's Bach, he's no better than modern songs!", they wanted me to be like some normal kids who plays guitar or drums...but no, that's not my type.....and then i asked for an instrument...something that they won't think that it can be used for classical music, i chose the piano, since it can be played with classical or modern music..well, i didn't have any teachers, so i taught my self, at first, i played Beatles songs since they are OK with it, until some time, i played some classical, and they didn't noticed it, so i played and enjoyed everything i played...after sometime, I've heard something while watching some vids on youtube...a violin! it was angelic! i loved it, but i didn't know how to play one, i thought that it's like a guitar when playing, i thought that you need to press many strings to produce a note, but no, just one single string(Well, 2 for double stops), and it was easier than a guitar(well, for me

) so, after sometime, i finally asked my parents to buy me one, at first they hesitated, and told me to buy a guitar instead of the violin...well, i know why they wanted me to learn to play the guitar, but why would they choose an instrument if I'm the one who's playing??!! so, i asked and asked and asked for a month until they finally agreed...and that's how i married a starfish...oh wait...never mind


November 12, 2012 - 1:19 pm
Member Since: November 8, 2012
Forum Posts: 555

Offline

My father played an acordian and violin many years ago. I always enjoyed the sounds but for some reason, never pick it up.  All my favored pieces of classical and earlier (minstrel) forms of music have either been by mandolin or violin. As 8 strings were kind of intimidating (at first) I opted for the violin. Now, since I can pluck my violin, I get the best of both worlds. Although I have not tried bowing a mandolin.
When I first set my chin on the rest, It just felt right. The very first time I drew the bow, the vibrating D string seem to come alive. It almost spoke to me on some level I can't explain. I sat there touching the belly and back all over feeling the vibrations while i just stroked back and forth with the bow and was completely taken in by its gentle calling.
Seems strange and dramatic, but thats the truth. I'm just sory it took the better part of 50 years to realize it. Oh well, I hope in 25 years, I can look back and say I glad I didn't wait the better part of 75 years before I started.
"I find your lack of Fiddle, disturbing" - Darth Vader

Forum Timezone:
America/New_York
Most Users Ever Online: 231
Currently Online:
57 Guest(s)
Currently Browsing this Page:
1 Guest(s)
Members Birthdays

Upcoming
Shell, Squiryl, Schaick, GlassTownCur, mcassidy2004, Reptile Smile, MyMing, CarolineNH, JamesRSmithJr, SethroTull86
Top Posters:
Mad_Wed: 2849
Barry: 2673
Fiddlestix: 2647
Oliver: 2439
DanielB: 2379
Kevin M.: 1969
damfino: 1907
cdennyb: 1814
TerryT: 1726
Ferret: 1575
Member Stats:
Guest Posters: 2
Members: 20530
Moderators: 0
Admins: 8
Forum Stats:
Groups: 16
Forums: 58
Topics: 7728
Posts: 96600
Newest Members:
bridgettyx60, claudiahe4, EdwardsKrista, ritakumkova, kirjanovalola, rosellacg4
Administrators: Fiddlerman: 14222, KindaScratchy: 1732, coolpinkone: 4168, BillyG: 2826, MrsFiddlerman: 1, Jimmie Bjorling: 0, SimplePressHelp: 0, peopleshost: 0