Check out our Forum Rules. Lets keep this forum an enjoyable place to visit.
A
A
A



Topic RSS

A Little worried





(3

votes)

FiddlerEd
Battlefield, Mo.
October 21, 2012 - 6:58 pm
Member Since: September 5, 2012
Forum Posts: 9

Offline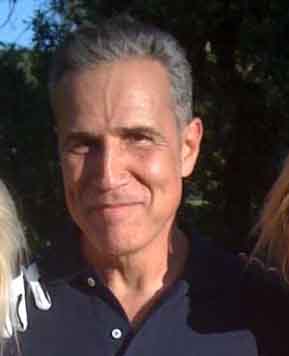 October 21, 2012 - 9:21 pm
Member Since: February 24, 2012
Forum Posts: 727

Offline

Yeah Edward,,, what Denny said.  Don't get worried or discouraged because your drive wains for periods of time; EVERYONE goes through it.  And I'd suggest EXACTLY what Denny did; leave your violin where it's VERY accessible and VERY easy to grab, even if just for a few minutes each day.  The spark will come back!

October 21, 2012 - 9:35 pm
Member Since: June 15, 2011
Forum Posts: 1094
What is it that is making you loose interest? I've only been playing violin for about a year and I understand it will take me a few years longer to start getting good at fiddling. One thing that I do when I get in a funk is just to pick up a harmonica and start jamming. It's an easy instrument to learn that harp is. The violin is probably one of the hardest instruments to learn. Understand that you can't learn an instrument over night. It takes a lot of practice but one day you will see the light.

October 22, 2012 - 12:53 am
Member Since: July 5, 2011
Forum Posts: 969

Offline

cdennyb said
This is a typical first tier plateau. I think we all go thru it at about this time. Month and a half is a time when the "new" wears off. It's normal... keep listening to your violin music in the car, at home, at work, etc and listen to those pieces that keep your interest the most.

Leave the violin out where you will walk by it every day... take a day or two off and don't play at all... then go back and give it a try again just for a few minutes. Play some simple stuff like scales, just random notes, and things like that which don't put any pressure on you to perform a piece from music or a video.

You'll go thru another feeling like this at about 6 months then I suppose a year.

Stay on the forum, read and watch vids and stay interested...
Exactly what I experienced! and I'm back!

October 22, 2012 - 4:46 am
Member Since: May 4, 2012
Forum Posts: 2379

Offline




Glad to hear you've got it going again, pky!  I'll still reply, though, since it will happen again.  I've been there often enough myself. LOL
First off, I would agree with what has already been said.  There are natural plateaus to learning or any endeavor, and some days it is harder to find your "drive" than on others.  If you play another instrument, spend some time with that and maybe the change of pace will be enough to get you motivated again.
A day off, occasionally, isn't necessarily a bad thing either.  I would say that if it is not needed more often than maybe once a month, it is nothing major to worry about.  Go out and do something, whatever sort of things you'd normally want to do on a day off.
If possible, even on those days, run a few scales or at least bow some open notes.  Just to make sure it isn't just a day that is just being hard to get started.  At least check your tuning.
If it is a time when you have more than one day that you just don't feel motivated, that's a bit different.  I find it is still best to at least run scales or some very basic things for 15 or 20 minutes at least.  But part of any musician's life is the time we put in, practising and playing.  If possible, you don't want to let that gap get filled by something else.  That is how people end up "not having time to play anymore". 
When you started, you found time, you made the time.  You set aside a part of the day.  There are only 24 hrs in a day, and they all get filled with something.  What you don't want is for that time to be taken up by something else.  If you let that happen, it will.  It is just how the world works.
So try to still spend that time with the instrument and the music.  On such days, sometimes I will use that time to clean the instrument.  Go ever it well with a soft cloth, get it looking as good as the instruments in any shop, if you can.  If you do repairs/maintenance on your instrument(s), it can be a good time to take care of any of the little things you have been meaning to fix or dress up a bit.  Sometimes, by the time you are done, you are already looking forward to seeing how it can sound, and that is the end of the problem.
Or just spend some time admiring the instrument.  After all, part of why you got one in the first place is you liked how they look.  Whether it is showroom shiny or battle-worn from the years, I don't think I have ever seen a musical instrument where I couldn't find some things to admire.  It is part of what you paid for, so it can be good sometimes to take some time to enjoy it.  That can also lead to thinking of things you want to play.
Or maybe go and hunt up some music on the internet, visit a friend who plays, check out some more tutorials.  Maybe you will see something and think "I've gotta try that!" and there you will go again.
Even if none of those things get your motivation back right away, at least you have kept that time slot you made dedicated to your music.  You didn't just let something else take it over and crowd it out.
But I think every musician runs into the problem now and then.  I think of it like when friends who run in distance races like marathons talk about "the wall".  Certain points in any race where the going just seems more difficult.  If you keep moving, you get through it. 
"This young wine may have a lot of tannins now, but in 5 or 10 years it is going to be spectacular, despite the fact that right now it tastes like crude oil. You know this is how it is supposed to taste at this stage of development." ~ Itzhak Perlman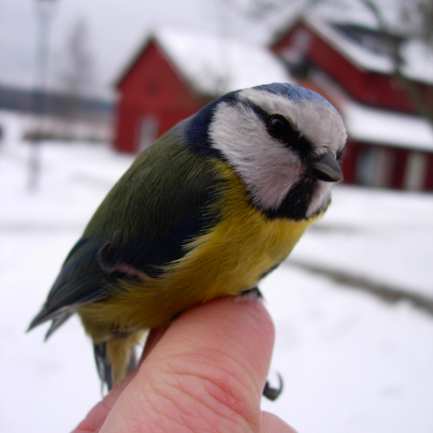 Almandin
Stockholm, Sweden
October 22, 2012 - 8:35 am
Member Since: August 22, 2012
Forum Posts: 302

October 23, 2012 - 2:49 pm
Member Since: September 7, 2012
Forum Posts: 985

Offline
Tried some different things that are related?  When you learn one aspect, the other parts get easier.
Try to play along with a tune that you like that you find on youtube.  Start out easy.
Get to know some local fiddlers or other musicians and try to learn from them and play with them.
Try out some new skill such as double stops.
Study music theory.  Intervals, scales, chords, chord progressions, etc.
Try learning to read music if you haven't.
Learn how your fiddle works and how to make simple adjustments and repairs.
Treat yourself to some upgrade such as new strings or a new bow or a different rosin.
Above all, take some advice I saw Pierre giving (approximately): learn to enjoy the simple aspects of learning and playing.

FiddlerEd
Battlefield, Mo.
October 23, 2012 - 10:18 pm
Member Since: September 5, 2012
Forum Posts: 9

Offline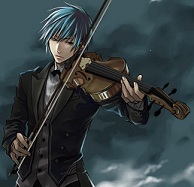 October 23, 2012 - 10:58 pm
Member Since: June 24, 2012
Forum Posts: 110

Offline
If this hits you again, definitely take some time to try some "fun" stuff.
Try finding a friend to play with, it definitely helps playing duets or with other people in general, especially on stuff that is easily done and pleasant to hear.
(Even on different instruments!)
Playing things easier, yet pleasant will motivate you to get back into the routine of practicing your usual stuff, since you will feel more confident and celebrate what good that you can do.

October 24, 2012 - 3:07 am
Member Since: September 7, 2012
Forum Posts: 985

Offline
I took my own advice and tried to play along with a little youtube Bluegrass:
Please Search Your Heart
feature=endscreen
starting at 3:20.
Easy enough for me and fun!  And I am sure I learned it faster than doing it from music or from memory.  At 5:35 the Maestro even gives you a cue for a solo. 
Member myguitarnow says you learn intonation better when playing with somebody (cf. Suzuki), and I think he may be right.
BTW I think this number sounds a lot like "Could I Have This Dance" by Anne Murray.

Picklefish
Merritt Island, Fla
October 24, 2012 - 6:50 am
Member Since: June 25, 2012
Forum Posts: 1281
you can learn alot from watching mando players, when I chuck along in chords I make sure mine match theirs since I am the only fiddle usually. Playing along with you tube or in my case, going to a  live jam, is great experience. Im glad  your into bluegrass, another thing we have in common.

"Please play some wrong notes, so that we know that you are human" - said to Jascha Heifetz.

October 24, 2012 - 12:30 pm
Member Since: September 7, 2012
Forum Posts: 985

Offline
picklefish said
you can learn alot from watching mando players
Speaking of learning Bluegrass from mando players:
I love the fiddle attack on the opening.
Two weeks ago I didn't know who Bill Monroe was, didn't have much of a clue what bluegrass was.  Then I happened to have an email exchange with one of his former banjo players (Bill Keith), asking about the origin of "One Morning In May" by James Taylor.  It turns out that the melody for the JT version of that song can be traced back to this song, "You'll Find Her Name Written There".
@FM: I am not in the videos.

Picklefish
Merritt Island, Fla
October 24, 2012 - 3:31 pm
Member Since: June 25, 2012
Forum Posts: 1281

November 7, 2012 - 10:35 am
Member Since: September 7, 2012
Forum Posts: 985

Offline

Forum Timezone:
America/New_York
Most Users Ever Online: 231
Currently Online: HP, Irv
59 Guest(s)
Currently Browsing this Page:
1 Guest(s)
Members Birthdays

Upcoming
AndrewAllanRoberts, uncledave, DanielB, pchoppin, Kmmoon
Top Posters:
Mad_Wed: 2849
Barry: 2673
Fiddlestix: 2647
Oliver: 2439
DanielB: 2379
Kevin M.: 1969
damfino: 1890
cdennyb: 1814
TerryT: 1726
Ferret: 1575
Member Stats:
Guest Posters: 2
Members: 18701
Moderators: 0
Admins: 6
Forum Stats:
Groups: 16
Forums: 58
Topics: 7562
Posts: 94779
Newest Members:
patrickqu4, jimvh3, codynk11, esperanzauc11, reneva16, kayesy69
Administrators: Fiddlerman: 13968, KindaScratchy: 1732, coolpinkone: 4168, BillyG: 2743, MrsFiddlerman: 0, Jimmie Bjorling: 0