Check out our Forum Rules. Lets keep this forum an enjoyable place to visit.
A
A
A



Topic RSS

How quiet are 'silent violins'?
Trying to see if this instrument will work for me





(2

votes)

August 9, 2012 - 8:46 pm
Member Since: August 9, 2012
Forum Posts: 6

Offline
I want to learn violin. I'm particularly fond of Shostakovich work.
Sadly I do live in an apartment with neighbors who abhor noise. I understand that 'silent' violin won't be completely silent. But what level of noise are we talking about  exactly? The reviews seem to go all the way from 'as loud as acoustic' to 'you can easily practice this with people sleeping in the next room'. 
I'm fine with using headphones, but of course the strings will still vibrate and vibration=noise, if I remember my physics lessons. 
I found a video on youtube here: http://www.youtube.com/watch?v.....uX0MuAqMvc
Seems plenty quiet (playing Carmen?). Is this what I can expect. Any other recording I can check out.
thanks in advance for all the responses.
PS: I'm considering this 
http://www.amazon.com/gp/produ.....rt_title_1
with this mute to maybe quiet things down even more

August 9, 2012 - 9:53 pm
Member Since: May 4, 2012
Forum Posts: 2379

Offline




They are usually quite quiet.  Well, unless you plug them into an amp with some 12 inch speakers or something, obviously. Much quieter than an average acoustic violin in any case.
But just like using it with headphones? (You can also use it without the headphones if the room is quiet enough, but usually they sound better with at least headphones)  Not likely to bother anyone else.  I doubt you'll actually need the mute at all, unless maybe you want to practice with one for when you play on acoustic or something. 
"This young wine may have a lot of tannins now, but in 5 or 10 years it is going to be spectacular, despite the fact that right now it tastes like crude oil. You know this is how it is supposed to taste at this stage of development." ~ Itzhak Perlman

August 10, 2012 - 9:36 am
Member Since: September 10, 2011
Forum Posts: 1969

Offline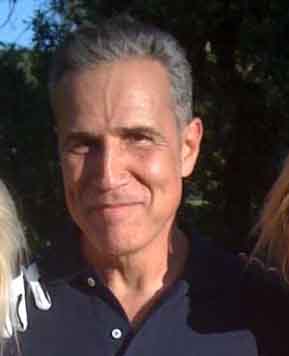 August 10, 2012 - 11:48 am
Member Since: February 24, 2012
Forum Posts: 727

Offline

That's pretty funny Kevin.
PGB, I've been investigating EVs for the past 6 wks and have boiled it down to two (after researching about 40 of them).  And I'm going to do a test of two, one solid body ("quiet") and a semi-hollow body.
From all of the, about 100, vids & sound clips I've listened to, and several sound tests I've watched, the summary is,,, the solids produce peaks of about low to mid 70 dbs and the hollow bodies peak about low to mid 80 dbs (normal speaking voice is like mid 70s), and as a comparison, a muted acoustic is about low to mid 80s.
So in my mind, it then comes down to quality of on-board electronics and the quality of the amp'd sound.  Btw, you can also get a ton of headphone sound by using a decent in-line headphone amp, like a VOX AC30.
Hope that helps!

August 10, 2012 - 11:26 pm
Member Since: August 9, 2012
Forum Posts: 6

Offline
so which one of the 4 body types would you say makes the least noise?
http://www.ceciliomusic.com/ca.....-3_31.html
Seems like it would be the last one as it has the smallest body.
I guess I'll order one and if doesnt work out I can always try digital piano, although my heart is really set on violin.
Anyway thanks to everyone for their help.

August 11, 2012 - 7:25 am
Member Since: May 4, 2012
Forum Posts: 2379

Offline




None of those is going to make much noise, unless you run them through an amp and speaker.  Really it boils down to what shape you like. 
I would recommend at least considering going with a shape that is close to that of an acoustic violin in the places where things like the shoulder and chin rest attach, though.  If you don't, then your options when shopping for a comfortable shoulder rest and etc may be very limited.
An unplugged electric is not all that loud.  Mine is at most maybe as loud as a person talking in a reasonable voice, like maybe if they were talking to someone on the phone.  Which is much quieter than an acoustic violin.
Really you want to look more at what you want than worrying about which electric violin body shape will be most quiet.  All of those will be pretty quiet if you are using the headphones.  But a couple things I suggest looking for is one where the shape of the bottom end of the instrument is similar to an acoustic, so you can use standard shoulder rests.. and it would probably be good to pick one where it has a bit of body up where the neck meets the body on an acoustic violin so you can use it to help find the higher positions in the same way an acoustic violinist/fiddler does. 
"This young wine may have a lot of tannins now, but in 5 or 10 years it is going to be spectacular, despite the fact that right now it tastes like crude oil. You know this is how it is supposed to taste at this stage of development." ~ Itzhak Perlman
August 11, 2012 - 4:41 pm
Member Since: April 22, 2012
Forum Posts: 443


Going back to the original post, about volume levels : I think a solid-bodied electric violin would be just a little louder that an unplugged electric guitar (eg a Strat). I used to own a Yamaha SV-200 and it was very quiet. Semi-hollow electrics will be a bit louder - and probably just audible to scrutty neighbours

Mr Jim 

Forum Timezone:
America/New_York
Most Users Ever Online: 231
Currently Online:
47 Guest(s)
Currently Browsing this Page:
1 Guest(s)
Members Birthdays

Upcoming
blueviolin, Abby, gruff
Top Posters:
coolpinkone: 4107
Mad_Wed: 2849
.: 2671
Fiddlestix: 2647
Oliver: 2439
DanielB: 2379
Kevin M.: 1969
cdennyb: 1813
TerryT: 1726
damfino: 1715
Member Stats:
Guest Posters: 2
Members: 11217
Moderators: 0
Admins: 3
Forum Stats:
Groups: 16
Forums: 57
Topics: 7197
Posts: 89488
Newest Members:
berylbd60, raulux3, Trumperspita, christaem16, franciscajo1, Ladynospita
Administrators: Fiddlerman: 13281, KindaScratchy: 1722, BillyG: 2411