Check out our Forum Rules. Lets keep this forum an enjoyable place to visit.
A
A
A



Topic RSS

Tuning with Fine Tuners- Advice Needed
Need some tips on tuning between lessons





(0

votes)

September 6, 2012 - 7:11 pm
Member Since: July 3, 2012
Forum Posts: 14

Offline
Hiya,
I'm looking for some advice about using the fine tuners because I just got new ones and a new tailpiece fitted so don't want to break anything. Sadly, I couldn't go to the music shop in person to ask the expert because I had to work so my brother took my violin in and I'm not seeing my teacher this week due to holiday.
I'm only two months into lessons and not confident at all about tuning my violin. For the first few weeks, I would just let it go flat rather than try to tune it because my teacher tunes it every lesson. Now that I'm using all my fingers though, I'm finding it harder to practise when the violin is flat, because I compare my sound to my CD's a lot to know my finger's in the right place and I've read the music correctly, which I find hard.
Anyway, I have an electronic tuner which makes finding the pitch easy with a scale from +10 to -10 that lights up but I'm so worried about overdoing it with the tuners. The tuner indicated I was a tiny bit flat the past two nights so I corrected it with the fine tuners but now I'm worried about turning them any further, even though I know it'll be flat again soon. How do I avoid turning the tuner too far? I've not really found the pitch too high but do I need to detune first to avoid breaking the tuner? I don't want to make the violin too flat because I find the pegs virtually impossible at the moment. I moved the G peg by accident and it ended up really flat because I wasn't firm enough at pushing it in to stop it moving.
I know the tuning won't be perfect until I can master the pegs but I'd rather get the hang of the adjusters first  and I'm not sure I'll trust myself to use the E peg for a while. It would be just like me to break the string. All I really need is to keep the violin reasonably in tune for a few days between lessons.
Thanks!

September 6, 2012 - 9:16 pm
Member Since: September 10, 2011
Forum Posts: 1969

Offline



After tuning up a few times with fine tuners you have to unscrew them and turn tthe peg until it is close.  It is easier if you loosen the string first before tightening it.  Make sure to put a little pressure in on the peg as you are tuning.
If your strings are going out of tune so fast you might need better strings.  They should calm down after a short while and hold tune.
Instead of having your teacher tune your violin, turn it yourself with him or her helping you.  You would be surprised at how well your ear works after just a short time.

September 7, 2012 - 1:44 am
Member Since: September 7, 2012
Forum Posts: 985

Offline
Wow, you seem way too fearful of making a mistake.  It sounds like you are playing a $20,000 violin with $100 strings.  Or maybe you have a setup that is so cheap you are afraid it will fall apart.  I think you need to relax a little.  Here are some things that might help:
Look at online videos showing how to tune a violin and how to change strings.
Keep a spare set of strings.  If you look around, you can buy a cheap set online, delivered for under $2.  Not saying you should go that cheap, but you can if you have to.  Ask your teacher about the strings you would buy. If you happen to break one, you can replace it yourself so you can practice until you tell your teacher what happened and he checks your work.
Study about the various parts of your instrument.  Respect it, and try to understand how it works, and get familiar with it.
You might want to keep a spare fine  tuner or a complete spare tailpiece with built-in fine tuners.  They are not real expensive.  Shop around a little.
I am trying to get you to develop some little recovery plans in case things go wrong.  Your anxiety will go away when you know there is a way out of any problem you would have from tuning your fiddle.
But really there is not that much that is likely to go wrong when you just use the fine tuners.  You have your electronic tuner to keep you from going too high and snapping a string.  You have to go way more than a semitone too high to break a string, except for maybe the E string, unless I am wrong.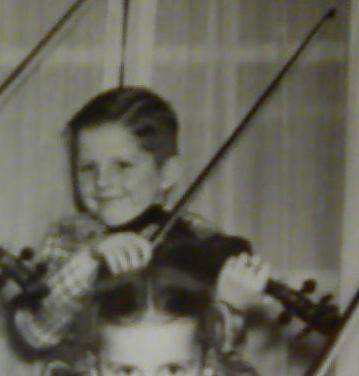 September 7, 2012 - 5:13 am
Member Since: January 21, 2012
Forum Posts: 2647
Alex, Alex, Alex... I feel for you man. I can appreciate your nervousness, but you can't leave your violin out of tune and expect to play anything or for that matter have a decent practice . Playing, "Twinkle, Twinkle Little Star" could be mistaken for "Three Blind Mice".  You said you replaced the tailpiece, I'm assuming you put one on with built in fine tuner's ?
Kevin gave some excellent advice on letting your string's stretch for a period of time and pushing in on the peg while turning them then backing off on the tuner's before using the pegs to get it back close to being in tune then tweeking it with the fine tuner's.
The only string you should really worry about breaking is the E string, being that it's so thin it's almost impossible to get it to tune with just the peg, that's the reason all violin's have a fine tuner for the E string even if there are no fine tuner's for the other three string's. Turning the peg just a "micro" twist will send the pitch reeling out of tune.
RosinedUP , made some good point's about video tutorial's on tuning and changing string's, which you will have to learn to do on your own in the very near future, like now. There are some great video's here on this site about changing string's, how to tune your violin, how to hold it, etc......
You can do it, i'm sure.  and

 while your're doing it, you can make it a fun thing to do.

Picklefish
Merritt Island, Fla
September 7, 2012 - 8:17 am
Member Since: June 25, 2012
Forum Posts: 1281

September 7, 2012 - 8:23 am
Member Since: August 27, 2012
Forum Posts: 11

Offline
Great advice here!  Definitely keep the violin in tune!!!!  The fingerboard doesn't have frets like a guitar so your reference is muscle memory and your verification is your ear.  Being out of tune will destroy progress.
If you let your instructor tune your violin every time then you won't get good at doing it yourself... I never ever rely on my instructor to tune my instrument.  She used to check it every time I went but I always tune it before I leave the house then play open double stops just to make sure nothing slipped.
I have broken one E string so far but not from tuning... I hit it really hard with the frog.  A new E string is cheap and easy to install yourself.

September 7, 2012 - 8:39 am
Member Since: May 4, 2012
Forum Posts: 2379

Offline




You are maybe worrying a bit too much about peg tuning, NoxGold175.  It is easy enough, just take your time and don't turn the peg to far at once and you should be fine.
Like most things, the more you've done it, the less you'll worry about it and the easier it gets.  Sure, it will take a few times before you are used to applying the right amount of pressure to get the peg to stay in tune without just jamming it in as tight as possible or something. 
If you are real nervous about it, ask your teacher to teach you how to tune from the pegs, change a string, etc. 
Personally, I only use the fine tuners for.. well.. fine tuning?  If the string is more than a teeny bit out, I'll use the pegs, since I usually try to keep the fine tuner fairly near to the middle of their range. 
But you want to keep the instrument in tune.  Being out of tune doesn't help you learn to play and it won't give you the best sound out of your instrument.
"This young wine may have a lot of tannins now, but in 5 or 10 years it is going to be spectacular, despite the fact that right now it tastes like crude oil. You know this is how it is supposed to taste at this stage of development." ~ Itzhak Perlman

September 7, 2012 - 6:56 pm
Member Since: September 10, 2011
Forum Posts: 1969

Offline




September 9, 2012 - 9:37 pm
Member Since: September 7, 2012
Forum Posts: 985

Offline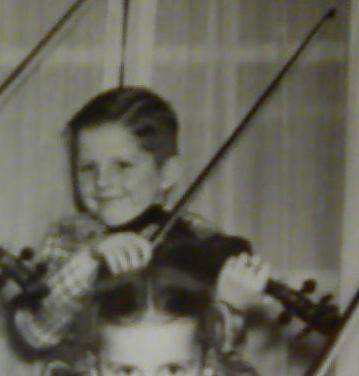 September 10, 2012 - 9:57 am
Member Since: January 21, 2012
Forum Posts: 2647
I recently snapped an E string while tuning with the violin in position. I had just changed string's from one violin to the other, in other word's I was taking the new string's off my old violin and putting them on the Chinese violin and during the process of tweeking the E string with the fine tuner it snapped and went flying over my right shoulder and landed on the carpet. I didn't find it for two week's until I saw the sun reflecting from it. I dug out an old Dominant E string and replaced it.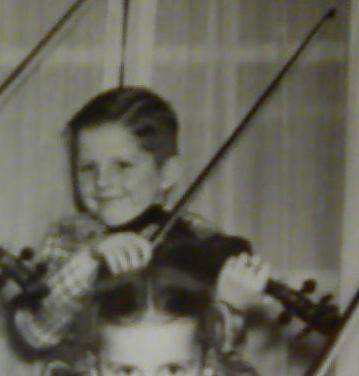 September 10, 2012 - 6:13 pm
Member Since: January 21, 2012
Forum Posts: 2647
I think i'll wait on that FM until I order another new set in a couple month's. Not being cheap but i'd be paying as much for shipping as would the cost be for a new E string.
It's been about 4 week's since my last order of Zyexs' anyway. You know, you alway's want to have nice new string's on your fiddle so you can be top

 in the orchestra.        

September 18, 2012 - 3:44 am
Member Since: September 7, 2012
Forum Posts: 985

Offline
A couple other things that can go wrong:
1) Some tuners support transposing instruments:
http://en.wikipedia.org/wiki/T.....instrument
If you get the tuner in the wrong transposition mode (for the violin, something other than C), you could be tuning to a pitch other than what you believe you are tuning to.  For example, if you got into E-flat mode, you would be playing Eb when the tuner is displaying "C".
2) Some tuners let you set A4 to something other than 440 Hz, so you could tune all the strings a little sharp or a little flat if you are not paying attention.

Forum Timezone:
America/New_York
Most Users Ever Online: 231
Currently Online: Jim Dunleavy
44 Guest(s)
Currently Browsing this Page:
1 Guest(s)
Members Birthdays

Upcoming
blueviolin, Abby, gruff
Top Posters:
coolpinkone: 4107
Mad_Wed: 2849
.: 2671
Fiddlestix: 2647
Oliver: 2439
DanielB: 2379
Kevin M.: 1969
cdennyb: 1813
TerryT: 1726
damfino: 1715
Member Stats:
Guest Posters: 2
Members: 11216
Moderators: 0
Admins: 3
Forum Stats:
Groups: 16
Forums: 57
Topics: 7197
Posts: 89488
Newest Members:
berylbd60, raulux3, Trumperspita, christaem16, franciscajo1, Ladynospita
Administrators: Fiddlerman: 13281, KindaScratchy: 1722, BillyG: 2411