Check out our Forum Rules. Lets keep this forum an enjoyable place to visit.
A
A
A



Topic RSS

If you're a "lefty"; better to learn right or left?





(0

votes)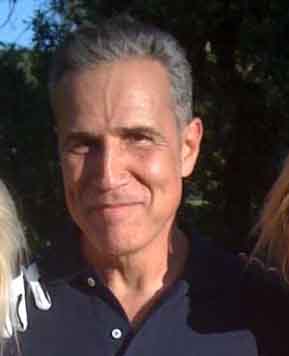 March 14, 2012 - 12:08 pm
Member Since: February 24, 2012
Forum Posts: 727

Offline

My wife has been seeing, over the past two months, how much fun I've been having learning the violin and now she's very interested in trying it.  My question is this - she's left-handed at most things, she feels much more comfortable handling the bow with her left hand, but my instructor said she might more easily overcome her discomfort bowing right-handed and have the advantage of a more dexterious left hand to finger, instead of learning to play with a left-handed violin;;; any experience as to what might be the easier way for a lefty to learn?
Thanks for your insight.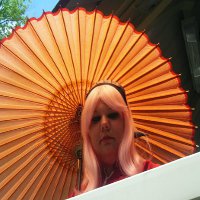 March 14, 2012 - 1:42 pm
Member Since: February 11, 2012
Forum Posts: 98
I have a standard right-handed violin and my husband is left-handed. He tried to play my violin but its uncomfortable to him. Two weeks ago I bought him a left-handed violin from the Fiddlershop.com and it works great for him. You can read his introduction to get a better understanding why he chose a left-handed violin. We have a review video on the left-handed violin. Another option is if you lucky to find a left-handed violin at a music shop to see if it more comfortable to your wife. I hope this helps in your decision.  
16 years of experience and relearning.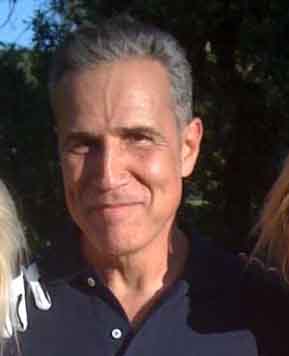 March 14, 2012 - 4:28 pm
Member Since: February 24, 2012
Forum Posts: 727

Offline

Thank you very much Nikki, I went to your husband's thread and read everyone's comments there (I searched for this topic before I posted but I didn't see any threads that addressed this issue).  It's VERY helpful to hear others' experiences/comments; it helps develop a plan/approach.
And, it's very useful to hear peoples' experiences with different products, like the CVN 300 LH.  I wonder if the broken pcs were made whole by the vendor or did you have to repair them yourself?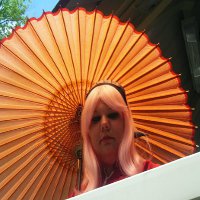 March 14, 2012 - 8:40 pm
Member Since: February 11, 2012
Forum Posts: 98
Fiddlerman contacted Cecilio and they sent us 2 new bow holders and a new "G" string. The fine tuner was pinch closed so we just took a small pocket knife and pride it back open. I just unscrewed the old bow holder in the case and put a new one in. These minor problems where probably caused by the shipping company. It took 10 business days from California to West Virginia. 
16 years of experience and relearning.

QuicheLoraine
Nashville, TN
March 16, 2012 - 12:35 am
Member Since: November 12, 2011
Forum Posts: 84

Offline
Hi Fred!
I am a lefty, but I was trained classically, and have played some 30 years on "right handed" violins. In fact, until recent years, I had no idea there were violins specifically for left handed folk.
Most lefties are highly adaptable, and more likely to be ambidextrous than righties. My left handedness has never been an issue, and I have often felt like left handed fingering is more conducive to left handedness/right brain activity (:   
I cannot imagine an orchestra set up with left-handed  and right handed violins- bows crossing paths- yikes!
I don't think your wife will have any problems with a traditional violin set up (:
Happy fiddling!

March 16, 2012 - 10:02 am
Member Since: September 10, 2011
Forum Posts: 1969

Offline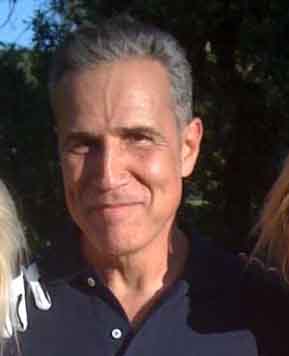 March 16, 2012 - 11:18 am
Member Since: February 24, 2012
Forum Posts: 727

Offline

Loraine - thank you so much for that advice and sharing your experience.  You are spot on in regard to [generally] lefty's propensity to be ambidextrous [she is]; the leap for her is, this will be the first instrument of any sort she will attempt and it's really not an easy instrument to learn and so naturally she is leaning to what "feels" more comfortable.  I'm really hoping our instructor can guide her into playing "right".  I will share your comments with her this morning and I know it will give her something to consider.
Kevin - lol, having her try my violin is really what caused her to prematurely develop her desire to play lefty.  But I believe you're absolutely right; we need to really take some time to adjust my chin rest and shoulder rest for HER comfort and let her just spend more time bowing it righty.
This has really been helpful; thanks so much for taking time to respond.  She will take her first lesson, using my violin, next Thu.  After she's had a couple lessons, righty, I'll follow up with an update/outcome, if only for the curiosity of those who have been so kind as to respond; but also for anyone in the future who may have the same issue.

Forum Timezone:
America/New_York
Most Users Ever Online: 231
Currently Online: yellowdresses
45 Guest(s)
Currently Browsing this Page:
1 Guest(s)
Members Birthdays

Upcoming
blueviolin, Abby
Top Posters:
coolpinkone: 4107
Mad_Wed: 2849
.: 2671
Fiddlestix: 2647
Oliver: 2439
DanielB: 2379
Kevin M.: 1969
cdennyb: 1813
TerryT: 1726
damfino: 1715
Member Stats:
Guest Posters: 2
Members: 11073
Moderators: 0
Admins: 3
Forum Stats:
Groups: 16
Forums: 57
Topics: 7196
Posts: 89475
Newest Members:
Sunshinespita, Banosspita, Elissaspita, junens16, kevinoo3, cleodm11
Administrators: Fiddlerman: 13281, KindaScratchy: 1722, BillyG: 2411