Check out our Forum Rules. Lets keep this forum an enjoyable place to visit.
A
A
A



Topic RSS

Buying an electro-acoustic violin





(0

votes)

July 11, 2013 - 6:56 am
Member Since: July 11, 2013
Forum Posts: 1

Offline
Hello, 
im new member here, im from Slovakia (so my English isnt very good

)
I am looking for a new electro-acoustic violin for my friend. She has been playing for about 10 years, we play together in a band. Here in slovakia we have no websites where i can buy this violin, so im looking for some help, which one would you recommend me. The price is about 1000-1200€.
Thank you very much!

Siarl Bychan
Terlingua, TX
July 19, 2013 - 2:05 am
Member Since: July 16, 2013
Forum Posts: 17
I also am looking to purchase the Electric Silent Violin advertised in the Fiddlerman's shop. My question is can I plug in my headphones directly into the jack on the violin or do I need to purchase an amp or some other device? I've only ever dealt with my acoustic violin at this point so this is new to me. I know on the video demo that Fiddlerman did that he utilized some sort of effects box on the floor with various effects he kept tapping with his foot. I just want to be able to play it once I receive it. I would like to purchase the other equipment at the same time. Thanks.

July 19, 2013 - 7:40 pm
Member Since: November 4, 2012
Forum Posts: 96
I've had the Realist RV5 for about 9 months now (bought it from fiddlershop.com).  I loved it from the first time I tried it and love it more each time I play it.  As I improve, I just grow into it's capabilities.
I play it almost exclusively acoustically.  I've messed around with it on an amp and effects pedal but never seem to have the time to explore the electric side of things very much.
After I'd had the realist for a few months and went back and tried my old Knilling Bucharest... I thought maybe something had broken in the Bucharest.  The difference in tone was shocking!  I even went and had the old instrument checked by a luthier.
FYI, if you do get and electric-acoustic don't make the mistake I did and get an electric guitar amp.  A PA or an amp designed specifically for acoustic instruments will be much more satisfying (IMHO).
jor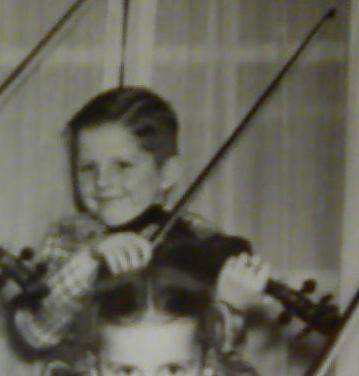 July 20, 2013 - 1:41 am
Member Since: January 21, 2012
Forum Posts: 2647
@ Siarl Bychan:,,, I don't think your question has been answered yet.
Here is a short video that may help with your headphone question.
I hope this helps.
Ken.

Helvetika
The Paris of the Prairies Saskatoon SK Canada
July 20, 2013 - 1:55 pm
Member Since: February 2, 2013
Forum Posts: 88

Offline



Hey I have the same electric as the video..actually I had to go and check to see if mine was an 'active' or passive, as I was not aware.  No battery, so must be a 'passive'.  I really have not been playing it at all, I do find it heavier and have an old shoulder injury, so I have to build up to holding it for longer.  This was a spur of the moment purchase, but such a bargain I could not turn down.
I know 'get' those people who collect instruments...my cousin has about a million guitars...my thoughts these days are, well if I do without such and such, I can put this $ towards a better fiddle....
Thanks for posting this video, Ken and for the good info, Joe.  Good to know about the amp!
Helvetika (Cindy)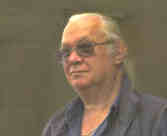 Ferret
Byron Bay Australia
July 21, 2013 - 9:00 am
Member Since: April 22, 2012
Forum Posts: 1575




@Fiddlerman FM's suggested instrument looks to be a very good option. 
The great thing about having an acoustic / electric violin, rather than an electric 'only' is, if there is no electricity, you still have a violin that works 


Seen it all. Done it all. Can't remember most of

..... What was I saying????


Siarl Bychan
Terlingua, TX
July 21, 2013 - 9:49 pm
Member Since: July 16, 2013
Forum Posts: 17
I agree that an acoustic is wonderful to have when or if the power goes out and I do have an acoustic fiddle that is just dandy. Most of the reason that I want to play a silent fiddle lies with me. My other half does not mind it at all. I could practice at 1 am and it would be fine. But I still am able to concentrate more when my mind isn't wondering if the 100th time I've played this tune is getting on their nerves. And thank you for the information regarding the passive versus active fiddle. Very informative!!!

Forum Timezone:
America/New_York
Most Users Ever Online:
231
Currently Online:
Gordon Shumway
87
Guest(s)
Currently Browsing this Page:
1
Guest(s)
Members Birthdays

Upcoming
HP, UtahRoadbase, Briant, wendym, ElisaDalViolin, Faith, Raven
Top Posters:
Mad_Wed: 2849
Barry: 2673
Fiddlestix: 2647
Oliver: 2439
DanielB: 2379
Kevin M.: 1969
damfino: 1913
cdennyb: 1814
TerryT: 1726
Ferret: 1575
Member Stats:
Guest Posters: 2
Members: 21811
Moderators: 0
Admins: 8
Forum Stats:
Groups: 16
Forums: 58
Topics: 7798
Posts: 97475
redswitches, feliciasz16, phyllisop4, Annetteaderfory, Michaelnem, rjcvfchuryic
Administrators:
Fiddlerman: 14344, KindaScratchy: 1733, coolpinkone: 4168, BillyG: 2880, MrsFiddlerman: 1, Jimmie Bjorling: 0, SimplePressHelp: 0, peopleshost: 0
©
Simple:Press
—