Check out our Forum Rules. Lets keep this forum an enjoyable place to visit.
A
A
A



Topic RSS

E String Confusion
Wound or Steel?





(0

votes)

May 16, 2013 - 12:04 pm
Member Since: October 29, 2012
Forum Posts: 1

Offline
So I'm currently in the process of buying a new set of strings for my violin and I didn't realize the abundance of options there are...When I finally though I had it narrowed down to the ones I wanted, I found out yet another option of either a wound e string or a steel e string....Could anyone tell me the difference between one or the other?
Thanks!
Amanda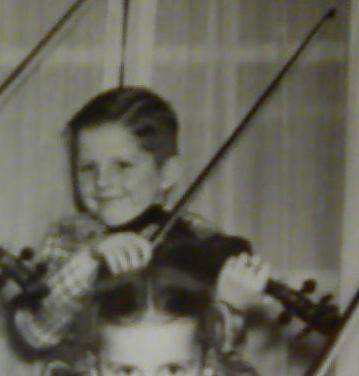 May 16, 2013 - 1:39 pm
Member Since: January 21, 2012
Forum Posts: 2647
Hi, Amanda and welcome to the forum.
You're right about the many different kind's of string's on the market. Personally I use "Zyex" string's by "D'Addario. They give a nice warm sound on my violin's but you must remember, all instrument's are different, some violin's like other type's and brand's of string's.
As far as the E string goes, I recently bought a new set of "Zyex" and also bought seperately, the "Kaplan" gold plated E string, from "D'Addario" and I really like it alot. It's a solid steel gold plated E string.
Here is the link for that particular E string.
Fiddlerman edit
I'm sure you will make your own decision on your purchase, it's just a suggestion.
Good luck.
Ken.
May 16, 2013 - 5:02 pm
Member Since: April 22, 2012
Forum Posts: 448


Hi Amanda,
The Obligato gold E is also worth considering.
Mr Jim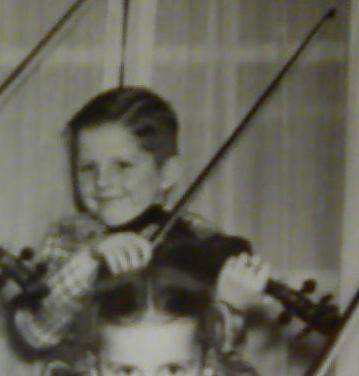 May 17, 2013 - 1:59 am
Member Since: January 21, 2012
Forum Posts: 2647
Fiddlerman said
Sorry Ken,

I don't like advertising for Southwest Strings
@ Pierre, I copied the link from Fiddlershop.com for the Kaplan Gold. What you put up there is exactly what I copied and pasted, so I don't know what happened.
Do you "honestly" think I would send anyone to another place to buy anything, I think you know me better than that. It bother's me to see / hear of member's getting anything anywhere other than Fiddlershop. 


May 22, 2013 - 12:02 am
Member Since: May 4, 2012
Forum Posts: 2379

Offline




@Amanda: I've played with both wound and plain steel E strings.  A wound E string sounds more similar to the wound A, D, and G, and is a little mellower sounding than plain steel E strings I've used. 
Personally, I like it.  But it probably doesn't have as much "sting" on the high end as some folks would be used to on the E string of a violin, since most people seem to use either plain or plated steel for the E. 
Volume is good (if anything, the wound E seems slightly louder than an unwound one to me), the one I'm using has held up well, and I personally don't think it has gone "dead" as much as plain/unwound E strings seem to within a month or two.  But it does sound slightly mellower and has a timbre more like the other three strings.  Some folks would like that, some wouldn't.  I kind of like it on the acoustic.  It probably wouldn't be what a symphony soloist would want, since it might not cut through the sound of other instruments as well, but that is a guess on my part.
Not to say that I dislike plain steel either, though.  My electric is currently strung with A plain A as well as the E, and I like how that works with that instrument.
The actual difference is kind of hard to describe, but if you can think of the wound strings as having sort of an "alto" timbre or quality to their sound and unwound strings as being maybe a bit more "soprano" timbre, that's how I hear it.
But a lot is going to depend on the individual instrument and player with anything like this.  I don't think either option is actually a bad choice and they can both give pretty even volume and one isn't harder to play than the other that I have noticed. 
I think it comes down to a matter of personal taste.
"This young wine may have a lot of tannins now, but in 5 or 10 years it is going to be spectacular, despite the fact that right now it tastes like crude oil. You know this is how it is supposed to taste at this stage of development." ~ Itzhak Perlman

Forum Timezone:
America/New_York
Most Users Ever Online:
424
Currently Online:
Jim Dunleavy
90
Guest(s)
Currently Browsing this Page:
1
Guest(s)
Members Birthdays

Upcoming
vibaviattigala, zpilot, Rafael Gonzales, NiloiV, jose6ph
Top Posters:
Mad_Wed: 2849
Barry: 2673
Fiddlestix: 2647
Oliver: 2439
DanielB: 2379
Kevin M.: 1969
damfino: 1933
cdennyb: 1814
TerryT: 1726
Ferret: 1575
Member Stats:
Guest Posters: 3
Members: 26233
Moderators: 0
Admins: 8
Forum Stats:
Groups: 16
Forums: 58
Topics: 7981
Posts: 99517
InessaHed, JustinWEK, ezvzxbzzaih, donnacg3, Jordanfrove, jacquelinefa16
Administrators:
Fiddlerman: 14607, KindaScratchy: 1737, coolpinkone: 4169, BillyG: 2964, MrsFiddlerman: 1, Jimmie Bjorling: 0, SimplePressHelp: 0, peopleshost: 0
©
Simple:Press
—