A
A
A



Topic RSS

the joys & woes of plugging in
a wired life





(0

votes)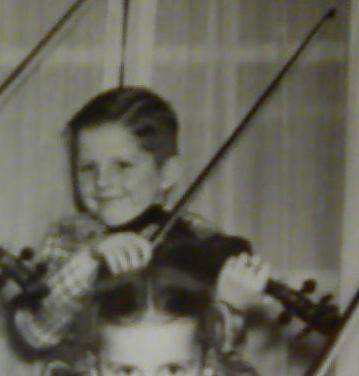 July 13, 2014 - 8:29 am
Member Since: January 21, 2012
Forum Posts: 2647

July 13, 2014 - 8:50 am
Member Since: March 15, 2014
Forum Posts: 244

Offline


You could try a wireless like this
With violins there is no fretting over the music.

July 13, 2014 - 10:05 am
Member Since: May 4, 2012
Forum Posts: 2379

Offline




I don't know of any help for the "on the leash" effect, Barry.  Any time you're dragging a cable around, it tends to get caught on stuff.  Running it back over your shoulder isn't too bad, for at least getting it to move around less on the instrument as you play.  It won't keep you from doing things like pulling the amp over, though.
What can help a bit is getting a coiled patch cord and an adapter so you can plug the cable from your pickup into it to go to the amp. Hang the straight cord from the pickup off a clip on your belt loop so you can use the coiled cord between your belt loop and the amp.  That way you at least get less problems from dragging the cord around and having it hang up on stuff on the floor. 
Wireless, as OldOgre already suggested, is one of the more primo solutions.
With the pickup moving around a bit on the instrument, that has some easier things you can try.  You can try padding the clip by gluing a little bit of craft foam or leather where it clamps onto the instrument, if you really want to clip it to the f-hole.  
But it is a piezo pickup, and piezos don't need to be clipped right where the sound comes out to work well, since they work by vibration rather than sound waves in the air like a microphone works.  So you could try clipping it to other parts of the fiddle where it maybe wouldn't move as much.  Tailpiece, chinrest, even the scroll if the clip opens wide enough.  A side of the pegbox, maybe.
I never used a cherub, but I did use a kinda similar clip on pickup for acoustic guitar years ago.  One time I clipped the dang thing to the headstock of the guitar, just to get it out of the way for a minute while I was doing something.  Surprisingly, it sounded much better up there than down on the soundhole.
Like the little stick-on piezo Pierre sells, you want to experiment a bit with trying it in different places to see where it sounds best and moves around the least.  The most obvious place may not be the best for sound.  Experiment a bit.
"This young wine may have a lot of tannins now, but in 5 or 10 years it is going to be spectacular, despite the fact that right now it tastes like crude oil. You know this is how it is supposed to taste at this stage of development." ~ Itzhak Perlman

Forum Timezone:
America/New_York
Most Users Ever Online:
696
Currently Online:
Retired
Currently Browsing this Page:
1
Guest(s)
Members Birthdays

Upcoming
dionysia, ADK-Mark, RossTiger, Rattus Norvegicus, Nokturne, Skottish, Jacen_C, HotHands, KarenSquared, RealCeeJay, spirryn, Leesajohnson, Ilona
Top Posters:
ELCBK: 5323
Mad_Wed: 2849
ABitRusty: 2788
Barry: 2680
Fiddlestix: 2647
Oliver: 2439
DanielB: 2379
Gordon Shumway: 2138
damfino: 2060
Kevin M.: 1973
Member Stats:
Guest Posters: 3
Members: 31137
Moderators: 0
Admins: 7
Forum Stats:
Groups: 16
Forums: 79
Topics: 9998
Posts: 125800
Administrators:
Fiddlerman: 16118, KindaScratchy: 1760, coolpinkone: 4180, BillyG: 3741, MrsFiddlerman: 2, Jimmie Bjorling: 0, Mouse: 4243
©
Simple:Press
—