Check out our Forum Rules. Lets keep this forum an enjoyable place to visit.
A
A
A



Topic RSS

The Slipper Shoulder Rest





(0

votes)
Ginnysg
Southern California
July 29, 2013 - 1:50 am
Member Since: May 13, 2013
Forum Posts: 256

Offline

I've been trying to find a good shoulder rest.  The one that 'came' with my violin never felt right, I tried not using a shoulder rest, but then my violin wanted to slip and slide.  So I went to my local music store and tried the few different types they had, but nothing seemed to fit right.  A customer suggested I get one called the Slipper. 
I looked it up on line, sounds like it will be really nice – and yay, Fiddlershop carries them!  I just wanted to know, before I buy it, if any of you use the Slipper, and what you think of it?
"Music expresses that which cannot be put into words and that which cannot remain silent"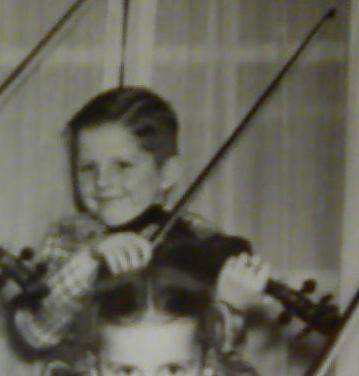 July 29, 2013 - 2:21 am
Member Since: January 21, 2012
Forum Posts: 2647
Hi, Ginnyg;,, the inventor and manufacturer of the Slipper happens to be a very respected member of the Fiddlerman forum.
Fred / ftufc, created the Slipper while trying to find a more comfortable shoulder rest for himself.
All reports are that the Slipper is a very comfortable shoulder rest and a few of the member's here use it.
Ken.

coolpinkone
California, the place of my heart
July 29, 2013 - 9:05 am
Member Since: January 11, 2012
Forum Posts: 4168







July 29, 2013 - 9:47 am
Member Since: September 10, 2011
Forum Posts: 1969

Offline




July 29, 2013 - 10:12 am
Member Since: June 13, 2012
Forum Posts: 160

Offline
I bought The Slipper from Fred a year or so ago. I couldn't even play the violin without it so it's been an invaluable tool for me. I only heard about it from Fred via this website, I had no idea that it has gotten so popular. I'm glad it has. My local shop has never heard of it, but I do live in FL and I think Fred is in CA. You shouldn't even been questioning getting it. If you have the money, buy it. You literally will never use another shoulder rest again. Fortunately I only wasted money on 2 others before I found this one. It could have been a lot worse. 

July 29, 2013 - 10:31 am
Member Since: June 13, 2012
Forum Posts: 160

Offline
I just looked on his website and he has a new product called the "Artist" for viola's. It looks amazing. I'm glad he is still selling them. Hopefully he always will be. He has testimonials from some top people in the field too. There is even a quote from me on his website!!! I'm 6th from the bottom lol! I think I must've bought it shortly after he created it. I literally could not be playing this instrument without it, so I will never stop singing praises for Fred and his son. 
July 29, 2013 - 10:45 am
Member Since: January 25, 2012
Forum Posts: 666

Offline


coolpinkone
California, the place of my heart
July 30, 2013 - 12:51 am
Member Since: January 11, 2012
Forum Posts: 4168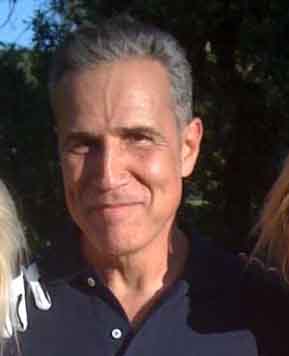 July 31, 2013 - 2:29 am
Member Since: February 24, 2012
Forum Posts: 727

Offline

WOW, what a treat to read!  Thank you all so much for your comments.  Diane mentioned to me that there were some very nice comments being made that I should see.
I feel so badly that I haven't been on the Forum in so stinkin long I forgot my log-in info.  I hope all has been well here in FM Land.  It's just been a REALLY busy past 6 months; between, work, travel, work, kids, and work!  I miss the camaraderie here; it's been tooooooo long. 
Ken, Kevin, Matt!!!  I miss hearing from you guys!  Hope you're all well.  And Matt, thank you sooooooo much for your wonderful comments, it warms my heart.  And yes, you were on the very front end of this little adventure!
D, I NEED a beret!!!!! Haaaaa!  You know, for my world tour, lmao.
I've been keeping tabs on Diane, Pierre, and Toni off-line.  Pierre, I posted your link on our Facebook page.  And I'd invite everyone here to "Like" us on Facebook so that you can keep up on what we're doing and especially on our Free Give Aways at  https://www.facebook.com/pages/The-Slipper-TM/166832960114374 (I never know if these links work, but on fb we're 'The Slipper TM'.  And as Matt mentioned Ginny, you can hear what people who've tried the various Slipper models think of them at our fb page and at http://www.theslipperrest.com/.....timonials/
Holy crap, I've just made 4 or 5 blatant plugs in this one post,,,, so sorry, but someone might find the links useful, lol.
Despite the recent rigorous schedule, I'm still finding about 3 - 4 hours/wk to practice/play.  I've been spending most of my time learning how to jam and improvise.  I'm now into this fiddle thing 17 months, and have learned just enough to be really annoying, and jamming/improvising is the real reason I started this in the first place.  So I've been plugging my NXT and ipod into my Yamaha THR10 and working at developing several skills; picking out the root note, figuring out what key the song is in, playing chords within that key, and trying to be creative with my bad self.  I've been playing along to a lot of Joe Bonamassa, The Black Keys, and the Bluegrass classics.  I've really been having a freakin blast!
Well, it's late, on a school night, I'd better hit it.  Please, check out The Slipper TM at Fiddlershop; visit our Facebook page (we need all the "Likes" we can get); enter the drawings; and if you have specific questions, you can always email me at theslipperrest@yahoo.com
And seriously, thank you all for your support, you know I appreciate it.  I hope you guys are well and fiddlin your asses off!
Fred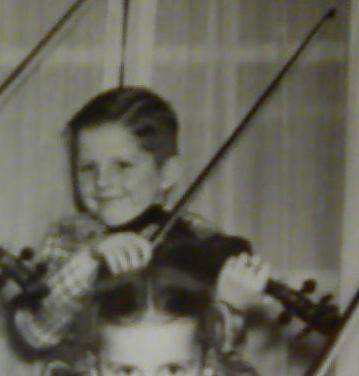 July 31, 2013 - 7:50 am
Member Since: January 21, 2012
Forum Posts: 2647

July 31, 2013 - 10:14 am
Member Since: June 13, 2012
Forum Posts: 160

Offline
@ftufc Glad to hear you are getting better with your playing. I too am finally making some headway now that I finished grad school. I figure by the time St. Patty's day comes around I'll be able to play a dozen Irish jigs off the top of my head. Glad you are doing well. I don't use FB so I won't see you there. Keep in touch though!

-Matt

July 31, 2013 - 10:36 am
Member Since: September 10, 2011
Forum Posts: 1969

Offline




Mad_Wed
Russia, Tatarstan rep. Kazan city
August 2, 2013 - 5:24 pm
Member Since: October 7, 2011
Forum Posts: 2849

Offline





TerryT
Coleshill, Warwickshire
September 10, 2013 - 4:15 pm
Member Since: December 15, 2011
Forum Posts: 1726


oi @ftufc!
put down Facebook and get your nutt on here!
(look who's talking! I do come for a look regularly, but logging on and commenting isnt so easy on my iphone.)
good to see the other regulars here and a load of new faces too, so good to read everyones comments.
opps! does this count as a thread double hijack?
I am amazed at how old people of my age are.....

Forum Timezone:
America/New_York
Most Users Ever Online: 231
Currently Online: MoonShadows
60 Guest(s)
Currently Browsing this Page:
1 Guest(s)
Members Birthdays

Upcoming
Sofia Leo, TKDennis, FiddleDetroit, CookiesViolin, Stephen, Bobby, Dorque, Elaisa, Michael Browder, EBurrell, Gordon Shumway, ViolinD, dougga
Top Posters:
Mad_Wed: 2849
Barry: 2673
Fiddlestix: 2647
Oliver: 2439
DanielB: 2379
Kevin M.: 1969
damfino: 1906
cdennyb: 1814
TerryT: 1726
Ferret: 1575
Member Stats:
Guest Posters: 2
Members: 19780
Moderators: 0
Admins: 7
Forum Stats:
Groups: 16
Forums: 58
Topics: 7673
Posts: 96063
Newest Members:
gaylefy69, ericabh60, nadyachuryic, yolandayl69, Cornychuryic, kristinath60
Administrators: Fiddlerman: 14138, KindaScratchy: 1732, coolpinkone: 4168, BillyG: 2782, MrsFiddlerman: 0, Jimmie Bjorling: 0, SimplePressHelp: 0