Check out our Forum Rules. Lets keep this forum an enjoyable place to visit.
A
A
A



Topic RSS

open vs 4th finger
knowing which to play





(0

votes)

March 15, 2014 - 7:18 am
Member Since: September 21, 2013
Forum Posts: 489

Offline


Hey guys,
I'm pretty sure that this topic has come up before. I remember reading a few posts about it but i can't seem to find them. So i'm finally getting into my books where its asking the use of 4th finger instead of just open string notes. I've noticed a lot of pieces never tell when to use the open string vs the 4th finger. i know a lot of people say they choose which one to use for the sound of the piece because the open string can stand out, but is there really a wrong way?
i've noticed that with some combinations its easier to play 4th finger and others its easier to play open strings. Granted i'm just learning how to do some decent string changes, well simple ones like going from A on D string to B on the A string, as well as really using that 4th finger so i'm not the best at it.  is there a good way to learn when to choose or is it kind of a by ear or feel kinda thing? 
hope thats not to complicated of an explanation. lol. Thanks for all the help!
Lead me, Follow me, or get out of my way!
             ~General George S. Patton

March 15, 2014 - 10:42 am
Member Since: December 25, 2013
Forum Posts: 878

Offline


I am just now well past few weeks have been starting to use my pinkie at the suggestion of my Teach.  As hard as it was to start using my pinkie I now see how it makes a few pieces so much easier to play.
When I see a note that can be played using the pinkie in the middle of a group of notes on the one string and when speed is an issue, not having to change strings is an advantage.
Teach at my first lesson said playing the violin very much uses the conservation of energy.
Violinist start date -  May 2013  
Fiddler start date - May 2014
FIDDLE- Gift from a dear friend. A 1930-40 german copy, of a french copy of a Stradivarius.  BOW - $50 carbon fiber. Strings - Dominants with E Pirastro Gold string.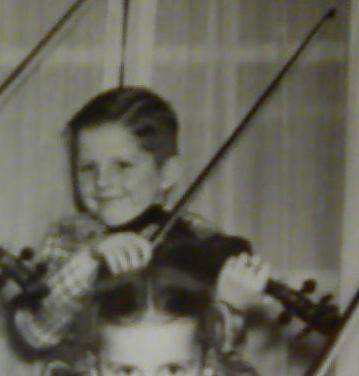 March 15, 2014 - 1:26 pm
Member Since: January 21, 2012
Forum Posts: 2647
I totally agree that using the pinky is easier in some respect's as opposed to open and certain string crossings. However using the open string will definitely let you know if you are playing in tune or not. I've found this out several time's. I think i'm in tune with a song until I hit an open string for the next note and found that I have played myself out of tune up to that point then have to go back and fix several note's. The ear can be deceiving.

March 15, 2014 - 4:38 pm
Member Since: September 7, 2012
Forum Posts: 985

Offline
Here's my idea for bringing the pinky into use after neglecting to learn to use it.
I went about a year and a half without using the pinky much.  I'm using it a lot more now and getting more comfortable with it.  I play mostly by ear, so my goal is not only to be able to use it, but to know (without thinking much) when to use it.
I felt bad trying to switch over, because it was harder, and not being in the habit of using the pinky, it usually felt awkward and didn't sound good.
I finally developed a strategy to start using the pinky not on tunes that I already knew but on scales and a some designated new tunes.  That way I didn't upset my repertoire.  The expectation is to eventually work it into all my tunes as appropriate.
And it has paid off.  Not rarely I'm surprised to find myself using my pinky without planning to do so.

March 15, 2014 - 6:26 pm
Member Since: August 27, 2011
Forum Posts: 178
I used to have trouble knowing when to use 4th finger too. After a while you just start to know when to use an open string or 4th finger, though.
Sometimes it can be easier to use one or the other in a series of notes, like you said. Just pick which one is easier for you in that situation. I don't think there's a right or wrong. 

If it's a long note, 4th finger is usually a good idea because then you can vibrato. It can depend on the style of the music too, though. Open strings are more common in fiddle music, open strings are rare in classical music.
Experiment with 4th finger and open strings when practicing. Figure out which one is easier/sounds better for you and go from there.


March 16, 2014 - 12:16 am
Member Since: September 21, 2013
Forum Posts: 489

Offline


Thanks everyone for your helpful tips! I will definitely experiment a bit with the songs I'm learning and see if i can figure them out, worse comes to worse i'll take Fiddlerman's advice and post the sheet music to get some help! 
Lead me, Follow me, or get out of my way!
             ~General George S. Patton

March 16, 2014 - 8:09 pm
Member Since: January 19, 2014
Forum Posts: 973

Offline
I don't know much about the fiddle, but ...
If you look closely at these two videos of master violinists you'll see two different approaches to the same piece of music, one that uses the open string and one (that to the best of my ability to see) does not. The example is the first six violin notes from the theme of Shindler's List and the first six notes are A on the G string, then A on the D string followed by two slurred A (on the D string) to D notes. It is the choice between those D (one D open, the other not) notes that is relevant to your question.  Which one you play is, as my grandson's viola teacher would say, a matter of personal artistic interpretation. Simply, whichever one you choose is the right one to play, but you need to be able to play either.  Anyway here are the videos, so that you can hear the subtle difference it makes. Both ways sound good to me.
First, Itzhak Perlman who plays the string open:
Next, Fiddlerman, who I think plays at least one of the two D's on the G string.
A positive attitude may not solve all your problems, but it will annoy enough people to make it worth the effort. ~Herm Albright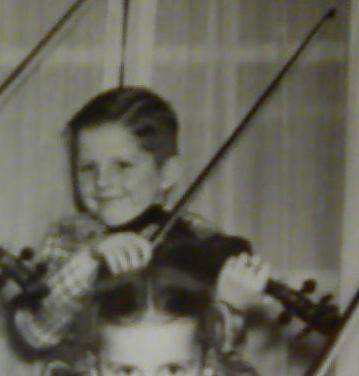 March 16, 2014 - 9:21 pm
Member Since: January 21, 2012
Forum Posts: 2647

May 1, 2014 - 2:56 pm
Member Since: June 23, 2013
Forum Posts: 18

Offline
I've also heard that when you'll be crossing strings it's easier to use an opened string if going up. If you'll be going back down then fourth finger, at least at the beginning this is something that I had also neglected after awhile and this isn't a hard day rule just a trick to make it a bit easier to incorporate into your playing.

Forum Timezone:
America/New_York
Most Users Ever Online: 231
Currently Online:
55 Guest(s)
Currently Browsing this Page:
1 Guest(s)
Members Birthdays

Upcoming
Shell, Squiryl, Schaick, GlassTownCur, mcassidy2004, MyMing, CarolineNH, JamesRSmithJr, SethroTull86
Top Posters:
Mad_Wed: 2849
Barry: 2673
Fiddlestix: 2647
Oliver: 2439
DanielB: 2379
Kevin M.: 1969
damfino: 1907
cdennyb: 1814
TerryT: 1726
Ferret: 1575
Member Stats:
Guest Posters: 2
Members: 20548
Moderators: 0
Admins: 8
Forum Stats:
Groups: 16
Forums: 58
Topics: 7728
Posts: 96607
Newest Members:
summercf2, rosariokl11, bennieAport, brigittezc11, Gtorane, allisonkj1
Administrators: Fiddlerman: 14222, KindaScratchy: 1732, coolpinkone: 4168, BillyG: 2827, MrsFiddlerman: 1, Jimmie Bjorling: 0, SimplePressHelp: 0, peopleshost: 0