Check out our Forum Rules. Lets keep this forum an enjoyable place to visit.
A
A
A



Topic RSS

Playing with E.T.
Attempting to learn with essential tremors





(0

votes)

March 1, 2014 - 7:13 pm
Member Since: February 26, 2014
Forum Posts: 9

Offline
Just started (attempting) to learn to play the violin. Been reading through some of the topics/posts, and this soundss like a collection of helpful people. So here goes!
At the present, I have a great deal of bow bounce and/or vibrato (built-in, lol) due to my condition called "essential tremors". Does anyone have any helpful advice? It is almost discouraging!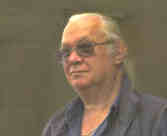 Ferret
Byron Bay Australia
March 2, 2014 - 4:28 pm
Member Since: April 22, 2012
Forum Posts: 1575



@canman763 
Hi Bill
I'm afraid I had to do a bit of research to understand exactly what ET was. Am better educated now

Just a couple of questions if you don't mind. How severe is your ET, and is it progressive? Are the meds working for you? Are you taking beta blockers or the like?
And finally, could you possibly post a video of your playing? It would be a great help in   finding a solution to the problem.
We'll do what we can to help mate.
John
Seen it all. Done it all. Can't remember most of

..... What was I saying????


March 2, 2014 - 5:00 pm
Member Since: February 26, 2014
Forum Posts: 9

Offline
Ferret: 
Appreciate the 'get-back'. To answer your questions, (1) yes, they are pretty severe (any of my drinks, i.e., coffee, coke, etc) must be only half full or I shake them out (2) I would consider them progressive as they are worse than they were when they first became an issue (about 25 year ago) (3) I was taking beta blockers (Propananol [or however you spell it]) but the dosage, maximum, started slowing my heart-rate down to a problematic level, so I came off it. I am presently not taking anything. My understanding is, the remaining solution would be surgery on some part of the brain and I'm too old to put out that kind of money!
If necessary, I will continue, give it my best shot, and enjoy it to the fullest. I am still in hopes that someone who plays, with tremors - or even Parkinsons - will read and offer some suggestions.
BTW, one major issue iis holding the bow the "proper" way. You might say I have to hold it with a death grip (pinkie behind frog) in order to maintain some degree of control.
Again, thanks for the response, and any offered help. Will try to get somekind of video soon.

Mad_Wed
Russia, Tatarstan rep. Kazan city
March 3, 2014 - 5:52 pm
Member Since: October 7, 2011
Forum Posts: 2849

Offline





March 3, 2014 - 8:22 pm
Member Since: May 12, 2013
Forum Posts: 197




I don't know if this is helpful or not, but for this professional violinist with ET he had Mayo Clinic implant stimlators so he could keep playing.
"Make every note beautiful", Ivan Galamian
"To play a wrong note is INSIGNIFICANT; To play without PASSION is INEXCUSABLE!" , Ludvig Van Beethovan
"It ain't rocket surgery"

March 3, 2014 - 8:32 pm
Member Since: February 26, 2014
Forum Posts: 9

Offline

March 3, 2014 - 10:05 pm
Member Since: February 26, 2014
Forum Posts: 9

Offline
gwscheer:
Thanks for the video. I had googled this story after I started ( a week ago) and to be honest, I don't see the price of the surgery worth the years I have remaining. If I were younger, maybe. I will be satisfied to make a reasonable sound (not even close to professional). I'm hoping , with time and practice, I won't sound like a cat fight.

March 4, 2014 - 9:40 pm
Member Since: September 21, 2013
Forum Posts: 489

Offline


@canman763 
Well i wanted to say welcome to the site, i don't believe i said so earlier. it is definitally a wonderful thing your trying to achieve. I don't know anyone with ET to help you along but maybe playing will help with the tremors as well. music has an amazing way of healing.
Any who, I'd agree with Mad_Wed that the more you are able to relax over all the better and more smoothly you'll be able to play so long as you can hold on to everything. I find once i start to tense my hands, my whole body tenses and its a down hill practice for me from there. It took me a bit to get out of the cat fight/ screaming banshee stage but with practice and patience its worth it. Using scales to help learn the finger positions helps a lot and playing with the tone of the note. I know FM has drones on his site that helped me a lot! Best of luck. Hope to hear more from you soon! 
heres a link to the drones:   https://fiddlerman.com/fiddle-learning-tools/drones-for-intonation-practice/
Lead me, Follow me, or get out of my way!
             ~General George S. Patton

March 5, 2014 - 9:59 pm
Member Since: February 26, 2014
Forum Posts: 9

Offline
@RockingLR33 
Appreciate the reply. I am about to think E.T. fiddlers are few and far between. lol
The scales are a great help on learning finger position and intonation. But I guess I am a little impatient - I want to be playing something! It seems impossible when one hand is shaking the violin and the other one is playing 'Chopsticks' with the bow! I guess one of my hangups is the 'shakes'.
I was working on a piece today ( had to go to Muscore and write the melody), and when I finished practice my wife said, "That sounded sorta like "The Old Rugged Cross". WOW!  Knocked my socks off - it being recognizable with all the squeaks and stutters. But she's 100% supportive!
Relaxing is going to be a challenge for me, but I'm going to stick it out and overcome it. I realize it is going to take some time (maybe more than usual).

March 5, 2014 - 10:13 pm
Member Since: September 21, 2013
Forum Posts: 489

Offline


I hear ya with scales being boring! i don't know if your using any type of method book to learn, but i know i use mostly the Essential Elements 2000 and its been awesome for helping with my bordum because i just flip the page and start on something a little more difficult and work on it a bit then go back to what i was bored with and it helps me continue learning and getting better. i'm an easily bored person so i definitely understand that! Patience is definitely key to learning. lord knows there are times i just want to call it quits after a bad practice but after a day or so i'm chomping at the bit to get back to it!
And i wouldn't doubt there are players with ET few and far between. its a daunting thing to learn especially if its harder to control then normal. way to go for the challenge! 😀 
Lead me, Follow me, or get out of my way!
             ~General George S. Patton

March 5, 2014 - 10:46 pm
Member Since: January 14, 2013
Forum Posts: 888

Offline


March 7, 2014 - 9:35 pm
Member Since: February 26, 2014
Forum Posts: 9

Offline
Thanks for all the encouragement, y'all. I realized that in order to play violin I had better get a grip on my scales. (I'm not playing 3-chord progressions like on guitar. lol) 
I am not, at the present, using any kind of 'teach yourself' manual; I'm basically winging it (using my limited musical knowledge and 'play-by-ear'). 
Again, thanks, everyone. I was hoping to post a 'two-week' vid, but it still needs work. Maybe in a week or so.

Forum Timezone:
America/New_York
Most Users Ever Online: 231
Currently Online: steveduf, Shane "Chicken" Wang
51 Guest(s)
Currently Browsing this Page:
1 Guest(s)
Members Birthdays

Upcoming
Sofia Leo, TKDennis, Ms-G, FiddleDetroit, CookiesViolin, Bobby, Elaisa, Michael Browder, EBurrell, Gordon Shumway, ViolinD, dougga, MoonShadows
Top Posters:
Mad_Wed: 2849
Barry: 2673
Fiddlestix: 2647
Oliver: 2439
DanielB: 2379
Kevin M.: 1969
damfino: 1903
cdennyb: 1814
TerryT: 1726
Ferret: 1575
Member Stats:
Guest Posters: 2
Members: 19578
Moderators: 0
Admins: 7
Forum Stats:
Groups: 16
Forums: 58
Topics: 7667
Posts: 95992
Newest Members:
GrswgdePremi, AwofkonPremi, QbnzaqdPremi, reneqx16, GrdrmowPremi, QpxpukiPremi
Administrators: Fiddlerman: 14138, KindaScratchy: 1732, coolpinkone: 4168, BillyG: 2775, MrsFiddlerman: 0, Jimmie Bjorling: 0, SimplePressHelp: 0