Welcome to our forum. A Message To Our New and Prospective Members . Check out our Forum Rules. Lets keep this forum an enjoyable place to visit.
Private Messages Not Working
The developers of "Simple Press" are aware of the issue with PM's and are working on it. Sorry for the inconvenience.
A
A
A



Topic RSS

Related Topics

Question about vibrato





(0

votes)

October 22, 2012 - 9:00 pm
Member Since: October 22, 2012
Forum Posts: 1

Offline
I've been playing for 3 years now and I'm moving on to learning vibrato and this is where I'm having troubles. What are the correct ways to do it and I don't mean as in arm,wrist or finger vibrato. I've watched many professionals and I noticed the movement of the finger varies from person to person. Some people 'roll' their fingers. Like basically their finger rolls from one side of the nail to the other and the finger stands nice and tall with an arc then some people do the finger 'bending' where the first joint of the finger bends up and down to make the sound. I hope I described it clear enough for you to understand. Is the 'rolling' correct? That's how my first teacher taught me but my second teacher is saying that's wrong and now I'm confused. I do see more people doing the 'bending' one but still. If I see a professional using other methods I just assume they're doing it properly.

Mad_Wed
Russia, Tatarstan rep. Kazan city
October 23, 2012 - 11:58 am
Member Since: October 7, 2011
Forum Posts: 2849

Offline

October 23, 2012 - 4:43 pm
Member Since: October 11, 2012
Forum Posts: 404
"Everyone" plays different. I don't think that is something wrong or right when it comes to vibrato. I don't think I ever have seen two people play exactly alike, in every single thing. If you can produce the right sound, without messing with the other strings, you probably do it right. 
'Armed with theory, practice becomes meaningful. Through practice, theory becomes fulfilled.' - Egon von Neindorff.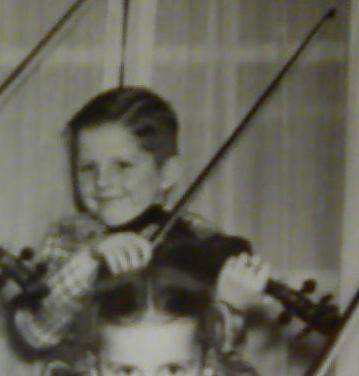 October 27, 2012 - 7:38 am
Member Since: January 21, 2012
Forum Posts: 2647
First off, MysticArtist, welcome to the forum.

Vibrato has been a subject around here for a long time, it keep's popping up every so often. What is correct, incorrect, the best way to practice, it's a great topic.
Personally I suck at it but I know how to do it, if that make's sense. Should the finger cover both range's / both side's of a note, should the finger be placed on the note and then rolled back only or should the finger roll back and forth beyond the note to actually create three seperate note's in a four combination movement by rolling or bending the finger. Example: C, Cb, C, C# then back to C ? or should it be C, Cb, C. I tend to play the first combination. Some people play too much vibrato meaning their vibrato begin's at the very start of the note and play it through the whole count of the note, whereas vibrato should start and finish toward's the end of a note, much like a singer's voice, a singer fade's into their vibrato at the end. In my opinion anyway's.
But, I agree with both Fiddlerman and HatefulPain that whatever work's for the individual should be fine.

Forum Timezone:
America/New_York
Most Users Ever Online:
696
Currently Browsing this Page:
1
Guest(s)
Members Birthdays

Upcoming
Dax, Epiphany, Grunyon, Lullyfan, TonicScale, JuanFiddler, Violince, Doc Miller, Gjinja, Mariana, ibtonystark, callum bryne
Top Posters:
ELCBK: 6506
ABitRusty: 3255
Mad_Wed: 2849
Barry: 2687
Fiddlestix: 2647
Oliver: 2439
DanielB: 2379
Gordon Shumway: 2315
damfino: 2095
Mark: 1973
Member Stats:
Guest Posters: 3
Members: 31492
Moderators: 0
Admins: 7
Forum Stats:
Groups: 16
Forums: 80
Topics: 10288
Posts: 129720
Administrators:
Fiddlerman: 16296, KindaScratchy: 1760, coolpinkone: 4180, BillyG: 3744, MrsFiddlerman: 2, Jimmie Bjorling: 0, Mouse: 4611
©
Simple:Press
—