A
A
A



Topic RSS

Inspiration - Quotes From Johannes Brahms





(0

votes)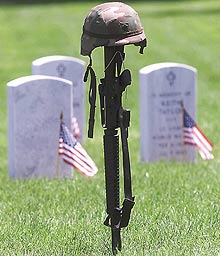 February 19, 2013 - 11:29 am
Member Since: August 22, 2012
Forum Posts: 100
A fellow violinist read the following to us during Sunday School this week and it made a significant impression on me when I heard it.  After reading these quotes, I thought I'd share them with you all as well.  To me, it gives me a great insight into one of the greatest composers in history.
These quotes are taken from the book Talks with Great Composers
"To realize that we are one with the Creator, as Beethoven did, is a wonderful and awe-inspiring experience. Very few human beings ever come into that realization and that is why there are so few great composers or creative geniuses in any line of human endeavor. I always contemplate all this before commencing to compose. This is the first step. When I feel the urge I begin by appealing directly to my Maker and I first ask Him the three most important questions pertaining to our life here in this world--whence, wherefore, whither? I immediately feel vibrations that thrill my whole being. These are the spirit illuminating the soul-power within, and in this exalted state, I see clearly what is obscure in my ordinary moods; then I feel capable of drawing inspiration from above, as Beethoven did. Above all, I realize at such moments the tremendous significance of Jesus' supreme revelation, 'I and my Father are One'. Those vibrations assume the forms of distinct mental images, after I have formulated my desire and resolve in regard to what I want--namely, to be inspired so that I can compose something that will uplift and benefit humanity--something of permanent value. Straightaway the ideas flow in upon me, directly from God, and not only do I see distinct themes in my mind's eye, but they are clothed in the right forms, harmonies and orchestration. Measure by measure, the finished product is revealed to me when I am in those rare, inspired moods, as they were to Tartini when he composed his greatest work--the Devil's Trill Sonata. I have to be in a semi-trance condition to get such results--a condition when the conscious mind is in temporary abeyance and the subconscious is in control, for it is through the subconscious mind, which is a part of Omnipotence, that the inspiration comes. I have to be careful, however, not to lose consciousness, otherwise, the ideas fade away."
And...
"I always have had a definite purpose in view before invoking the Muse and entering into such a mood; and as I pointed out to you before, contemplating what Goethe, Milton and Tennyson said stimulated by fantasy to a powerful degree. Then when I felt those higher Cosmic vibrations, I knew that I was in touch with the same Power that inspired those great poets and also Bach, Mozart and Beethoven. Then the ideas which I was consciously seeking flowed in upon me with such force and speed, that I could only grasp and hold a few of them; I never was able to jot them all down; they came in instantaneous flashes and quickly faded away again, unless I fixed them on paper. The themes that will endure in my compositions all come to me in this way. It has always been such a wonderful experience that, I never before could induce myself to talk about it--even to you Joseph. I felt that I was, for the moment, in tune with the Infinite, and there is no thrill like it. I can understand why the great Nazarene attached so little importance to this life. He must have been in much closer rapport with the Infinite force of the Universe, than any poet or composer ever was, and He, no doubt had glimpses of that next plane, He called 'Heaven'."
"I know a girl who cries when she practices violin because each note sounds so pure it just cuts into her, and then the melody comes pouring out her eyes. Now, to me, everything else just sounds like a lie."
Conor Oberst

Forum Timezone:
America/New_York
Most Users Ever Online:
696
Currently Online:
JohnBAngel
Currently Browsing this Page:
1
Guest(s)
Members Birthdays

Upcoming
HP, UtahRoadbase, Briant, wendym, ElisaDalViolin, Faith, Raven, joko_emm
Top Posters:
Mad_Wed: 2849
Barry: 2679
Fiddlestix: 2647
Oliver: 2439
DanielB: 2379
Kevin M.: 1971
damfino: 1949
cdennyb: 1815
TerryT: 1728
Ferret: 1575
Member Stats:
Guest Posters: 3
Members: 27235
Moderators: 0
Admins: 7
Forum Stats:
Groups: 16
Forums: 56
Topics: 8428
Posts: 104721
agnesviolin, AJ Rhino, ingridviola, JohnBAngel, dezzieraye, Ilona
Administrators:
Fiddlerman: 15063, KindaScratchy: 1754, coolpinkone: 4176, BillyG: 3337, MrsFiddlerman: 2, Jimmie Bjorling: 0, cid: 1899
©
Simple:Press
—