Check out our Forum Rules. Lets keep this forum an enjoyable place to visit.
A
A
A


Topic RSS

Which offends? Her short dress or critic's narrow view?

Read the original blog post





(0

votes)

August 14, 2011 - 10:45 pm
Member Since: February 28, 2011
Forum Posts: 2439

Offline
Advertising agencies in this country have become aware of just how powerful packaging can be.  I may pay more for less oatmeal, for instance, but the box is prettier.  They want to create an advantage for their product. 
Entertainment stars and managers also want to differentiate their product by any sensational means available.  If I were the young ladies manager I might suggest she perform in a bikini.  Why not?
Packaging is one of our major landfill problems and that includes a wide variety of garbage.

When you come to a fork in the road, take it.

August 14, 2011 - 10:57 pm
Member Since: June 16, 2011
Forum Posts: 1094
Nothing shocking coming from a person that has been to the Hollywood Bowl for many different styles of music (me). I think she is beautiful and very talented. Why not show off when you're on the stage? I find it upsetting that there is still middle eastern countries that don''t even let their woman out of the house unless her face is covered up. GOD! We''re all beautiful people, let us show off what we have positive to give to this world.

Sofia Leo
Springfield, Oregon
August 15, 2011 - 12:23 am
Member Since: April 6, 2011
Forum Posts: 466
The Classical Music World is so steeped in centuries of "tradition" that there is little room for women to be there, let alone a beautiful woman in a beautiful dress, especially if she has real talent, so I'm not a bit surprised by the uproar. OTOH, any press is good press, right?
Whenever I hear a comment from a (chauvinist) man about how wonderful it is to be a woman in this day and age and how we have all the "advantages" I just want to scream. I've worked in a male dominated industry (engineering) for over 20 years, and let me tell you, the world is still very much ruled by rich white dudes...
And I won't get started on that rant.

August 15, 2011 - 9:02 am
Member Since: February 28, 2011
Forum Posts: 2439

Offline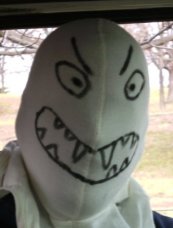 David Burns
Winfield, Missouri
August 16, 2011 - 12:05 am
Member Since: June 24, 2011
Forum Posts: 425

August 16, 2011 - 12:34 am
Member Since: July 6, 2011
Forum Posts: 969

Offline

1. if she is an ice skater or in other profession, like movie star, the critics would have been different.
2. When critics come from a woman, jealousy might have been involved.
3. if there's a dress code for all the female musicians, most men, if not all, would want them to dress like YuJa Wang, and most, if not all, women would want them to dress in black suits like men -- wrap them up.
4. this is a free world, so YuJa Wang could dress in fashion if she likes it and enjoys the attention (negative and positive). As long as she plays well, and moves freely in that outfit, and feels comfy in that outfit, gives her audiences some fresh looks, attracts some attention, -ve or +ve,  it is her business:)
Bravo, YuJa Wang!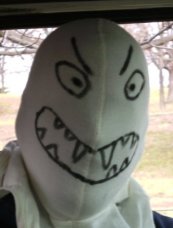 David Burns
Winfield, Missouri
August 16, 2011 - 12:43 am
Member Since: June 24, 2011
Forum Posts: 425
As far as women in the workplace. I have had only one female boss my whole working career. I compare every other boss to her, and they all come up short. Most women I have worked with are real team players, hard working, have great ideas, and most of them get treated like crap. They don't get the same pay, they don't get credit for ideas or innovations, they get hit on all day, or dismissed because they are women. Most of the male co-workers are very threatened by a female in the male dominated field I work in. Most men are not team players, always trying to make the other guy look bad. So far I have known only two female lineman, and I have been doing this for25 years in lots of areas of the country. I have met more female firemen in one day!
Dave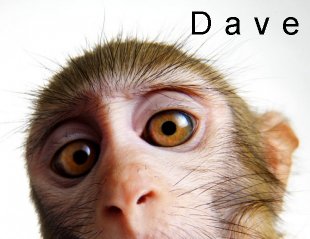 August 16, 2011 - 1:05 am
Member Since: July 6, 2011
Forum Posts: 969

Offline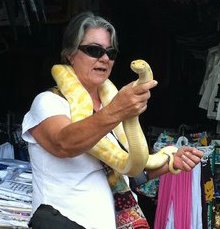 Robyn.fnq
Queensland, Australia
August 16, 2011 - 8:49 pm
Member Since: July 8, 2011
Forum Posts: 585
Well said everyone, and I loved the dress.
Perhaps, as usual, there is jealousy from the female critics, and males usually feel a little threatened by a powerful woman.
Bring on equality and individualism (that's not meant as an oxymoron).

If you think you can, or you think you can't, you're probably right.

August 27, 2011 - 5:26 am
Member Since: January 13, 2011
Forum Posts: 70

Offline
Well, I never myself have cared how classical musicians dress since it has always been about playing. When it came my own playing, i thought i never get any gigs because even if i might be a bit better than other violinists in the amateur orchestra, i still dont have high enough level to get any gigs, so they will pick winds for that rather.
But recently I realized how a super beautiful girl from my orchestra that never have occurred to me as any competition (there were others I considered much better) suddenly not only got all the paid gigs but also solo recitals unlike me. Our concerts (where we always played for free) they cancelled all of them for the fall. I have tried listening and compare, and I still would not trade anything in my own playing (tone, intonation, technique, phrasing, dynamics) with her, and yet she got the gigs and her own public recital. Either she has some playing quality that is beyond my skills to understand or perceive, or she got picked simply because she was more liked by the man in charge. I dont know. Yes, I am a bit bitter.

August 30, 2011 - 9:09 am
Member Since: February 28, 2011
Forum Posts: 2439

Offline
My early learning experience included attending the concerts of three different community orchestras but I also knew three of the musicians who played all three orchestras.  One of them was an officer in one group. My knowledge of "politics"   was therefore more than known to the general public.  Given this insight I decided never to join a community orchestra.  Never did.

When you come to a fork in the road, take it.

August 30, 2011 - 8:22 pm
Member Since: August 30, 2011
Forum Posts: 260

Offline
Performers, men or women, should dress modestly.  Clothing that would distract from the performance is not appropriate.  Yes guys do have a standard such as a suit but its not too much to ask for the ladies to wear a modest dress.  I shouldn't have to try and keep my thoughts on the music instead of the girl performing.  I had to close my eyes once to focus on the music.
-g

August 31, 2011 - 4:18 am
Member Since: January 13, 2011
Forum Posts: 70

Offline
It is so difficult sometimes to know what one does wrong. If I would know that the person who gets picked has better technique than me, I will look up to this person and try to improve what is bad on me to reach her or his level. It can be extremely stimulating for learning to compete a bit with somebody. If I know this person has the most sensitive pianissimo that makes the heart bump, I would focus on creating my own pianissimo. But when I cannot detect anything, I can only ask myself: is there an important musical aspect I have totally missed? Something where I completely fail, because it has never occurred to me that it is an important part? Something where my musicality is too limited to notice and therefore I am blind? The idea of being blind is scary...
Oliver...Please tell us a bit more about the politics in orchestras!! I really would love to know more. I have always wondered and never understood.

August 31, 2011 - 9:12 am
Member Since: February 28, 2011
Forum Posts: 2439

Offline
I would only dare generalize in order to protect individuals who might be involved but it was pretty much what might be expected, tempestuous love affairs, bending of policy to favor relatives of orchestra officers, unfortunate damage to a competitors instrument, etc.  My favorite scene was a second chair violinist who often showed up early and took a chair in the first violin row.  When later chased, the explanation was "I didn't think you were coming!" 




When you come to a fork in the road, take it.
GennaLea
Western New York
August 31, 2011 - 10:29 pm
Member Since: August 20, 2011
Forum Posts: 141
Forum Timezone:
America/New_York
Most Users Ever Online: 231
Currently Online:
35 Guest(s)
Currently Browsing this Page:
1 Guest(s)
Members Birthdays

Upcoming
blueviolin, Abby
Top Posters:
coolpinkone: 4107
Mad_Wed: 2849
.: 2671
Fiddlestix: 2647
Oliver: 2439
DanielB: 2379
Kevin M.: 1969
cdennyb: 1813
TerryT: 1726
damfino: 1711
Member Stats:
Guest Posters: 2
Members: 10948
Moderators: 0
Admins: 3
Forum Stats:
Groups: 16
Forums: 57
Topics: 7195
Posts: 89447
Newest Members:
catalinayp3, sherylkx18, louisdl3, tarayl69, valerieer2, ashleelf16
Administrators: Fiddlerman: 13271, KindaScratchy: 1722, BillyG: 2411