Check out our Forum Rules. Lets keep this forum an enjoyable place to visit.
A
A
A



Topic RSS

Advice on keeping the violins safe





(1

votes)

March 30, 2016 - 2:00 am
Member Since: March 30, 2016
Forum Posts: 1

Offline
Hi guys please help me. I am getting ready for a 2-month vacation trip with my family. So I would like to store my violins in a rental storage unit. I have a Stentor 1550 4/4 , 2 Cecilio CVN-600 and a Guitar with me. As our area is one of the favourite locations of the burglars ,it's not safe to keep them in home. Please help me to find a storage service in Canada. I have heard about 'Jiffy Self storage system', (http://www.jiffystorage.com/) in Canada. Any other choices ?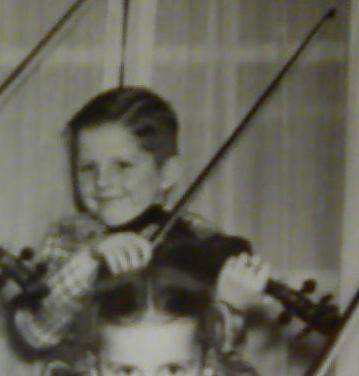 March 30, 2016 - 6:32 am
Member Since: January 21, 2012
Forum Posts: 2647
William:  If it were me I would seek out a violin shop where I'm sure the luthier there would be more than happy to store your instruments, probably for free or a minimal fee.
Storing them in a storage unit would chance the atmosphere changes and not be to  good for them. I know my luthier would gladly house my violins.
Have a fun trip.
Ken.

coolpinkone
California, the place of my heart
April 2, 2016 - 3:25 pm
Member Since: January 11, 2012
Forum Posts: 4168






Have a great trip.  I hope you find a good place to stash the violins.  I like the idea of a violin shop or music shop... Also family or friend is a good idea.  
I have thought lately about home invasion and my violins.  I play sometimes with the doors and windows open.. (I seriously don't care anymore.. :)... so people do know that i have instruments in the house... been thinking of that lately.
Vibrato Desperato.... Desperately seeking vibrato

April 3, 2016 - 1:41 pm
Member Since: November 10, 2015
Forum Posts: 86


Hehe I do play with the windows open now too 🙂
It must be so terrible if a violin or any other instrument would be stolen from you. What a nightmare!! I would never have thought of bringing it to a luthier for save keeping. Sounds like a good idea.
Anyway, I think I'd prefer to take my violin on vacation if it is possible. Would find it horrible to be without my violin for more than a day or 2...
Enjoying my violin adventure! :-)

April 3, 2016 - 8:55 pm
Member Since: July 6, 2011
Forum Posts: 969

Offline

cdennyb said
I would take them to a "music store consignment section" and put a price tag on them about 10x what they are worth. They'll get lots of love there and when you get back you'll either be really rich or have your instruments back safe and sound...either way you'll be happy!
Like this idea:P
Take it along with you for your vacation! I was on a vacation for 5 weeks and didn't play and took me 5 weeks+ to get back to where I was....

BillyG
Brora, North-east Scotland
April 4, 2016 - 1:00 pm
Member Since: March 22, 2014
Forum Posts: 2781







Hahahaha - I had to take my EV away on holiday - I had just started playing - about a month into playing "seriously"  in May 2014 or so - I just knew if I DIDN'T play for a week - I would be a MONTH behind where I should be LOL- so - I took it with me - and did an over-dub to @Barry ( Barry Nelson's ) "Can can" - hehehe - well - it's what you do when you are learning - it's audio only on soundcloud
- 
  As for "close protection" - I suggest the SAS or your ( if you happen to be states-side ) Navy Seals...   either is good - there can be no better guarantee..  ( OK - I know - that didn't help ! LOL @William j/k with you - hope you get it resolved !)
^5s and welcome to the forum @William 
I seriously recommend not copying my mistakes. D'oh - 
Please make your own, different mistakes, and help us all learn :-)

Forum Timezone:
America/New_York
Most Users Ever Online: 231
Currently Online: BillyG
49 Guest(s)
Currently Browsing this Page:
1 Guest(s)
Members Birthdays

Upcoming
Sofia Leo, TKDennis, Ms-G, FiddleDetroit, CookiesViolin, Stephen, Bobby, Dorque, Elaisa, Michael Browder, EBurrell, Gordon Shumway, ViolinD, dougga
Top Posters:
Mad_Wed: 2849
Barry: 2673
Fiddlestix: 2647
Oliver: 2439
DanielB: 2379
Kevin M.: 1969
damfino: 1906
cdennyb: 1814
TerryT: 1726
Ferret: 1575
Member Stats:
Guest Posters: 2
Members: 19745
Moderators: 0
Admins: 7
Forum Stats:
Groups: 16
Forums: 58
Topics: 7672
Posts: 96050
Newest Members:
adrianrj69, kristina16, mercedesnm18, Pavlyukachuryic, sidneyjn1, Woodhamchuryic
Administrators: Fiddlerman: 14138, KindaScratchy: 1732, coolpinkone: 4168, BillyG: 2781, MrsFiddlerman: 0, Jimmie Bjorling: 0, SimplePressHelp: 0