A
A
A



Topic RSS

Depression and violin playing





(0

votes)

October 31, 2022 - 10:26 am
Member Since: October 31, 2022
Forum Posts: 1

Offline
Something I deal with on a daily basis is clinical depression, and suicidal ideation, which has had major effects in the way I live. Playing the violin is one of my coping strategies to help me deal with my emotions. It's one of the few strands of happiness I receive every day, which I am thankful for. However, this last year, I have been keeping a practice journal, however rather than making notes to my practicing, they turn into 'rants' about how much I suck. I work with a therapist in managing my thoughts, but I'd like to know you're input on how to stay positive and how to grow when practicing, without drilling my fingers, until I break out into tears of frustration. I don't mean to complain, but my deppression has brought the worst emotions out of me. I take antidepressants, but although it improves my overall mood, my thoughts are still very negative, which ends up making me feel like crap if I can't play something how it needs to sound. I hope you all can help me achieve some positivity in regards to practicing.

October 31, 2022 - 2:19 pm
Member Since: June 10, 2020
Forum Posts: 6963

Offline
@dKnockKnock -
Welcome to the Fiddlerman Forum!  
I'm sorry to hear you struggle with depression - it's something I've been familiar with my whole life (and still struggle to keep at bay), plus debilitating pain on top of it for the last 15 years. 
I believe you can make sure you end your practice in a positive way if you give yourself permission to step back when you are getting nowhere good.  It's important to challenge yourself, but you can always take time to slow down what you are working on & focus on a small section, or temporarily switch to something simple you love & know better - just to end well. 
Taking a break just listening to a piece looped, concentrating on tough parts, can help your mind & body prepare to work, better.  You can always have another go at what was giving you trouble, later, or the next day. 
Look for the smallest good thing - like, "hey, I practiced today"!  Or, "I played the 1st phrase with the correct bowing!"  Small victories are worth more than anything negative.  
It would be helpful to know approximately how long you've been playing & if you are self-taught or have a teacher?  There are some great threads here about good ways to practice - here's one:  3 Essential Ingredients of an Effective Practice Session Thread
I have to keep stress to a minimum, and I check to see if my expectations are realistic, especially of time/progress, because it can be self-defeating.  Take time to explore an interesting new music idea & technique, just to see where it goes. 
Thinking positive, like the violin, is something learned and the more it is practiced, the easier it gets.
Surrounding yourself with people who think positively and are supportive (like here on the forum) can be VERY helpful.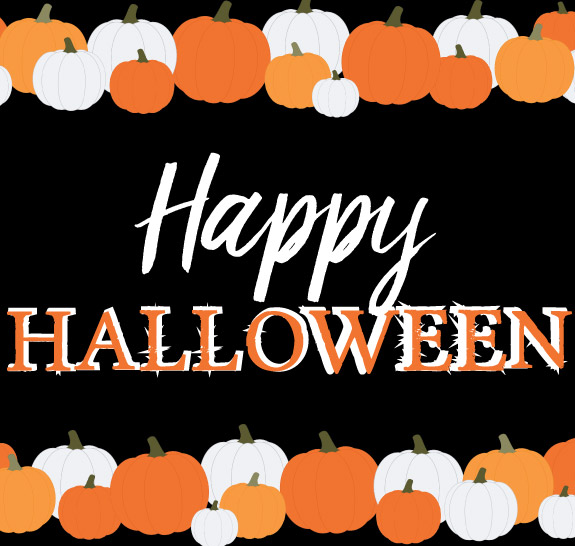 Sometimes even new strings, new rosin or new bow hair can seem like sunshine on my practicing!
- Emily

November 1, 2022 - 12:00 am
Member Since: September 30, 2014
Forum Posts: 2054

Offline

November 16, 2022 - 1:00 pm
Member Since: October 4, 2021
Forum Posts: 100

Offline
I have learned that audiating a new tune or part (hearing it in my head) before I go to sleep is an effective way to help me learn that new tune or get better at something I'm working on.
But now your comment makes me realize that the music playing inside my head all night long tends to block dark or negative thoughts. I'm sometimes subject to foreboding thoughts in the early hours before I wake up, and this seems to hold that at bay. It's a pleasant sensation, so now I look forward to feeding my brain some interesting music that will keep it busy while I sleep.
All in all, it's an unexpected side benefit!
Strabo

September 9, 2023 - 7:14 pm
Member Since: June 10, 2020
Forum Posts: 6963

Offline

Ripton
Vermont, Massachusetts or somewhere in between
September 10, 2023 - 9:21 am
Member Since: November 2, 2014
Forum Posts: 588

Offline

Forum Timezone:
America/New_York
Most Users Ever Online:
696
Currently Online:
Jim Dunleavy
Currently Browsing this Page:
1
Guest(s)
Members Birthdays

Upcoming
dionysia, ADK-Mark, Rattus Norvegicus, Nokturne, RosinRepublic, Skottish, HotHands, KarenSquared, Leesajohnson, Shane "Chicken" Wang, ClaireS, Ilona, Mark Dawson
Top Posters:
ELCBK: 6963
ABitRusty: 3522
Mad_Wed: 2849
Barry: 2687
Fiddlestix: 2647
Oliver: 2439
DanielB: 2379
Gordon Shumway: 2371
damfino: 2113
Mark: 2054
Member Stats:
Guest Posters: 3
Members: 31554
Moderators: 0
Admins: 7
Forum Stats:
Groups: 16
Forums: 81
Topics: 10423
Posts: 131408
gossi321, nykteria, invisiblewasp, Dena, sarcasmn, FiddleSticks, dfitzger, GeorginaLeach, ronaldcurry, erocktattoo
Administrators:
Fiddlerman: 16356, KindaScratchy: 1760, coolpinkone: 4180, BillyG: 3744, MrsFiddlerman: 2, Jimmie Bjorling: 0, Mouse: 4846
©
Simple:Press
—