Check out our Forum Rules. Lets keep this forum an enjoyable place to visit.
A
A
A



Topic RSS

Bow Size... Longer than my arm??





(0

votes)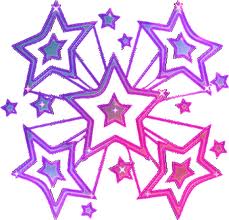 March 8, 2012 - 1:19 pm
Member Since: March 5, 2012
Forum Posts: 1

Offline
Hi everyone! 
I am 24 and have literally discovered my love and passion for the sound and emotion the violin evokes two days ago. So, never have ever played or even touched a violin before, I went out and bought one. I got a 4/4 and it seems to play very nicely, but I am having trouble grasping the bow with ease and I feel like the bow is too long. It is about an inch to inch and a half longer than my arm. Is the bow supposed to be that long or did I get the wrong size violin all together? I am only 4'11" in stature. the violin feels comfortable in my neck. Although, I haven't gotten a shoulder rest yet, I am not sure what kind of difference that will make. Any how, I need advice please! Thanks so much! 🙂 


Mad_Wed
Russia, Tatarstan rep. Kazan city
March 8, 2012 - 2:19 pm
Member Since: October 7, 2011
Forum Posts: 2849

Offline




Welcome to the forum, Triplestars!
I'm afraid that i'm not so competent to answer your question, since i've never measured my arms and bows before 

. But i've just tried it out of curiosity - found out that my bow is longer than my arm too... I don't think that i have any problems with it though =)

March 8, 2012 - 3:19 pm
Member Since: September 10, 2011
Forum Posts: 1969

Offline



My daughter is 4' 10" and can use a 4/4 violin but a 7/8 or 3/4 is more comfortable for her.  I would try to stay with the 4/4 violin because of the sound.  A smaller viloin although it may sound good does not sound like a full size violin. In answer to your question a normal 4/4 violin bow is about 29 inches.
Check out this link https://fiddlerman.com/what-size-violin-should-i-get/
March 8, 2012 - 3:41 pm
Member Since: January 28, 2012
Forum Posts: 228

Offline
I just tried too and my bow is also longer than my arm. It measures somewhere between 29 and 29.5 inches, which is standard for a 4/4 bow. It might be the bow feels wrong since you're just starting out and haven't gotten used to it yet. Alternatively, you might consider looking at a 3/4 size bow. Those bows are 27 inches long.
I myself am looking for the elusive 28 inch bow. 😉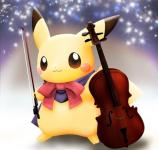 March 9, 2012 - 2:30 pm
Member Since: April 6, 2011
Forum Posts: 154

Offline
I'm in a similar boat size wise (and situation wise!). My bow is long for me as well, so sometimes have to turn my body to compensate and get the full bow value. Moving like that is good for expression, so I have no real problems with it.
The full size violin has a nicer sound and commonly available accessories, so if that's an issue, you might want to stick with full. I thought about going to a 7/8, but my local shop only stocks the most common student sized things. On top of that, 7/8 things had to be special ordered and were more expensive...
You might want to try a smaller bow, but it might just be that you need to build up your bow hand/arm. I started on a 3/4 violin, then bumped to a full size a few weeks later. It felt like the right size at the time, but after practicing on the 4/4, that size was more comfortable. Going back to the 3/4 violin now is super cramped. A smaller bow on the 4/4 was actually the best fit, but I didn't want to buy another bow at that time.
Maybe try to use the full size one until you've gotten a good bow arm, then try a smaller bow? You'll be able to tell if it feels like a better fit vs if it's just lighter for untrained bow grasping muscles. Grasping the bow is hard at first, but then you build up muscles in the hand and arm! For me holding the bow was (and still is) a bit awkward feeling. It get's easier as you progress though! There are bow hold aids that supposedly help, but I've yet to find one locally for a trial.
One of the things I like to do is to sometimes set my hand wrist up (while the bow has hair pointed upward), then turn my wrist over into proper position. I usually only do this if my hand is tired nowadays, since I've gotten a bit better. For me, it's easier to to set the bow hand when I don't have to also support the weight while adjusting. Then, I can concentrate on making sure my hand is in the right place and relaxed, instead of in a monkey-paw-death-grip fight with gravity. 
Another practice is to control moving the bow up and down using the pinky.
Hope this helps!

Forum Timezone:
America/New_York
Most Users Ever Online: 231
Currently Online:
64 Guest(s)
Currently Browsing this Page:
1 Guest(s)
Members Birthdays

Upcoming
blueviolin, Abby
Top Posters:
coolpinkone: 4107
Mad_Wed: 2849
.: 2671
Fiddlestix: 2647
Oliver: 2439
DanielB: 2379
Kevin M.: 1969
cdennyb: 1813
TerryT: 1726
damfino: 1715
Member Stats:
Guest Posters: 2
Members: 11190
Moderators: 0
Admins: 3
Forum Stats:
Groups: 16
Forums: 57
Topics: 7197
Posts: 89484
Newest Members:
bobbie, leonardeb69, LeroyFromo, krystalcm4, Kalliespita, Ironshaperspita
Administrators: Fiddlerman: 13281, KindaScratchy: 1722, BillyG: 2411