Join the forum discussion on this post
From The World Post: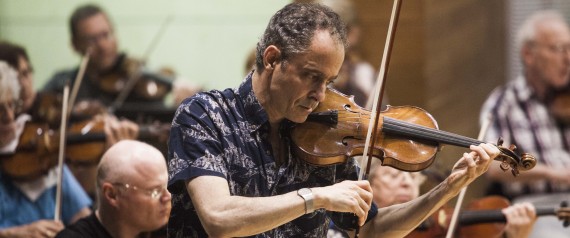 RAANANA, Israel (AP) — In 1933, the promising young Jewish-German violinist Ernest Drucker left the stage midway through a Brahms concerto in Cologne at the behest of Nazi officials, in one of the first anti-Semitic acts of the new regime.
Now, more than 80 years later, his son, Grammy Award-winning American violinist Eugene Drucker, has completed his father's interrupted work. With tears in his eyes, Drucker performed an emotional rendition of the Brahms Violin Concerto in D Major, Op. 77, over the weekend with the Raanana Symphonette Orchestra.