by Kenneth Johnson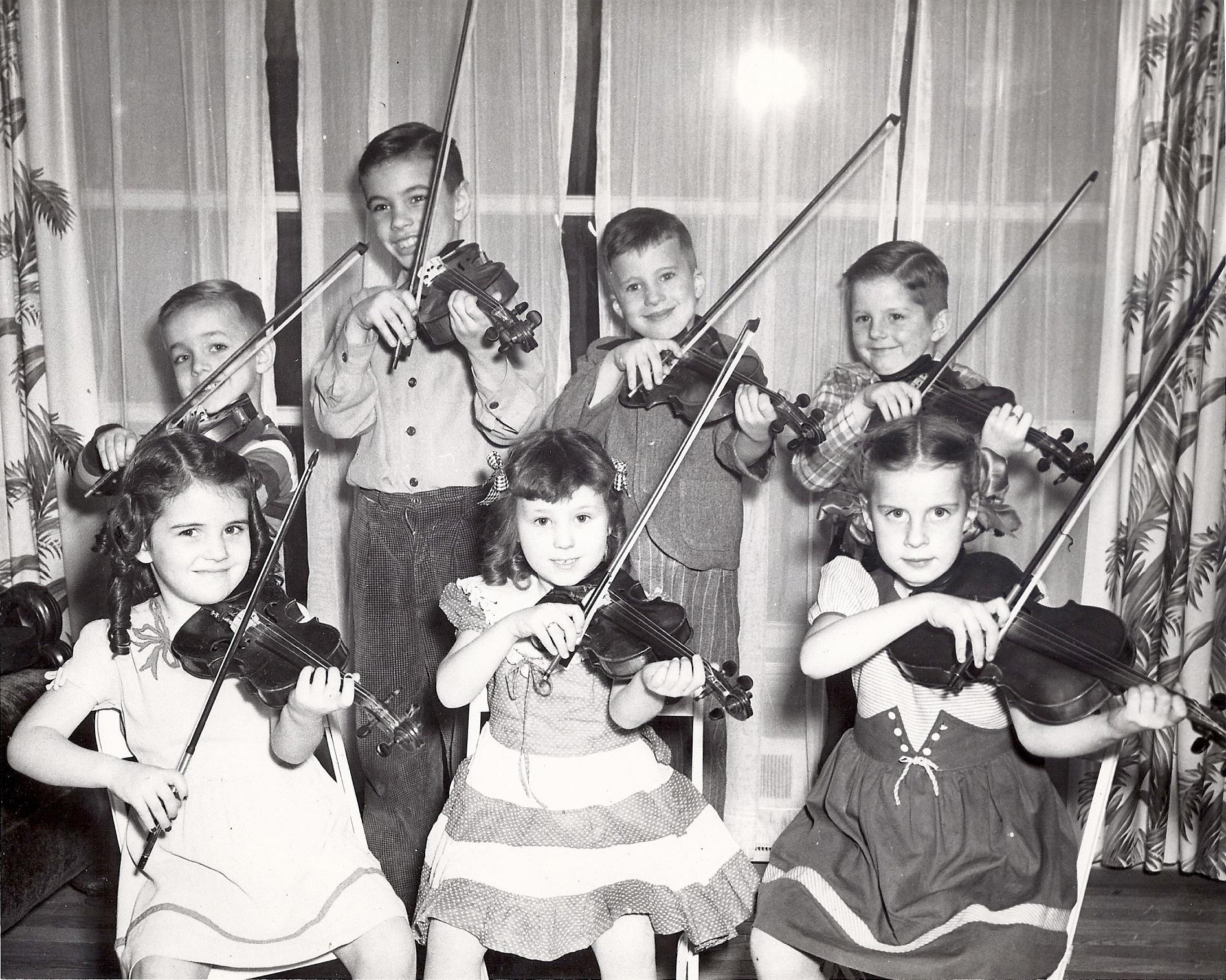 Most everyone on our forum knows from past threads that I started violin at age 4 and more or less had to quit when I was 10 do to the fact that mom couldn't afford rental or lesson's any longer. I was looking a picture today at a picture of a group of us kids taken when I was about 7 or 8. In the photo, I happen to see one of the members of the group, (Harry Klein), his mother was my orchestra teacher in grade school. If I remember correctly, Harry went on to be an outstanding violinist and to go on playing in some symphony orchestra somewhere.
On a day that we had orchestra class, I got into the music room with no violin, (I forgot it at home that morning). Mrs. Klein asked where my violin was, I told her I forgot it at home. Her response to me was, " well, you just march right back home and get it". Now it was a mile walk back home, mom was working so I couldn't call her to bring it to me.  Soooooooo,, I left school, walked the mile back home knowing that when and IF I returned to school for orchestra class that the class would be over. (what was the point?) I decided not to even go back to school. In about one hour, the phone rang and it was my 3rd grade teacher, (Mr Cleveland) wanting to know where I was at and why I wasn't in class. I explained the whole situation to him and he asked if I planned on being there the next day. I told him I would be there.
Now, it was pretty boring being home alone, no TV in those days, (at least we didn't have one yet) and so I decided to bake a cake, (no joke), I got out all the ingredients that I read in the cook book and proceeded to make a two layer white cake, even slicing off slivers to use as shims between the layers. (I learned that from mom) Even made my own frosting / icing.
I was kinda aggravated at having to walk home to get my violin and so it was that walk home that helped me to decide I wasn't playing the thing anymore.
For some reason I can't get my computer to work with Window's 10, so I can't scan the photo to show. I'm not sure if Pierre still has it in his computer. I sent the photo to him a couple years ago so he could crop a picture of me in the group to use as a thumbnail.
THE END. 

 And that is a true story.
Ken.