A
A
A



Topic RSS

I Wonder if This Went Anywhere





(0

votes)

September 14, 2014 - 1:39 pm
Member Since: January 19, 2014
Forum Posts: 973

Offline

coolpinkone
California, the place of my heart
September 14, 2014 - 3:17 pm
Member Since: January 11, 2012
Forum Posts: 4180






I wonder about it to Uzi. I   had never watched it before.. or I have forgotten. It is interesting.  What a break through for students if this actually happened.  I can see how that would be frustrating for a teacher to have the student with a low quality violin.  Thanks for posting.
Vibrato Desperato.... Desperately seeking vibrato

September 14, 2014 - 5:05 pm
Member Since: November 22, 2012
Forum Posts: 342




Wow @Uzi, that's really interesting.
I hadn't heard of this endeavor before, but now that I have, I also wonder if it was a success.  
That was a fairly good sized hole he put in the side, but made a huge difference.
I also liked the example of achieving more equal sound using the rulers. Learned something new here today. 

"Music is what feelings sound like." ~ Author Unknown

September 14, 2014 - 8:26 pm
Member Since: September 7, 2014
Forum Posts: 12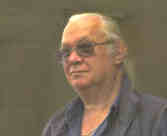 Ferret
Byron Bay Australia
September 14, 2014 - 11:01 pm
Member Since: April 22, 2012
Forum Posts: 1575




September 15, 2014 - 3:29 am
Member Since: May 4, 2012
Forum Posts: 2379

Offline




Definitely very interesting.
Thinking about it, such radical experimentation may not have happened much in the early development of the instrument.  They didn't have cheap factory fiddles that were made largely by machine to try such things on.  Having to do things all by hand, why would anyone experiment with radical ideas, when their skillset could be applied to making something that they knew was more likely to sell?
I wonder if more details about the vent holes and changes to the bass bar are available somewhere?  Considering this stuff was being experimented with in the early 1990s, I wonder why we haven't heard more about it.
"This young wine may have a lot of tannins now, but in 5 or 10 years it is going to be spectacular, despite the fact that right now it tastes like crude oil. You know this is how it is supposed to taste at this stage of development." ~ Itzhak Perlman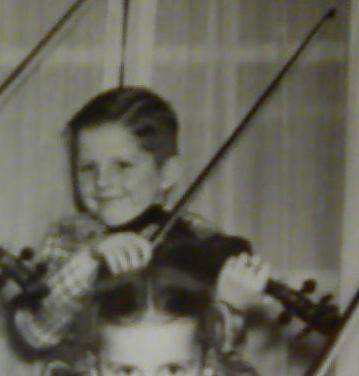 September 15, 2014 - 5:49 am
Member Since: January 21, 2012
Forum Posts: 2647
That video takes me back to an experiment I tried about eight months ago.
I have a student "Glasser" fiber glass bow that I bought for $24.95 about 20 years ago. I seldom used it do to the fact that it was very heavy and stiff and the sound was a bit scratchy, so I got to thinking about what makes the difference in the sound between good wood bows, carbon fiber, fiber glass or a composite bow. Is it the make up of the stick itself, the bow hair or a combination of both ?  Is the sound carried / transferred down the stick or the hair and what does the material used in the stick have to do with it ?
Soooooo..... I decided to experiment on my $25.00 Glasser. I had an idea that the stick was hollow and remembering from TV advert's on the "Bose" wave speakers and that the sound is carried through tubes to produce the excellent quality of sound I figured that if the sound was to move through the hollow bow stick I may be able to improve it's sound. Near the tip end and frog end of the stick I drilled a 1/16" hole "through" the stick and about every 2" between the through holes I drilled a 1/16" hole half way through into the hollow of the stick. I drilled the holes on the underside of the stick between the bow hair and stick figuring the sound would be immediately transferred directly from hair to stick.
It definitely improved the sound without changing the balance of the bow or weakening it's structure. In fact it's still so stiff that I have a really hard time tightening the screw so I leave it tight all the time. There is still an issue with the weight, but I use it more now than ever before and am getting used to the excessive weight.
Ken. 

September 15, 2014 - 8:43 am
Member Since: September 7, 2012
Forum Posts: 985

Offline

coolpinkone
California, the place of my heart
September 15, 2014 - 2:16 pm
Member Since: January 11, 2012
Forum Posts: 4180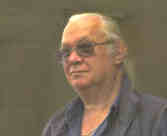 Ferret
Byron Bay Australia
September 15, 2014 - 5:37 pm
Member Since: April 22, 2012
Forum Posts: 1575




September 15, 2014 - 6:14 pm
Member Since: September 7, 2012
Forum Posts: 985

Offline
Ferret said
In that case you would have loved the Wright Bros. RU
Well I do love the Wright Brothers.  The Wright Flyers were both interesting and not stupid.  

  I looked into it a little during the Flyer's centennial year, 2003.
As I recall, Orville was the younger and the more educated, knowing some algebra.  But they had instinct and experience with aerodynamics and instinct for making simple measurements.  They had intelligence, vision, drive, and persistence. They made their own measurements of drag and lift, I think, and found that the accepted textbooks were grossly wrong.  They outdid the big-time inventors.  They were the only ones who had a concept of steering the aircraft.
But they were working on a new problem, not one that was 400 minus 24 years old.

Forum Timezone:
America/New_York
Most Users Ever Online:
696
Currently Online:
Jim Dunleavy
,
Katie M
Currently Browsing this Page:
1
Guest(s)
Members Birthdays

Upcoming
dionysia, ADK-Mark, Rattus Norvegicus, Nokturne, RosinRepublic, Skottish, HotHands, KarenSquared, Leesajohnson, Shane "Chicken" Wang, ClaireS, Ilona
Top Posters:
ELCBK: 5290
Mad_Wed: 2849
ABitRusty: 2772
Barry: 2680
Fiddlestix: 2647
Oliver: 2439
DanielB: 2379
Gordon Shumway: 2138
damfino: 2060
Kevin M.: 1973
Member Stats:
Guest Posters: 3
Members: 31137
Moderators: 0
Admins: 7
Forum Stats:
Groups: 16
Forums: 79
Topics: 9993
Posts: 125700
Administrators:
Fiddlerman: 16116, KindaScratchy: 1760, coolpinkone: 4180, BillyG: 3741, MrsFiddlerman: 2, Jimmie Bjorling: 0, Mouse: 4238
©
Simple:Press
—