A
A
A


Topic RSS

Stolen violin
This lady had her violin stolen. Let me know if you see someone trying to sell it





(0

votes)

May 21, 2016 - 11:04 pm
Member Since: May 12, 2013
Forum Posts: 197
Dear people of Facebook in Montana: please keep your eyes open for any suspicious instrument selling activity in the state. My violin was stolen in the Missoula university district last night, along with my bow, case, and the music that was in the case. Police report has been filed and I'm obsessively checking craigslist, but I'm really overwhelmed and am not sure how to proceed, so any assistance would be great. Pawn shops, eBay, etc?
The violin was made in 2012 by Ming Jiang Zhu. The bow is a 1921 Otto Hoyer. Black case with blue velvet lining. This stuff is irreplaceable to me. I don't mean sentimentally...I literally cannot replace it because I don't have a spare $10,000 in my bank account. Thank you. ❤️  Sarah Harmsworth
"Make every note beautiful", Ivan Galamian
"To play a wrong note is INSIGNIFICANT; To play without PASSION is INEXCUSABLE!" , Ludvig Van Beethovan
"It ain't rocket surgery"

coolpinkone
California, the place of my heart
May 24, 2016 - 1:09 pm
Member Since: January 11, 2012
Forum Posts: 4180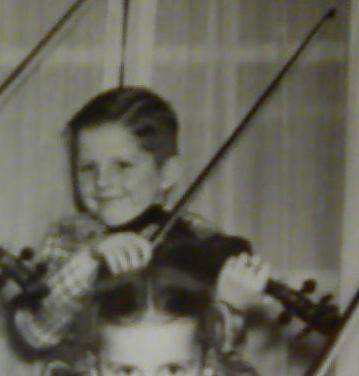 June 11, 2016 - 1:27 am
Member Since: January 21, 2012
Forum Posts: 2647
Awful thing, I know how she (Sarah) must feel (helpless). Definitely check pawn shops. However there is a possible financial solution to her situation and that is to claim it on her homeowners or renters insurance, whatever the case may be. Homeowners pays off on some very strange claims and she does have a police report.
Back around 1982 my car was stolen, the car nor the contents in the trunk were ever recovered. My auto insurance paid paid off the car, but wouldn't pay for my sky diving equipment in the trunk, so I claimed it on my homeowners policy and the insurance company told me to get replacement costs for my, parachute, jump suit altimeter and the duffel bag the equipment was in and they sent me a check for the cost.
So there is hope for some financial recovery of the instrument.
Good luck to that gal, I hope she can get everything back.
Ken.

June 14, 2016 - 1:07 pm
Member Since: May 12, 2013
Forum Posts: 197
Happy Ending!  When I went to her FB page to pass on insurance ideas saw that police recovered all except sheet music not-very-bright thief pawned &10000 instrument for 50 bucks.  Pawn shop guy called cops; instrument returned to Sarah!  Thanks for getting the word out and suggestions.   Gws 

"Make every note beautiful", Ivan Galamian
"To play a wrong note is INSIGNIFICANT; To play without PASSION is INEXCUSABLE!" , Ludvig Van Beethovan
"It ain't rocket surgery"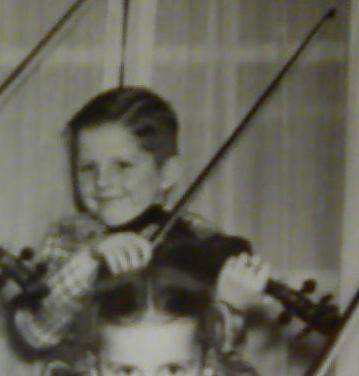 June 14, 2016 - 5:15 pm
Member Since: January 21, 2012
Forum Posts: 2647

June 15, 2016 - 3:23 pm
Member Since: January 19, 2014
Forum Posts: 973

Offline
I know all pawn shops have cameras all over the place, so I'm going to presume they caught the guy.  I sure hope they did. That may turn out to be the hardest 50 bucks he's ever made. 
A positive attitude may not solve all your problems, but it will annoy enough people to make it worth the effort. ~Herm Albright

Forum Timezone:
America/New_York
Most Users Ever Online:
696
Currently Online:
AndrewH
Currently Browsing this Page:
1
Guest(s)
Members Birthdays

Today
Dax, Grunyon, Violince, Doc Miller
Upcoming
Fiddlerman, estudy, Epiphany, Lullyfan, vitthal36, DD, TonicScale, Bismarck, JuanFiddler, Mirrim9999, Gjinja, Mariana, JillyR, callum bryne
Top Posters:
ELCBK: 6529
ABitRusty: 3280
Mad_Wed: 2849
Barry: 2687
Fiddlestix: 2647
Oliver: 2439
DanielB: 2379
Gordon Shumway: 2320
damfino: 2095
Mark: 1979
Member Stats:
Guest Posters: 3
Members: 31497
Moderators: 0
Admins: 7
Forum Stats:
Groups: 16
Forums: 80
Topics: 10298
Posts: 129846
Administrators:
Fiddlerman: 16309, KindaScratchy: 1760, coolpinkone: 4180, BillyG: 3744, MrsFiddlerman: 2, Jimmie Bjorling: 0, Mouse: 4627
©
Simple:Press
—