Check out our Forum Rules. Lets keep this forum an enjoyable place to visit.
A
A
A



Topic RSS

Day 1 learning the violin. Follow my journey and help me along the way.
Follow my progression in YouTube videos and with my online blog.





(1

votes)

February 1, 2013 - 1:11 pm
Member Since: February 1, 2013
Forum Posts: 1

Offline
Hi all! This is a fantastic site and such a great resource. I started learning the violin today and below are links to my first video and blog. I'm running a 3 month experiment to see how far I can get on the instrument. I'm going to document my whole journey so I'd love it if you'd comment and help me along the way. 
My first YouTube video is here: 
(The next one will be up in a week's time)
You can follow my blog here: http://imlearningviolin.wordpress.com/
There is more info about me and this endeavour of mine on the blog so I hope you guys check it out. I'm really keen to hear what you have to say throughout my journey. 
Many thanks everyone!


February 1, 2013 - 3:20 pm
Member Since: May 4, 2012
Forum Posts: 2379

Offline




Not that bad for first time.  What kind/brand of violin did you get and what type of strings did you put on it?
"This young wine may have a lot of tannins now, but in 5 or 10 years it is going to be spectacular, despite the fact that right now it tastes like crude oil. You know this is how it is supposed to taste at this stage of development." ~ Itzhak Perlman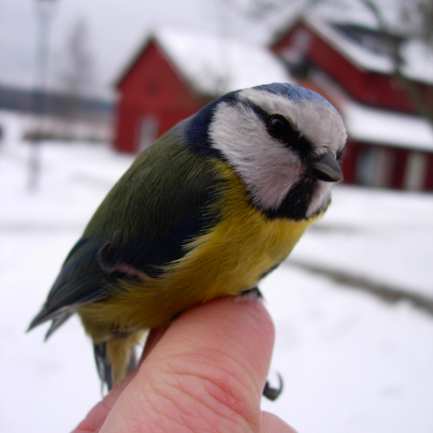 Almandin
Stockholm, Sweden
February 1, 2013 - 3:54 pm
Member Since: August 22, 2012
Forum Posts: 302
Well, that was impressive! "That sounds like Star Wars!" and then you just played it! (I know that song on piano, maybe you do too?) It's obvious that you're no music noob anyway, although you're new to violin. I'll certainly follow you, and I bet you'll be great in three months! 

~ Once you've ruled out the impossible, whatever remains, however improbable, must be true. ~

February 1, 2013 - 11:24 pm
Member Since: January 19, 2013
Forum Posts: 113

Congrats on starting your journey!  For the first day not bad at all!  You obviously have a great ear for music and experimentation

.  I actually started that exact way, just playing around and finding random tunes I know on the violin.
 Like Pierre said, you pick up on it really fast which already has set your teachers pace for you if he/she is anything like mine lol.  I started lessons 3 weeks ago now and for my second song she put me on "The Swallowtail Jig".  Not exactly my idea of a 'beginner tune' but the challenge is a blast!  Good luck and can't wait to see your progress!

VinceKnight
Middlfield, Ohio
February 2, 2013 - 9:58 am
Member Since: January 7, 2013
Forum Posts: 86

Offline


Well I think everyone else above has already said it but I'll say it again, Congrats on an impressive first video.
And WELCOME to the world of Fine Stringed Instruments.
Many of us are beginners, and I can say that I personally love to see the progression of other people who are near where I am because then I can see what they are learning as well.  So Make sure you keep posting the vids here as well!
-Dennis
The pack depends upon the wolf, and the wolf depends upon the pack. The loss of one means the destruction of the other.

February 2, 2013 - 10:38 am
Member Since: January 14, 2013
Forum Posts: 888

Offline


Mad_Wed
Russia, Tatarstan rep. Kazan city
February 4, 2013 - 3:11 pm
Member Since: October 7, 2011
Forum Posts: 2849

Offline




Awesome!
I like your attitude! It was really not that bad, as You think! 
I like your short bow strokes. Good work! Also it's straight - which is quite rare for the first day (not even for first. LOL!). I'd suggest You to play more with the full length bow strokes (i actually always suggest it =)) - it will allow You to feel more bow control. 
Also. You have a tendency to support the violin with the left hand. Do You feel comfortable without a shoulder-rest and with your current chin-rest?
Also. Maybe You can consult with your teacher about the bow hold? (Yes, guys i know, i'm annoying, but can't help it, LOL! The bow-police is on duty!

)
You'll have to relax that pinkie someday 

! Especially with your tendency to play fast. Relaxed pinkie and wrist help it reeeeeeeeeeally much!
Anyway, You're doing great! I'll wait for other videos of yours!
It's really nice to meet You, welcome to the forum!


Forum Timezone:
America/New_York
Most Users Ever Online: 231
Currently Online: Irv, MoonShadows
62 Guest(s)
Currently Browsing this Page:
1 Guest(s)
Members Birthdays

Upcoming
Sofia Leo, TKDennis, Ms-G, FiddleDetroit, CookiesViolin, Bobby, Dorque, Elaisa, Michael Browder, EBurrell, Gordon Shumway, ViolinD, dougga, MoonShadows
Top Posters:
Mad_Wed: 2849
Barry: 2673
Fiddlestix: 2647
Oliver: 2439
DanielB: 2379
Kevin M.: 1969
damfino: 1904
cdennyb: 1814
TerryT: 1726
Ferret: 1575
Member Stats:
Guest Posters: 2
Members: 19611
Moderators: 0
Admins: 7
Forum Stats:
Groups: 16
Forums: 58
Topics: 7668
Posts: 96002
Newest Members:
GregoryVor, JekweryFib, kbpeyzchuryic, Tricomichuryic, Gemmenchuryic, herochuryic
Administrators: Fiddlerman: 14138, KindaScratchy: 1732, coolpinkone: 4168, BillyG: 2778, MrsFiddlerman: 0, Jimmie Bjorling: 0, SimplePressHelp: 0