A
A
A



Topic RSS

Bridge Curve Template





(0

votes)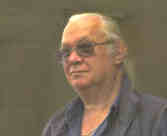 Ferret
Byron Bay Australia
December 18, 2013 - 5:41 pm
Member Since: April 22, 2012
Forum Posts: 1575




Mad_Wed
Russia, Tatarstan rep. Kazan city
December 19, 2013 - 1:45 pm
Member Since: October 7, 2011
Forum Posts: 2849

Offline





Helvetika
The Paris of the Prairies Saskatoon SK Canada
July 9, 2014 - 9:52 pm
Member Since: February 2, 2013
Forum Posts: 88

Offline



I've never had a reason to research the curve on the bridge before, but I got a new fiddle awhile ago and couldn't tune it as the pegs were extremely difficult to turn, then it would slip completely out of tune very quickly.  So I took it into a shop to get the rest of the fine tuners on, and the old guy there said the bridge was too high and that was one reason why it wouldn't stay in tune for long.  So now I have noticed the curve is totally different than my old fiddle, which is messing me up.  I'm wondering if I should take it back.....
Is this a matter of preference, or how much does each person stray from this template?  I do know my old fiddle might be slightly different than most as my dad tells me that after he got it at an auction, he had his brother look it, and my uncle said he thought it was custom shaped for someone's style of playing.  My uncle has been gone for more 20 years, so I can't ask him....I can't post a pic of the differences either
Thanks for any input.
Cindy aka Helvetika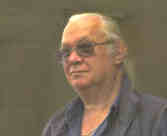 Ferret
Byron Bay Australia
July 9, 2014 - 10:04 pm
Member Since: April 22, 2012
Forum Posts: 1575




July 10, 2014 - 4:52 am
Member Since: May 4, 2012
Forum Posts: 2379

Offline




Good find, Ferret!
A note to beginners (it would be obvious to folks who've been playing a little while, I think)...
The side that is less tall is the E string side.  To avoid confusion for people playing other instruments than violin, I'll amend that to say "the thinnest/highest pitch string", since that wouldn't be an E on viola or etc. 
From the perspective that a player usually sees the bridge, the diagrams are "backwards".
Ideally, a total beginner wouldn't have to cut/trim a bridge.  But I know it *can* happen, since my first violin came with the bridge uninstalled and not trimmed at all.  It was just a blank wrapped in a bit of paper and I had to hit the internet and look at pics and try to find instructions on how to trim it so the instrument could actually be played.  So I figure it is maybe good to mention that the less tall side is the thinner string side, and the taller side is the one the thicker strings rest on.
"This young wine may have a lot of tannins now, but in 5 or 10 years it is going to be spectacular, despite the fact that right now it tastes like crude oil. You know this is how it is supposed to taste at this stage of development." ~ Itzhak Perlman

Forum Timezone:
America/New_York
Most Users Ever Online:
696
Currently Online:
stringy
Currently Browsing this Page:
1
Guest(s)
Members Birthdays

Upcoming
MaceCRO, visionsalchemy, Preanix, EJ-Kisz, laserbrainz, Writer, Poke, DeeLight41, Ken Knapp, EricBluegrassFiddle, Zippo, iamnotanoctopus, tesfalcon, Skittles, Ty Pierce, jacarino, Jonand
Top Posters:
Mad_Wed: 2849
Barry: 2680
Fiddlestix: 2647
Oliver: 2439
DanielB: 2379
ELCBK: 2312
damfino: 1992
Kevin M.: 1971
cdennyb: 1815
TerryT: 1728
Member Stats:
Guest Posters: 3
Members: 27507
Moderators: 0
Admins: 7
Forum Stats:
Groups: 16
Forums: 76
Topics: 9116
Posts: 113557
iogles, Devoted, SolomonH, fosar, deano67
Administrators:
Fiddlerman: 15485, KindaScratchy: 1757, coolpinkone: 4180, BillyG: 3589, MrsFiddlerman: 2, Jimmie Bjorling: 0, Mouse: 3173
©
Simple:Press
—