A
A
A



Topic RSS

Related Topics

Interesting article on the Chinese violin industry





(1

votes)

October 12, 2011 - 6:18 am
Member Since: September 17, 2011
Forum Posts: 517

Mad_Wed
Russia, Tatarstan rep. Kazan city
October 12, 2011 - 11:33 am
Member Since: October 7, 2011
Forum Posts: 2849

Offline





Mad_Wed
Russia, Tatarstan rep. Kazan city
October 12, 2011 - 5:45 pm
Member Since: October 7, 2011
Forum Posts: 2849

Offline




I'm not sure.. It's Prada (or Prado- don't remember it does not have a sticker inside, or maybe it flew out someway

). i didn't thought about that when i was buying it. Break in the store..

  grab violin 

threw money on cash desk... ran away.. without change


.. went back for shoulder-rest 

.. and change.. ran away again 


October 12, 2011 - 6:59 pm
Member Since: September 10, 2011
Forum Posts: 1972

Offline




Watchtower68
Fillmore Indiana,U.S.A
April 6, 2013 - 9:52 pm
Member Since: December 29, 2012
Forum Posts: 36

Offline
I hate to come off like the party pooper here but like anything that comes out of China these violins are not to be trusted nor would I be too quick to jump on the band wagon (pun intended) to support communist nations as such.
They have a good track record over there of counterfeiting and that's well proven with one stop by Ebay look up Dominant strings you'll find one listing after another for counterfeit Thomastic strings on there,these violins well quantity over rides quality their motto for a business model is if its flawed who cares we'll deal with it latter send it out anyway.
I suspect these factories hire a well trained luthier to produce some pretty good instruments that end up in the hands of people who they ask to write a review on or give their seal of approval and once that's done they replace the well trained luthier who was being payed well with farmers daughters who they pay seventy five cents an hour and really have no experience with violin building and the here comes the lesser quality crap.
And what I've said is not an exaggeration I just watch a piece run by NBC on the subject which tells me to stay away from these instruments,I've got one sitting here right next to me in a case that is less than 4 months old and is already showing signs of crack on the top and to boot its never sounded like a violin and I doubt that it ever will.
That's just my take on the subject.   

Picklefish
Merritt Island, Fla
April 6, 2013 - 10:23 pm
Member Since: June 25, 2012
Forum Posts: 1281
Its China man, Take out, lead painted toys, cheap bicycle motors, industrial espionage against the US, spying against the US, corruption etc...does any of this surprise anyone? Buy American? The worlds largest private employer wouldnt exist. Not that that would be a bad thing either but still. Now I want some Gen Tsos chicken and eggrolls, way to go, I got the munchies now!
"Please play some wrong notes, so that we know that you are human" - said to Jascha Heifetz.

Picklefish
Merritt Island, Fla
April 7, 2013 - 10:34 am
Member Since: June 25, 2012
Forum Posts: 1281
You make an excellent point! It is the state of affairs our world is in and has been for some time. Im fortunate that my violin was passed down through the family. The only solution to the problem is that people should buy the best gear they can afford no matter where its made, probably from China. Then they need to be educated on what quality is. The Chinese also produce higher end models of instruments but cant flood the market with them because they do take a bit of "expertise" to build. (not that I would know) The positive is that many kids have an oppourtunity to try the instrument that maybe they wouldnt have had years ago. The negative is, cheap labor somewhere in the world will always be an issue.
"Please play some wrong notes, so that we know that you are human" - said to Jascha Heifetz.
April 7, 2013 - 5:33 pm
Member Since: January 25, 2012
Forum Posts: 666

Offline

Fiddlerman said:
I have tested instruments from just about every country who produces them in large quantities and can say that noone can compete with the Chinese dollar for dollar. The Bulgarian instruments come close. Wish things were different but who would spend 10,000 for a comparable instrument online at Fiddlershop? 10,000 would be cheap too for a completely hand made bench violin from a decent maker. My personal violin costs over 20,000 made by Jan Larsson in Lima, Sweden.
Now I am curious about what American luthiers charge. Mr. Jim - I know your 5-string was made for your at KC Strings in nearby Kansas City. About how much did it cost if you don't mind sharing that info?
I am secretly hoping that one of these days I can drag my kids on a tour of the KC Strings shop... but then I know my son will beg for a cello... or a double bass!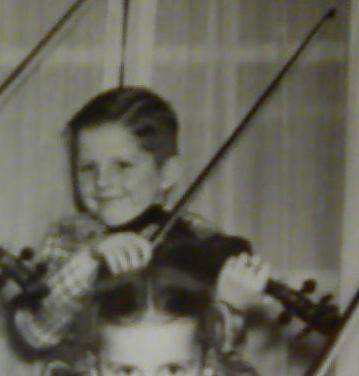 April 7, 2013 - 7:57 pm
Member Since: January 21, 2012
Forum Posts: 2647
I just thought I would add this.

April 8, 2013 - 6:03 am
Member Since: May 4, 2012
Forum Posts: 2379

Offline




I saw a mention in an old article somewhere once about how German violins were going to be the ruination of music and the violin, because they were factory made.  They weren't being made by hand in some small shop independently owned and operated by a master craftsman.  But for most of us, one of those old German violins would definitely get our attention as something to try, if we can afford it.  China is just this year's Germany.  Same story, about how mass production flooding the market is going to make the sky fall or something. 
But there is a market for inexpensive violins.  I suppose there are people that would pay $1000 or more just to get an entry level instrument to try playing it.  I am not one of them though.  What got me to try fiddle/violin was seeing them going for about 35$ at the time on Amazon.  At that price, even if it was unplayable junk, it would at least be an interesting story to tell.  I didn't buy that one.  I had enough experience with instruments to know that I'd rather avoid anything made of "composite wood" or "engineered wood", which are basically particle board or plywood.  But that was what got my attention and got me thinking about getting one and giving it a try.  Something still in the very low price ranges, but made of maple and spruce, wasn't hard to find and didn't cost much more.  
There were also some electrics that didn't run much more, and a year ago today, I was watching tracking and trying to figure out when my first fiddle/violin was going to get here.  I know some others here went through a very similar experience waiting for an inexpensive instrument to arrive, it's a pretty common pattern we see here, so I won't indulge in more nostalgia at this point.  But I think quite a few people have started playing or at least tried this instrument because of the availability of inexpensive instruments. 
Violins are just catching up with guitars.  Same thing happened with guitars, especially from about the early 1980s, where inexpensive instruments "flooded the market" and the long term result was more people playing. 
As a musician, I have trouble seeing more people playing because they can afford to give it a try as a "bad" thing. 
"This young wine may have a lot of tannins now, but in 5 or 10 years it is going to be spectacular, despite the fact that right now it tastes like crude oil. You know this is how it is supposed to taste at this stage of development." ~ Itzhak Perlman

April 8, 2013 - 2:06 pm
Member Since: January 5, 2012
Forum Posts: 525

Offline
One of my biggest concerns is about how old the wood is that these cheeeep violins are made from. If it is a new industry, can there be much old (75-100 years) wood?

  I made the mistake of getting one of those beautiful burl back violins on ebay. It truly is junk. I hung it backwards on the wall just to look at. Some day mabe I will take it to a pro to see if they will fix it. It really is a POS. 

China!  Taiwan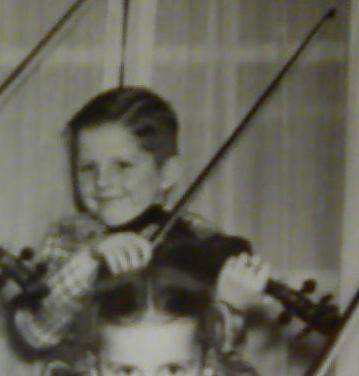 April 8, 2013 - 2:51 pm
Member Since: January 21, 2012
Forum Posts: 2647

Mad_Wed
Russia, Tatarstan rep. Kazan city
April 8, 2013 - 3:27 pm
Member Since: October 7, 2011
Forum Posts: 2849

Offline




Fiddlestix said
Well, you know the old saying, "you get what you pay for".

 

          

Guys! Nobody forces you to buy something Chinese! 
Three things i can tell about all this:
1) I probably couldn't start to play violin if there were no cheap Chinese awilable.
2) I currently play on Chinese violin - AK K550, and happy with it! 
3) Demand creates the supply.

April 9, 2013 - 2:35 am
Member Since: November 4, 2012
Forum Posts: 42

Offline
From the few violins I've tried, I side with FM and Daniel on this subject. If you're buying a beginner or intermediate instrument from a reputable dealer rather than, say, eBay or Amazon, the Chinese violins are the best bang for the buck. They outclass the modern Bulgarian and German ones in the same price range. In terms of the violin industry, China has become the new Germany.
If you're in Europe, you should still be able to find old French workshop violins in the same price range, which in terms of workshop/factory instruments were generally the best. Better hurry though, as the value of JTL and Laberte violins has been skyrocketing lately.

Forum Timezone:
America/New_York
Most Users Ever Online:
696
Currently Browsing this Page:
1
Guest(s)
Members Birthdays

Upcoming
MikeV, Kevin M., Mikey, NewFiddlerGirl, Alfi, srogers, muck, sampow, oldtimebanjo, bus4us5
Top Posters:
ELCBK: 3515
Mad_Wed: 2849
Barry: 2680
Fiddlestix: 2647
Oliver: 2439
DanielB: 2379
ABitRusty: 2049
damfino: 1992
Kevin M.: 1972
cdennyb: 1815
Member Stats:
Guest Posters: 3
Members: 30140
Moderators: 0
Admins: 7
Forum Stats:
Groups: 16
Forums: 79
Topics: 9460
Posts: 118504
Administrators:
Fiddlerman: 15827, KindaScratchy: 1757, coolpinkone: 4180, BillyG: 3741, MrsFiddlerman: 2, Jimmie Bjorling: 0, Mouse: 3630
©
Simple:Press
—