A
A
A



Topic RSS

My latest Australian Blackwood Bridge on my Black Violin





(0

votes)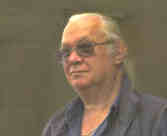 Ferret
Byron Bay Australia
May 17, 2014 - 10:36 pm
Member Since: April 22, 2012
Forum Posts: 1575



I decided to do a little more work on my Australian Blackwood bridges.
I have a Livingstone violin (black painted) that I bought for about AU$40 that sounded a bit dull at the time and so I've been working to improve it. I had made it a new bridge from a maple blank and fitted a new set of strings and the change was considerable.
I was feeling a bit bored this weekend so I decided to give it an Australian Blackwood bridge. I sat down and made it from 'scratch' and this is the result.
The strings are Pirastro Chromcor on both bridges
The first pic is a 'rough' blank
The second pic is the 'finished' blank
The third pic is tghe blank being fitted to the violin profile
The fourth pic is the finished bridge thinned and shaped to my preferred curve
And then there is the video of the result
This is not a test of my bowing or intonation. Its a test of the bridge material

Seen it all. Done it all. Can't remember most of

..... What was I saying????


May 18, 2014 - 9:56 pm
Member Since: February 28, 2011
Forum Posts: 2439

Offline
Ferret,
I would say that the
Blackwood was definitely an improvement. Had a little less treble and a smoother bass. HOWEVER ..... I did detect a little more enthusiasm when you played the Blackwood so that might account for something.
I think you will be the best judge as time goes by.
What were you doing with the sound post during all these changes? Did you move it at all ? I would guess that you know better.
When you come to a fork in the road, take it.

May 19, 2014 - 10:58 am
Member Since: February 11, 2014
Forum Posts: 633

Offline


May 19, 2014 - 1:19 pm
Member Since: January 19, 2014
Forum Posts: 973

Offline
At the very least, I would say that Blackwood is at least equal to Maple as a tone wood. Is the Maple bridge cut the same as the Blackwood? The differences, if any, in thickness and amount of wood removed for the cut outs is also a factor.
A positive attitude may not solve all your problems, but it will annoy enough people to make it worth the effort. ~Herm Albright

May 19, 2014 - 5:51 pm
Member Since: November 8, 2012
Forum Posts: 555

Offline

Its interesting that only a slight difference is heard. I don't know what the response time would be if someone with FM's proficiency played it, but to the level I will ever play at, it makes me start to think more exotically towards the bridge. Why is the bridge shaped like it is? With todays advancement in string technology, is that traditional bridge shape really required? I remember maybe a year or so ago Ozimus was playing around with different bridge shapes. I don't know what ever became of his experimenting. I believe perhaps even Daniel was also.
Ferret, since you have the tools at hand, see if the following shapes have any reasonable bearing on the energy and sound transfer through to the violin cavity. You really only need to make 1 more. advance it through the stages and record yourself for our listening pleasure.
(I just quickly photo shopped your existing bridge for reference)
"I find your lack of Fiddle, disturbing" - Darth Vader

ratvn
Kent, Washington USA
May 19, 2014 - 7:35 pm
Member Since: October 14, 2012
Forum Posts: 550

Offline

May 20, 2014 - 3:36 am
Member Since: November 22, 2012
Forum Posts: 342




John, good job on making the bridge.
I could hear a difference between them, and like the Blackwood best of the two.
To my ear, it sounded a little more robust and even toned.
I did notice during the Blackwood boat song, you were playing a little closer to the bridge, so that would contribute to some slight sound difference too.
It's really neat that you're trying out some alternate woods.

"Music is what feelings sound like." ~ Author Unknown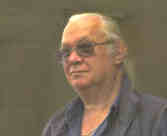 Ferret
Byron Bay Australia
May 20, 2014 - 9:30 pm
Member Since: April 22, 2012
Forum Posts: 1575




May 21, 2014 - 4:08 pm
Member Since: February 28, 2011
Forum Posts: 2439

Offline

Forum Timezone:
America/New_York
Most Users Ever Online:
696
Currently Browsing this Page:
1
Guest(s)
Members Birthdays

Upcoming
paulinefiddle, estudy, vitthal36, Bismarck, augustoad, Ripton, Space., Mirrim9999, loveluach, reedc83, ELCBK
Top Posters:
Mad_Wed: 2849
Barry: 2680
Fiddlestix: 2647
Oliver: 2439
DanielB: 2379
ELCBK: 1996
damfino: 1992
Kevin M.: 1971
cdennyb: 1815
TerryT: 1728
Member Stats:
Guest Posters: 3
Members: 27479
Moderators: 0
Admins: 7
Forum Stats:
Groups: 16
Forums: 75
Topics: 9060
Posts: 112623
jilly1818@gmail.com, capefearscot, Data2link, MrsWally, wofolehe, DJ Thomas Heath
Administrators:
Fiddlerman: 15449, KindaScratchy: 1757, coolpinkone: 4180, BillyG: 3589, MrsFiddlerman: 2, Jimmie Bjorling: 0, Mouse: 3013
©
Simple:Press
—