Check out our Forum Rules. Lets keep this forum an enjoyable place to visit.
A
A
A



Topic RSS

Setting the Bridge





(0

votes)

October 28, 2012 - 3:55 pm
Member Since: February 18, 2012
Forum Posts: 43

Offline
Okay so a few months ago I posted that my violin would not stay in tune. I had taken it to a few different stores and one guy just freaked out about the set up and how bad it was (it is inexpensive violin it is my first) well I argued that it stayed in tune for about six months so though the set up was bad it was not the problem. Took it to another store and the guy said he wanted $78 to reset all the pegs. Again I knew that was not the problem so last night I took the tailpiece off and discovered the plastic string (don't know the technical name) was messed up so I know I need a new tail piece. I also have a new bridge that is to high and I've learned how to shape the feet but I don't know how to cut/sand it to the size and shape it needs to be. I know I should take it to a Luther but I can't afford to do that at this time and besides I would really like to learn how to do it myself. Any advice from the more experienced fiddlers/violists out there?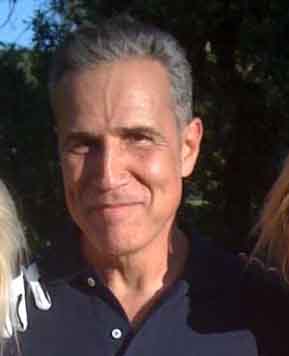 October 28, 2012 - 7:50 pm
Member Since: February 24, 2012
Forum Posts: 727

Offline

Hey Zach, good post!  Yeah, the "tail gut" makes all the sense in the world (assuming the pegs aren't slipping).  You don't even have to replace the entire tailpiece, just the gut/cord that attaches it to the tail pin; VERY easy to replace and it's cheap (just a couple of bucks).  I think probably Kevin, or Daniel, or Denny can give you the correct measure for the tailpiece from the bridge.
And I think it was Kevin who posted (you should check post archives) a great instruction for cutting/shaping a correct bridge.  There are plenty of instructions on the net.  As once you get the correct height then you could just trace the curvature of an old (good) bridge onto the new one.  There are some pretty exacting measurements for the contour, but there are different varieties of contour, depending upon how you play.
This is a great project for all violinists/fiddlers.  Good luck.

October 28, 2012 - 10:09 pm
Member Since: May 4, 2012
Forum Posts: 2379

Offline




Denny's article on how to trim a bridge is one of the best I know of.  For cutting the curve of the top of the bridge and getting the height right, there's another article on the site somewhere that is real good.  I *think* it might have been written by Kevin (my apologies if I'm not right in recalling who wrote it) but I think it is a page off the site somewhere and not a post, so I don't know how to find it.
One of these days, we'll get the library section idea worked out and rolling and then it will be easier to point people in the right direction for this sort of thing.
The tailgut length, well.. That's a kind of a fussy thing to get exact, and if you have a tailpiece with fine tuners on it, most measurements you find will be for tailpieces where there isn't a fine tuner except for the E string.  Having fine tuners on all 4 strings changes it, and different brands/types of tuners will need different measurements to get it exact. 
But the good news is that it isn't usually a part of beginner setups to get it exactly in tune.  You can still tune up the violin well and get correct notes even if the tailgut isn't perfectly "tuned".  My violins both have fine tuners on all 4 strings.  The distance between where the string leaves the bridge and where it first touches the fine tuner is around 45 mm on one, almost 50 on the other.  Anywhere in that range will be at least pretty good and playable enough to get started. 
Is actually tuning the tailgut length important?  Well, I've seen some debate on that.  But I can tell you from having done it a few times now that it definitely is a time consuming and fussy process.  I called 2 places that work on violin (not in my hometown) where we at least occasionally travel to the nearby cities those shops are in, to see about having it done professionally.  One gave an estimate of 120$ to do it and the other said more like 200$.  The "cheaper" place said it doesn't matter unless it is a really good instrument, and the more expensive one said it would make some difference even on a cheap instrument, but that an adjustment costing more than the instrument should be an obvious sign that I would have been better off just buying a better instrument in the first place.  That wasn't in the budget, so I took some time and did it myself.
Like I said, though, it doesn't need to be perfect at first.  They don't usually worry about it with beginner instruments at all.  If you have fine tuners on all 4 strings, somewhere in the ballpark of 45-50 mm will get you close enough that you you can tune up the strings and play. 
"This young wine may have a lot of tannins now, but in 5 or 10 years it is going to be spectacular, despite the fact that right now it tastes like crude oil. You know this is how it is supposed to taste at this stage of development." ~ Itzhak Perlman

Forum Timezone:
America/New_York
Most Users Ever Online: 231
Currently Online: Bella86
35 Guest(s)
Currently Browsing this Page:
1 Guest(s)
Members Birthdays

Upcoming
estudy, vitthal36, Mirrim9999
Top Posters:
coolpinkone: 4107
Mad_Wed: 2849
.: 2671
Fiddlestix: 2647
Oliver: 2439
DanielB: 2379
Kevin M.: 1969
cdennyb: 1813
TerryT: 1726
damfino: 1687
Member Stats:
Guest Posters: 2
Members: 10522
Moderators: 0
Admins: 3
Forum Stats:
Groups: 16
Forums: 56
Topics: 7170
Posts: 89210
Newest Members:
marianfy60, marionmk69, douglasnw69, francisji1, brittanyov4, gaynb3
Administrators: Fiddlerman: 13230, KindaScratchy: 1721, BillyG: 2397