Check out our Forum Rules. Lets keep this forum an enjoyable place to visit.
A
A
A



Topic RSS

Day Blog of Jacques
A day blog with mp3 files to match.





(0

votes)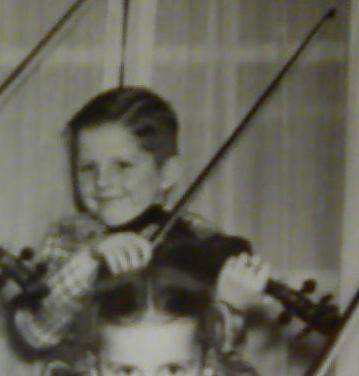 July 17, 2016 - 3:39 am
Member Since: January 21, 2012
Forum Posts: 2647

July 18, 2016 - 2:31 pm
Member Since: December 15, 2014
Forum Posts: 210

Offline
July 16, 2016
I remember I was feeling relieved or optimistic when compared to the 15th. Certainly a revelation over the previous day prior.

July 18, 2016 - 2:44 pm
Member Since: December 15, 2014
Forum Posts: 210

Offline
July 17, 2016
Indifferent, melancholy, average, but able to exercise or implement a majority of my abilities through a clear mind.

July 19, 2016 - 9:28 pm
Member Since: December 15, 2014
Forum Posts: 210

Offline
July 19, 2016
Today's improvisation features a lot of string crossing, I had felt confident while performing during and while practicing prior. I'm also using fiddlermans Holstein rosin and I feel it has increased the response of the fiddle. Now, I did not incorporate as many double-stops as I would like to have because I've not quite figured out how to play them like bach or ysaye. So instead the string crossing here is similar to an outline of my desire, and my desire being profound music.

July 21, 2016 - 4:25 am
Member Since: December 15, 2014
Forum Posts: 210

Offline
July 20 , 2016
This recording has been recorded just moments before an epiphany so please , enjoy this recording , and experience genuine ascension as it happens.
In the minds eye I see more of the fingerboard , thus i can accurately forecast better intervals for chord progression which simultaneously instigates quicker resolutions to harmonies. And I've also increased my articulation speed. 
Here you will hear the first stages of chord progression through wider arpeggios. I now have larger intervals within my chord structures ; this allows for more complex and diverse harmonies that allows me to really switch between high and low registers easily without having to digress over rudimentary chord structures in order to get too *where* I want to play on the fingerboard. 

July 24, 2016 - 2:24 am
Member Since: December 15, 2014
Forum Posts: 210

Offline
July 23 , 2016
Today marks the third day of a new tier reached within my musicianship . Emotionally , I am fine and content - here in downtown San Diego is Comic-con , and so there must be noticeable background sounds in this recording . As i've mentioned in my previous posting - about chord progression : I am able to perform more harmonic arpeggios while balancing a lower and a higher chord , and by sharing my focus on either high or low harmonics I can create a salutatory music line!
On a side note - I do regret not recording and audio clip when I came up with this approach. For instance on the 21 and 22 of July my music was much faster paced due to excitement over this philosophy , but as time progressed my technique becomes ever more focused on accuracy over exaggeration. Resulting in slower music.
Next plateau that I ascend - I will upload content while the technique is fresh.
 mes 

August 1, 2016 - 2:41 am
Member Since: December 15, 2014
Forum Posts: 210

Offline
July 31 , 2016
Today was a generic practice day - however, it had been day two of a new approach. On the 30th I began and approach at a harmony by weaving in double stops . For example , a G - B - D Chord and playing a music line by double stopping only G-B-D and that is essentially what you will hear here. I suppose I have become more competent with mapping the fingerboard and slurring double stops - so much that this short clip is all about slurring double stops  from high to low strings and up/down positions. Therefor this audio clip is a bodacious yet harmonious. 
After my own review I'm excited to implement a refined approach to this by string crossing over to the direction i'm working too - albeit , higher or lower string and sprinkle the chord with a string cross technique while slurring double stops on the back string.
for example , next audio clip i will :
E string - G B D (tonics for double stops w/ A string)
A string - melodic line
D string string cross notes G B D 
> Then I can work up and down of course according to positions and work over to the G string. Then at the G string ill switch it back and work to the E string with string crosses beginning on the D string and slowly turn the string crossings into double stops on G&D string. Then, dabble with string crossings over to the A and slowly begin to double stop D& A string while string crossing to the E string. All of this with the focus on B D G as my tonics or chord structure.
Also I'll place resolute tones on doublestops of the chord. like G|B 6th or G|D 4th et cetera. There is also room for four note chords to multiply the resolving tones.
I'll work on that this week , and so be ready to review that because if it is good i'll make an actual video of that.

August 1, 2016 - 7:32 am
Member Since: December 15, 2014
Forum Posts: 210

Offline
Or maybe I will keep the double stops coming only from the higher strings, because I've noticed that most double stops on the G string sound terrible, except in high positions. I suppose the corresponding equal and opposite reaction to this is to restrict double stops in first position on A and E string as well. 
Overall my next practice session will be implementing the cleanest variation of the above notations.

August 3, 2016 - 8:39 am
Member Since: December 25, 2013
Forum Posts: 878

Offline


I like the tempo in this last one.  What is that sound in the background?  
I love the sound of my lower strings.  Is it possible it is your violin?
Have I asked this question - Once you repeat a song or write it down, is it no longer improvisation?  What I mean, creating the song for the first time, in other words all the composers were improvising the first time around.
I would love to improvise breaks when I am playing at jam.  The music moves fast, but usually I don't know the tune.  Eventually though I hope to be able to improvise after the first time through a tune.  Would you consider this improvising enough for you?
I am amazed at how the few notes we have can be combined to create so many different tunes!!
Violinist start date -  May 2013  
Fiddler start date - May 2014
FIDDLE- Gift from a dear friend. A 1930-40 german copy, of a french copy of a Stradivarius.  BOW - $50 carbon fiber. Strings - Dominants with E Pirastro Gold string.

August 4, 2016 - 12:00 am
Member Since: December 15, 2014
Forum Posts: 210

Offline
Okay, I've figured it out. It is not the lower strings it was a a mixed up spaghetti of intervals that was making terrible sounds. I've figured out how these harmonics need to be played - in similar intervals. Meaning the chord needs to be with played from similar positions in relation to the melody. For instance I can only play a chord from third and fourth or a sixth and seventh and octave. The arpeggiated tones must be played in near identical positions - my fingers need to intonate similar angles and only switch the angle when I'm changing the dynamic of the song. There are two angles to the double stops within the medley of intervals. So I now understand those two dynamics. My double stops have improved a lot because of this realization.
lastly, I'm considering my style freestyle. I no longer consider it improvisational because their is already an ideology wrapped around impromptu. My music is freestyle. However, playing with others is certainly improvisation in the case you've mentioned.
@Schaick 

August 15, 2016 - 4:51 pm
Member Since: December 15, 2014
Forum Posts: 210

Offline

Forum Timezone:
America/New_York
Most Users Ever Online: 231
Currently Online:
46 Guest(s)
Currently Browsing this Page:
1 Guest(s)
Members Birthdays

Upcoming
Sofia Leo, TKDennis, Ms-G, FiddleDetroit, CookiesViolin, Bobby, Dorque, Elaisa, Michael Browder, EBurrell, Gordon Shumway, ViolinD, dougga
Top Posters:
Mad_Wed: 2849
Barry: 2673
Fiddlestix: 2647
Oliver: 2439
DanielB: 2379
Kevin M.: 1969
damfino: 1906
cdennyb: 1814
TerryT: 1726
Ferret: 1575
Member Stats:
Guest Posters: 2
Members: 19693
Moderators: 0
Admins: 7
Forum Stats:
Groups: 16
Forums: 58
Topics: 7670
Posts: 96030
Newest Members:
jktusxchuryic, SfuwgauPremi, bujhfifchuryic, WqbsmfpPremi, FvwisopPremi, lillieul11
Administrators: Fiddlerman: 14138, KindaScratchy: 1732, coolpinkone: 4168, BillyG: 2779, MrsFiddlerman: 0, Jimmie Bjorling: 0, SimplePressHelp: 0