A
A
A



Topic RSS

Bird Music





(0

votes)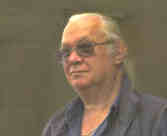 Ferret
Byron Bay Australia
October 17, 2014 - 1:05 am
Member Since: April 22, 2012
Forum Posts: 1575



If this is real, it's just 'too' cool. 

Watch the video on the page

Seen it all. Done it all. Can't remember most of

..... What was I saying????


coolpinkone
California, the place of my heart
October 17, 2014 - 2:11 am
Member Since: January 11, 2012
Forum Posts: 4180







October 17, 2014 - 2:27 am
Member Since: July 8, 2012
Forum Posts: 328

October 17, 2014 - 7:21 am
Member Since: July 26, 2014
Forum Posts: 130

Offline



October 17, 2014 - 9:43 am
Member Since: January 19, 2014
Forum Posts: 973

Offline
Oh man, what a mess this has caused.  First, "The Birds" filed a suit against Jarbas Agnell and filed a complaint with Youtube.com for copyright infringement.  Next the Hitchcock estate filed suit against The Birds for calling themselves "The Birds."  My understanding is that Roger McGuinn of The Byrds is now consulting with attorneys to consider his options.  The music business sure has gotten complicated. 
A positive attitude may not solve all your problems, but it will annoy enough people to make it worth the effort. ~Herm Albright

October 17, 2014 - 10:17 am
Member Since: May 4, 2012
Forum Posts: 2379

Offline




Oh, it is probably quite real. 
Now, if someone was claiming that some birds on a set of wires had come out sounding exactly like Bach's Sinfonia from Cantata #29, then I would suspect a hoax.  Not that it would be impossible, mind you.  Just so highly unlikely (and requiring one heck of a lot of birds).
It probably took taking a few pics on different days to actually get something nice sounding.
For those who read and/or know a bit of theory though, notice that the person decided that birds only indicate notes that are the space above a line.  They are obviously using a G clef, and that would restrict the possible notes to F, A, C, E, G. 
So possible combinations of notes as chords would include F Major, A minor, C major, and some other useful combinations.  So it would be more likely to sound a bit "musical" than if the person had included the lines somehow, since a good number of unpleasant dissonances are avoided.
You wouldn't really need to look for birds either (though it is an element of fun, if you just happen to live near somewhere with 5 parallel lines they like to perch on like that).  You could just take a piece of score paper (or draw 5 lines) and close your eyes and make a bunch of dots with a pencil and use those to generate notes by the same "rules".  It is not at all unlikely you would come up with something that sounds at least as musical as those birds did, if you make a few tries.
Birds weren't mentioned as a writing tool back in composition class, but closing your eyes and making a bunch of dots and seeing if you can find any usable passages or ideas in it was. LOL
Hopefully that suggestion won't put too many birds out of work, though.. "Times is hard.."

"This young wine may have a lot of tannins now, but in 5 or 10 years it is going to be spectacular, despite the fact that right now it tastes like crude oil. You know this is how it is supposed to taste at this stage of development." ~ Itzhak Perlman

October 17, 2014 - 1:12 pm
Member Since: November 8, 2012
Forum Posts: 555

Offline

Very interesting. The office printer has blemishes on the page in a cyclic nature. After hundreds of pages printing then refining it down to notes on a page, I realized it was "hail and farewell". I was then called into the boss's office.





Ooooh bugs can do it too.   AFCD...nono.. BFDA ..nono wait. AGBE  hold on.. STOP MOVING ..ahem.. now then   .....    

"I find your lack of Fiddle, disturbing" - Darth Vader

October 17, 2014 - 1:40 pm
Member Since: November 22, 2012
Forum Posts: 342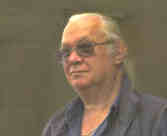 Ferret
Byron Bay Australia
October 18, 2014 - 4:20 am
Member Since: April 22, 2012
Forum Posts: 1575



Fiddlerman said
One thing to keep in mind is that the perched birds make up only the spaces.
This becomes an Fmaj9 chord. FACEG
It will sound similar no matter how you mix it up.
@Fiddlerman 
Pierre
Lets not let reality ruin it mate.  

Seen it all. Done it all. Can't remember most of

..... What was I saying????


coolpinkone
California, the place of my heart
October 18, 2014 - 1:01 pm
Member Since: January 11, 2012
Forum Posts: 4180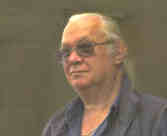 Ferret
Byron Bay Australia
October 20, 2014 - 6:52 pm
Member Since: April 22, 2012
Forum Posts: 1575




coolpinkone
California, the place of my heart
October 20, 2014 - 6:56 pm
Member Since: January 11, 2012
Forum Posts: 4180







Forum Timezone:
America/New_York
Most Users Ever Online:
696
Currently Online:
Jim Dunleavy
Currently Browsing this Page:
1
Guest(s)
Members Birthdays

Upcoming
MikeV, Mikey, Alfi, muck, MikeM70, sampow, oldtimebanjo
Top Posters:
ELCBK: 3458
Mad_Wed: 2849
Barry: 2680
Fiddlestix: 2647
Oliver: 2439
DanielB: 2379
ABitRusty: 2026
damfino: 1992
Kevin M.: 1972
cdennyb: 1815
Member Stats:
Guest Posters: 3
Members: 29865
Moderators: 0
Admins: 7
Forum Stats:
Groups: 16
Forums: 78
Topics: 9437
Posts: 118311
Administrators:
Fiddlerman: 15818, KindaScratchy: 1757, coolpinkone: 4180, BillyG: 3741, MrsFiddlerman: 2, Jimmie Bjorling: 0, Mouse: 3611
©
Simple:Press
—