Check out our Forum Rules. Lets keep this forum an enjoyable place to visit.
A
A
A



Topic RSS

Hello from Colorado





(0

votes)

December 3, 2012 - 8:15 pm
Member Since: November 22, 2012
Forum Posts: 342




Hi Everyone,
I'm so happy to have found your friendly and helpful group!
My name is Robin, and even though I'm not new to playing music, I've learned so many things by reading the forum and watching FM's videos.
This truly is a treasure trove of knowledge.
A little about my music background:
I started playing piano by ear at age 4, took my first lesson at age 6, and continued those lessons for about 14 years.
Also learned guitar along the way, with a mix of lessons and self teaching. Then later added banjo and fiddle, both of which I'm self taught.
I've been playing the violin for 16 years now, but not nearly as far a long as I would like to be. Still haven't mastered good vibrato and some of the other finer techniques.
But now that there's a better way to some proper training and visual examples, I'm hoping to change my weaknesses in those areas.
Just turned 50 last Oct., and with many years of playing experience under my wing, I have no intentions of slowing down anytime soon.....lol!
I look forward to learning more, sharing some laughs, and getting to know all of my fellow musicians here.
And a big Thank You to Fiddlerman for providing such a wonderful place to share our musical journey together!
 
"Music is what feelings sound like." ~ Author Unknown

December 3, 2012 - 9:18 pm
Member Since: November 20, 2012
Forum Posts: 91

Offline
Welcome Robin! Wow, you play a vast array of instruments. So your hardest part is well behind you. I'm sure with the most kind advisors here, you'll be producing the best vibratto you can. They are an awesome resource!
I'm very new and 59. I'm taking it very slowly and will begin actual notes hopefully tomorrow. So far I've been concentrating on both short and long bows and trying to work through the enough/too much rosin issues, along with studying music reading. Oi definitely want one of Fiddlerman's carbon fiber bows. You'll hear a tremendous amount about here in the forum.
I wish you the best with your vibratto endeavors and look forward to seeing you play.
The most beautiful things in life cannot be touched or seen. They must be felt with the heart. ~Helen Keller~

December 4, 2012 - 12:54 am
Member Since: October 20, 2012
Forum Posts: 65

Offline
December 4, 2012 - 3:25 pm
Member Since: April 22, 2012
Forum Posts: 443


Hello Robin, and welcome to the forum!
Mr Jim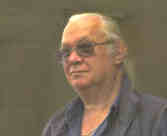 Ferret
Byron Bay Australia
December 5, 2012 - 4:58 am
Member Since: April 22, 2012
Forum Posts: 1575



Hi Feathers
Welcome to to the forum. I'm sure you will love it here. Your experience will be a great asset to us all
BTW...... Even thought I'm an Aussie, I have visited Colorado. Loved it. Your river has made a very impressive 'hole in the ground' in Arizona if my geographical memory is right .
Seen it all. Done it all. Can't remember most of

..... What was I saying????


December 5, 2012 - 9:12 pm
Member Since: November 22, 2012
Forum Posts: 342




Thank you all so very much for the warm welcome!
@KindaScratchy - Wind instruments require a special talent all their own, and I so admire your ability to play them.
I tried the flute and piccolo once. After trying the flute, I got it in my head that maybe the piccolo would be easier because it's smaller.....boy was I wrong!
Well, it didn't take long to figure out that I'd better stick to strings.
Oh, and yes I'm hoping to participate in the Christmas project

@LindaK - Thank you for the vibrato encouragement!
I hope your first notes went well for you. And taking things slow, or at a comfortable pace is a good thing to do.
No matter how you approach your playing, don't forget to enjoy yourself.
@wanabfidler - I currently don't have any recordings of myself to share, but maybe I'll get brave and work on that in the near future.
To be honest, I may not be the best example to follow. My self taught playing probably has some bad habits to go with it, and I'm almost certain I could keep critique corner busy for hours.....lol!
 
@Worldfiddler - Hi Mr Jim, I've watched your videos, and they are so helpful.
And I really enjoyed the one with your cat on the shoulder. Gotta love the furry people!
 
@Fiddlerman - My master plan is to live to 125 years old, and still look 30 something. With fiddle in hand of course!
 
@Ferret - Glad you enjoyed a visit to Colorado.
And I believe that would be the Grand Canyon you referred to? You are correct in your memory that the Colorado river runs through it.  Another amazing act of nature.
I've always thought it would be nice to see Australia sometime. Such a beautiful place, and friendly people too!
"Music is what feelings sound like." ~ Author Unknown

Mad_Wed
Russia, Tatarstan rep. Kazan city
December 7, 2012 - 3:24 pm
Member Since: October 7, 2011
Forum Posts: 2849

Offline





Forum Timezone:
America/New_York
Most Users Ever Online: 231
Currently Online: Scrap
55 Guest(s)
Currently Browsing this Page:
1 Guest(s)
Members Birthdays

Upcoming
blueviolin, Abby
Top Posters:
coolpinkone: 4107
Mad_Wed: 2849
.: 2671
Fiddlestix: 2647
Oliver: 2439
DanielB: 2379
Kevin M.: 1969
cdennyb: 1813
TerryT: 1726
damfino: 1715
Member Stats:
Guest Posters: 2
Members: 11160
Moderators: 0
Admins: 3
Forum Stats:
Groups: 16
Forums: 57
Topics: 7197
Posts: 89484
Newest Members:
carolynth60, Zuwkowskispita, Terryspita, Al Cramer, Anganaspita, Kevinhah
Administrators: Fiddlerman: 13281, KindaScratchy: 1722, BillyG: 2411