A
A
A


Topic RSS

Profiles





(1

votes)

Gordon Shumway
London, England
September 5, 2020 - 4:19 am
Member Since: August 1, 2016
Forum Posts: 1466

Offline

September 5, 2020 - 10:10 am
Member Since: June 10, 2020
Forum Posts: 2019

Offline





Personally, I think it's very helpful to know what Country someone is from.  I don't think anyone needs to be more specific. 
I believe it can help to remind members to be more aware of possible communication issues/differences.
But it should still be left up to the individual member if they want to share that personal information.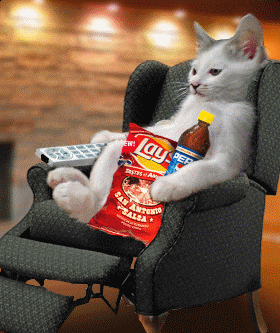 - Emily

September 5, 2020 - 10:19 am
Member Since: July 13, 2017
Forum Posts: 312

Offline


I tend to agree with @Mouse on this subject. Let a poster provide any information they feel comfortable with. No mandate should be necessary.
If a forum user wants to know where a poster is, they can always politely inquire in a post or PM. I've found that a member's general location eventually will come out if it becomes relevant to the subject matter. 
If I'm asked what country I'm in I'd have to say TEXAS

BillyG
Brora, North-east Scotland
September 5, 2020 - 3:03 pm
Member Since: March 22, 2014
Forum Posts: 3589







@Mouse - I *could* be wrong about this - but I suspect the reason you can see your own email (oh, and that of other users) is because you have admin status.  As far as I'm aware, normal (members) users are denied that info.   Pierre will know for sure.  LOL - what I really meant was every member can always see their own registered email (so they can change it when needed), but the emails of others is denied them unless they have admin status... That's clearer !!!
I seriously recommend not copying my mistakes. D'oh - 
Please make your own, different mistakes, and help us all learn :-)

September 5, 2020 - 3:58 pm
Member Since: August 23, 2020
Forum Posts: 592

Offline




I don't particularly care myself if people know where I am from, I wouldn't share any personal details however with anyone on the internet, I don't even have my real surname on my you tube account. When I become a famous soloist I will publish all my real details😎 I will say this though, the town where I live is between Liverpool and Manchester, a post industrial mess, it really is an awful place to live, poverty stricken, full of stupid violent people who's idea of a good time is a fight, anytime any place. Last year we had a stabbing murder every week for the first three months of the year, we have the worst mental health problems in Britain and did have the worst suicide rate, don't know if that has changed though.

damfino
my own little world
September 5, 2020 - 4:17 pm
Member Since: July 23, 2015
Forum Posts: 1992





I'd say for human curiosity it's sometimes interesting to go "oh wow that person is from Hobbiton" or whatever, but no, it shouldn't be necessary to share more than you are comfortable with. 
☆•*¨*•¸¸¸.•*¨*•☆•*¨*•¸¸¸.•*¨*•☆•*¨*•.¸¸¸.•*¨*•☆
World's Okayest Fiddler
☆•*¨*•.¸¸¸.•*¨* •☆•*¨*¨*•¸¸¸.•*¨*•☆

September 5, 2020 - 4:31 pm
Member Since: August 23, 2020
Forum Posts: 592

Offline





AndrewH
Sacramento, California
September 5, 2020 - 4:32 pm
Member Since: November 5, 2017
Forum Posts: 1163




Country would be useful, though, especially when people talk about equipment or books or graded exams. What is extremely familiar in one country may not even exist in another.
For example, the British members of this forum have mentioned Hidersine products a lot, while I literally never heard of Hidersine in 20 years of playing in California.

Gordon Shumway
London, England
September 9, 2020 - 11:41 pm
Member Since: August 1, 2016
Forum Posts: 1466

Offline

Gordon Shumway
London, England
November 15, 2020 - 1:28 am
Member Since: August 1, 2016
Forum Posts: 1466

Offline
Frankly, country is the only thing I want.
There's a guy on vcom called Terry Carscadden who wants info on strings and bows. He uses English spellings (fibre, not fiber), so I recommended an English website, but it finally turns out he's in Canada. That makes a world of difference in what stores you recommend to him. If trade deals allow, it may be a no-brainer for him to buy from Fiddlershop, unless there's a Canadian alternative.
And for those of you who are unaware, if I wanted to buy a Fiddlerman bow, the bow might cost $60, but the shipping would cost $77, so it's not a no-brainer for me. (it's a brainer?).

November 15, 2020 - 4:28 am
Member Since: June 10, 2020
Forum Posts: 2019

Offline





Hi! @Gordon Shumway -
I agree that knowing a Forum Member's location can be helpful, but no one can force a person to give up their privacy... at least not in my Country. (lol) 
But, here's a few ways to possibly address your concerns.
The most obvious - you can ask the Forum Member where they are from. 
Make suggestions of products you like and use, then ask the Member to find a dealer/store or the equivalent near their own hometown. 
Someone in need of some special services?  We can see where you are from - so refer to ones you have personal experience with or ask if the member has Teachers, Luthier or Music store, etc... near where they live. 
When Members don't want to give up their location, I think it's safe to assume if they can navigate this forum, they can navigate/search the internet - suggest to them what to look for.  
Directly ask Fiddlerman (or someone else) to help a Member with a problem if you suspect you are having trouble communicating/figuring out where they're from. 
I think you are usually very helpful (lol - caught what you said to Fran) - I always enjoy reading what you post and appreciate what you share. 
- Emily

Forum Timezone:
America/New_York
Most Users Ever Online:
696
Currently Online:
,
JohnG
Currently Browsing this Page:
1
Guest(s)
Members Birthdays

Upcoming
freesbee, paulinefiddle, estudy, vitthal36, oneloudmime, MsJoy, augustoad, Ripton, Space., Mirrim9999, loveluach, husseinHr, reedc83
Top Posters:
Mad_Wed: 2849
Barry: 2680
Fiddlestix: 2647
Oliver: 2439
DanielB: 2379
ELCBK: 2019
damfino: 1992
Kevin M.: 1971
cdennyb: 1815
TerryT: 1728
Member Stats:
Guest Posters: 3
Members: 27483
Moderators: 0
Admins: 7
Forum Stats:
Groups: 16
Forums: 76
Topics: 9066
Posts: 112702
Parkfreeon6th, Bunnyroo, Trexler, willis valenzuela, JillyR, capefearscot
Administrators:
Fiddlerman: 15451, KindaScratchy: 1757, coolpinkone: 4180, BillyG: 3589, MrsFiddlerman: 2, Jimmie Bjorling: 0, Mouse: 3024
©
Simple:Press
—