A
A
A



Topic RSS

1st finger to 3rd and 4th Finger stretch issue
Hiw do you manage the 1st to 3rd or 4th finger stretch?





(0

votes)

March 3, 2019 - 2:47 pm
Member Since: December 26, 2018
Forum Posts: 2296

Offline





I am wondering how you, as a cellist or cello student, tackled the issue of the long stretch between the index finger (1st) and ring finger (3rd) or 4th finger, without your index or 1st finger moving. I have been trying to do this all day. I had been moving my index finger forward to make reach since my first lesson in 2013. Three days ago I found out that is not the right way and will cause issues later.
My fingers will not stretch that far and at 64 1/2, my joints are not too willing to cooperate. How can I get to be able to do this? Going up the C scale is much harder with this issue than going down, for some reason. I Googled it and one cello instructor said he does not advocate 90° contact for finger to string because of this issue. He advocates a slight angle of your knuckles towards the nut end. This is easier, but it still does not allow my stretch from 1st to 3rd or 4th fingers without my 1st finger moving forward. I move it back very quickly after using the 3rd or 4th fingers. I am not sure my new instructor is an advocate of the angled version.
Allowing my 1st finger to do this, what issue will be encountered later?
Cello and Viola Time! 
(Former Username - cid)

March 7, 2019 - 10:07 am
Member Since: July 26, 2018
Forum Posts: 58

Offline
One thing that has helped me with finger placement and movement is to get your thumb somewhat centered under your fingers. It will give you the ability to make the move from 1st to fourth finger easier. Also, it could be a matter of time and practice to get your hand muscles to open up and make the stretch easier.

March 7, 2019 - 10:35 am
Member Since: December 26, 2018
Forum Posts: 2296

Offline





The thumb part I have actually got down pretty good now. I struggled breaking my bad habit all week when my instructor mentioned it last week at our first lesson. He noticed the improvement yesterday.
He did give me a tip. It was actually something I read when I Googled the issue last week. I usually don't like to do that so that I can be in line with my instructor.
If I angle my my index finger just a tad towards the nut, it will anchor that finger in place better. We were watching how my fingers land and he said that my natural finger span is almost perfect for the cello, but for some reason, I tense up when I hit the fingerboard. Probably because of the curve. It could be just from having that issue and it being on my mind. Maybe I can get rid of it over time and getting more comfortable.
I played my cello this morning and that angle does help. I just have to make it a natural position so I don't have to pay attention to that. It really does help. 
Since I corrected my thumb issue, I noticed my thumb no longer gets sore. Yippee! 
It is great to finally have an instructor that pays attention to the mechanical aspects. I hope he continues on this route. Two lessons with him, even that is better than all my other lessons. I am much more excited this time and feel like I will actually get somewhere.
Cello and Viola Time! 
(Former Username - cid)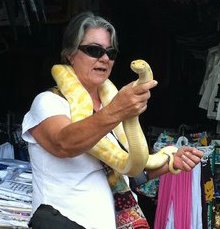 Robyn.fnq
Queensland, Australia
August 8, 2020 - 11:01 pm
Member Since: July 7, 2011
Forum Posts: 587
Hi fellow cello students old and young!
I have neglected my violin for years now ... life gets in the way etc ... but began on cello a few years ago, then abandoned that too.
Now I'm getting a bit more time to practise and begin again.
I have many problems playing (I'm not young and do have arthritic fingers) and I'm working on them one by one.  The thumbs are improving with  technique changes, but I'm still having this same problem with the stretch.  I find the left hand is having to move more than expected even staying in first position.
I will continue to do the mindful practice technique and hopefully work out the kinks (pun intended).
Thanks for being here!
If you think you can, or you think you can't, you're probably right.

August 8, 2020 - 11:59 pm
Member Since: December 26, 2018
Forum Posts: 2296

Offline





I completely understand the left hand issues when they get that senioritis stubbornness. 
I was taking cello lessons until two weeks ago. I went about as far as I could with lessons. My fingers could not do the stretches properly. I decided that I had covered shifting, vibrato, harmonics, etc and it was time to play the type of songs I wanted to play, not classical, and use what I learned. I can now finger the way I am able to. Most I do properly, but stretches give me sore knuckle joints, so I allow myself to shift a little if I need to, and raise a finger off a string when playing another string if I have to, even if the proper way is to keep the fourth finger down on that string when using the first finger on the next string. 
So, even if you find you can't do the fingering correctly, maybe you can adjust. I am not planning, have no intention of playing in an orchestra or for anyone, so this suits my purpose, pure enjoyment.
I do start viola lessons tomorrow, though, again for my own enjoyment.
Cello and Viola Time! 
(Former Username - cid)

August 9, 2020 - 12:59 pm
Member Since: May 19, 2020
Forum Posts: 132

Offline



I'm quite short and have small hands and short fingers. My cello is size 7/8 but sometimes stretch between the 1st and 4th finger still feels really big. (For example G# on the D-string.) I know the key to the solution is the thumb, it have to be relaxed and move freely. It has taken a lot of time to practice it.
I doubt I would have huge problems with stretching my fingers if I played 4/4 size cello.

AndrewH
Sacramento, California
August 10, 2020 - 12:29 am
Member Since: November 5, 2017
Forum Posts: 955



I'm not sure how much this will help with cello because it's more of a viola tip, but maybe it's worth trying. Instead of thinking of the stretch as going up from 1st to 4th finger, start from the 4th finger and stretch back with the 1st finger. You may find that you place your thumb a bit differently when you approach it that way. I do this a lot as a violist with very small hands.

August 10, 2020 - 8:39 am
Member Since: December 26, 2018
Forum Posts: 2296

Offline





Unfortunately, with cello, most fingering works best from first finger down, and that is the proper way with a cello. I think it is the reverse from viola and violin, but I could be remembering incorrectly about that. Someone told me that one time.
When shifting on a cello, you slide up or down, your first finger stops where it would be in that position and the rest of the fingers fall in line like ducks in a row, in theory. It is harder to work from the fourth finger back up. But, I do not think Ilona is shifting in this case. She is extending the fourth finger to hit the G# while still in first position. That is the way it is done, unless the piece calls for shifting to continue using the D string for the A, B, etc.
@Ilona That is a long extension to stay in first position and play that G# with the fourth. For some reason, for me, extending the first finger back is possible, but I can no longer extend the fourth finger, except occasionally. That is one of the things I had issues with. My joints just are not flexible any longer. I actually was able to do it last year, but I have stiffened up some and it just will not happen. For me, I just let my entire hand slide down that tiny little fraction (that is all I need) and recoup my proper positioning. I am not telling you to do that because that is not the proper way. But for me, I just want to play it and if I have to adjust some proper form to suit my issues, that is what I do. But, I so understand the frustration. 
Like you said, The key is the thumb. Make sure it is behind the second finger. It was still beyond my reach even then because I just can't stretch that far, but if you keep working at it, you will get it. You are so beyond where I am on the cello. Try not to think about the G# coming up. Yeah, right. 
Personally, I do not know why it is considered wrong to move the wrist or hand a tad to get a note and recoup proper positioning, if it works for you. But it is not proper form and instructors are about proper form (they are teaching how to do it correctly, after all)  and I was done fighting it and having sore joints. It would keep you out of an orchestra if they noticed it, but I am not interested in playing with anyone in front of an audience, I am just enjoying it.
I really think you can do it the right way. Look how far you have gotten. When you start your lessons, the instructor will help. So, I would suggest to keep trying it the right way and not make any adjustments to get around it until you see the instructor. Extensions are part of playing properly.
You can do it. I really loved doing those extensions when my joints were more flexible, but it no longer happens the proper way for me. I absolutely love shifting, and I can still do that! Unfortunately, shifting is not a replacement for extending. 
Cello and Viola Time! 
(Former Username - cid)

August 21, 2020 - 3:36 pm
Member Since: May 19, 2020
Forum Posts: 132

Offline



Okay, my lessons started again (yippee!) and I have to instantly deal with this stretching. My homework is one etude with a lot of doublestops. One of which is absolutely awful, Bb on the A string and G on the D string. Who in the earth does compose etudes like this? 😂 I have huge problems not to press also the A string with my 4th finger when trying to reach to G.
My teacher noticed my left elbow is a little too down when I'm playing in the first position, so I need to pay attention to that. Lifting it a little up would probably help. Let's see.

Forum Timezone:
America/New_York
Most Users Ever Online:
696
Currently Online:
Jim Dunleavy
,
arkmaverick
Currently Browsing this Page:
1
Guest(s)
Members Birthdays

Upcoming
HeadCheese, Mad_Wed, Ginnysg, lakelivr, ButteryStuffs, harvestman, happyjet, fiddlinmama, kit, makinnoise, wisco kid, Nathalie, Raef, AmandaKulp, vocaliw95
Top Posters:
Mad_Wed: 2849
Barry: 2680
Fiddlestix: 2647
Oliver: 2439
DanielB: 2379
damfino: 1992
Kevin M.: 1971
cdennyb: 1815
TerryT: 1728
Ferret: 1575
Member Stats:
Guest Posters: 3
Members: 27358
Moderators: 0
Admins: 7
Forum Stats:
Groups: 16
Forums: 60
Topics: 8702
Posts: 108129
FluffyMcFluff, JosephJoestar, RJ_Fiddles, rln2020, Jerome Hubbard, Little Prairie Girl
Administrators:
Fiddlerman: 15264, KindaScratchy: 1756, coolpinkone: 4176, BillyG: 3569, MrsFiddlerman: 2, Jimmie Bjorling: 0, Mouse: 2296
©
Simple:Press
—