A
A
A



Topic RSS

Crackly Static Noise
Crackly, static noise





(0

votes)

December 4, 2014 - 3:34 pm
Member Since: December 4, 2014
Forum Posts: 2

Offline
Hello, my violin is making a strange crackly static noise when I play any note on the D and G string. I think this thread has the same problem https://fiddlerman.com/forum/p.....problem/ . I have cleaned the strings and bow, got new rosin, new strings, tried it with a different bow and I always clean the violin after I play it.  None of these has gotten  rid of the sound.  It is not my playing either because my teacher has played on it and gets the same sound.  There is one thing I have noticed though, the sound post is ever so slightly squint.  I don't know if this is causing the sound or not. Any help and advice is greatly appreciated for fixing this background noise.

augustoad
Ponta Grossa, Paraná - Brazil
December 4, 2014 - 3:58 pm
Member Since: November 19, 2012
Forum Posts: 229



Wouldn't it be the violin itself? Is it a proper violin or a VSO? Take a look under the neck, see if there is any signal the fingerboard being painted. If so, there's a huge chance your violin is made out of compressed wood, which is very low quality and doesn't ressonate well. In that case, I suggest you look for a new instrument.
Otherwise, take it to a luthier and see what he says about it.

Edit: it could also be the soundpost, of course. In that case, the luthier could give you a hand and change it to you. Also, check the bridge.
Skype: augustoad Email: [email protected] Phone number/whatsapp: +55 42 9861-4084. I'd be happy to talk anything fiddle-related to anyone! :)

December 4, 2014 - 5:39 pm
Member Since: May 4, 2012
Forum Posts: 2379

Offline




@Paul_Violin:  Is this a new instrument you just got, or is this a violin that was playing fine and has developed this odd/unpleasant sound?
Not being able to actually hear the problem or look at the instrument, my first guess with a "crackly static noise" would be that something is vibrating against something it shouldn't be, or that something is not making as good contact as it should be. 
It could also be something is coming apart, like the top plate coming apart from the ribs (sides), for example.
I would guess at mechanical vibration of one of those sorts, since you mention the problem is noticeable when playing on the lower strings, which usually vibrate the instrument a bit more.
Look for easy things first.  You already noticed the soundpost maybe doesn't look quite straight.  That might be it, but I would look for easier things before trying messing with that.
Is the chinrest perhaps touching the tailpiece at any spot?  It shouldn't be.  That can make some very odd noises.  
Are both the feet of the bridge exactly flat on the top of the violin as they should be?  If they aren't, that can cause some weird sounds.  If you can get even a thin sheet of paper under any part of the feet, they aren't fitted right, or the bridge is perhaps leaning.
If you use fine tuners, are any of them loose?
If you use a rigid type shoulder rest, is there any way it could be touching the back of the instrument when you have it up in playing position?  Try taking it off and see if the sound continues.  They can look fine when you are holding the instrument and looking at it, but can touch the back when actually up on your shoulder with your jaw down on the chinrest.
If you can get it to make the noise when just plucking the G or D strings loudly, then you can try plucking those strings while touching the different parts of the violin (chinrest, parts of the top, tailpiece, etc).  That can help in figuring out what is vibrating/rattling.
Since you clean the violin every time you play it, you probably would have noticed if the plates are coming loose from the sides, but you might want to check that anyway, looking very close.
You can also try holding the strings down in the nut slot by pressing each one down, one at a time, while bowing the open G and D string, using a fingernail.  If that stops the sound you're hearing, then the nut slot might be too wide or badly shaped.
@augustoad: So far as the "VSO" matter... any of the possible problems I have listed can also happen on "proper violins".  I don't like painted fingerboards either, but they aren't really very likely to cause the sort of sound problem described.  Neither are cheaper grades of wood or thicker ungraduated plates, which are typical with less expensive violins.  Even compressed wood is more likely to just not give much volume or not have a very pleasant tone than only sound bad on the G and D strings.
"This young wine may have a lot of tannins now, but in 5 or 10 years it is going to be spectacular, despite the fact that right now it tastes like crude oil. You know this is how it is supposed to taste at this stage of development." ~ Itzhak Perlman

coolpinkone
California, the place of my heart
December 8, 2014 - 7:16 pm
Member Since: January 11, 2012
Forum Posts: 4180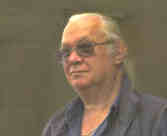 Ferret
Byron Bay Australia
December 9, 2014 - 4:26 pm
Member Since: April 22, 2012
Forum Posts: 1575



I reckon the the problem is to be found in the list that @DanielB has given
All you have to do is find it. It is very often a string vibration getting to the violin body from a place it shouldn't.
Let us all know if you find it. Also tell us if you don't
Seen it all. Done it all. Can't remember most of

..... What was I saying????


Forum Timezone:
America/New_York
Most Users Ever Online:
696
Currently Browsing this Page:
1
Guest(s)
Members Birthdays

Upcoming
Killerkhezu, Ferret, visionsalchemy, Preanix, EJ-Kisz, laserbrainz, Writer, chendricks, BillyG, rsmith6322, DeeLight41, EricBluegrassFiddle, ACDSherlockian, Dan
Top Posters:
ELCBK: 4982
Mad_Wed: 2849
Barry: 2680
ABitRusty: 2650
Fiddlestix: 2647
Oliver: 2439
DanielB: 2379
Gordon Shumway: 2096
damfino: 2038
Kevin M.: 1973
Member Stats:
Guest Posters: 3
Members: 31101
Moderators: 0
Admins: 7
Forum Stats:
Groups: 16
Forums: 79
Topics: 9890
Posts: 124518
Administrators:
Fiddlerman: 16058, KindaScratchy: 1760, coolpinkone: 4180, BillyG: 3741, MrsFiddlerman: 2, Jimmie Bjorling: 0, Mouse: 4151
©
Simple:Press
—