Check out our Forum Rules. Lets keep this forum an enjoyable place to visit.
A
A
A



Topic RSS

Something I use for scale practice
Easy backing track at slow tempo I use for practising scales





(0

votes)

August 5, 2014 - 9:20 am
Member Since: May 4, 2012
Forum Posts: 2379

Offline




First off, let me say that I really hope this thing doesn't "auto-play" when people look at this thread.  By itself, it is about as interesting as yesterday's oatmeal.  Hopefully if the forum is still doing that autoplay thing with mp3 tracks, Pierre can maybe set this so it won't.
This is typical of the sort of file I have on a little portable media player that I can tuck in my pocket or the violin case and use to practice pretty much anywhere.  It is very simple, just an A in the lower range and an 80 beat per minute kick drum beat.  It does have a few measures of silence at the beginning to allow time to pick up a bow and get ready to play, and has a 4 beat "count off" of closed high hat clicks at the beginning, and then it finishes out with 4 clicks at the end.
Ok, so now that I've explained what it is, what can one do with it?
Well, you can simply walk up and down A major or A minor scales, for example, doing nice even quarter notes, one to a beat.  The reference note is on the first beat of each measure, which I find to be plenty to avoid drifting off intonation, but not so constant that one might get too dependent on having a reference note to play against. 
If that feels too easy, and the beat too slow, then do two notes to a beat or four notes to a beat, or etc.  One also doesn't have to just walk up and down a scale.  You can do patterns of notes, arpeggios, or free improvisation with the notes of the scale, or you could work on some tricky parts of some piece you are learning that happens to be in the key of A major or A minor.
Working scales against a reference note is good, I feel, for developing the ear for recognizing the intervals in a scale and how they sound against the root.  So it can be a little bit of ear training as well.
I usually use it playing by ear, but it could work just as well with a written etude for A major or A minor, giving it a tempo to work with and a reference note to occasionally check your intonation against at regular moments.
It is about seven and a half minutes long, because I personally feel that makes a good practice "chunk" for me.  Shorter than that, it feels like a maybe didn't work enough, longer and it starts to feel like it is dragging on for a long time.  So this length is in my "Goldilocks" range for a practice chunk.  LOL
It works out to being about 160 measures long, which is enough that I think most teachers would consider it a reasonable part of a good practice session.  I usually do two runs of this a day, with two different reference pitches, like A and E.  That way I've put in 15 min of scale practice and covered usually 4 keys (A major and A minor, E Major and E minor, in this case). 
I usually aim for a 45 min practice session every day.  So I start with 15 min of open bowing (broken down into 5 min sections), then I run a couple files like this one to get in some scale practice, and then I'll do about 15 min of work on some technique(s) I want to get better at.  For me personally, that usually feels like a nice little workout with plenty of focus building basic skills, and I usually feel like I'm in pretty good shape when I pick up the instrument to play songs/pieces later.
But anyway, this is a very simple sort of tool that can be used in a lot of ways to practice things ranging from easy to challenging.  I like having a bit of structure to work with, but where I can feel free to adapt my practice to what feels like it needs work or go in some depth on something where I may be getting a little bit of a breakthrough, to get the most out of it that I can.
Just figured I'd share it as an example of how one can make a simple tool/toy for practice and give some ideas on how it can be used, in case it might be of help to anyone looking for something to try.
"This young wine may have a lot of tannins now, but in 5 or 10 years it is going to be spectacular, despite the fact that right now it tastes like crude oil. You know this is how it is supposed to taste at this stage of development." ~ Itzhak Perlman

coolpinkone
California, the place of my heart
August 5, 2014 - 11:08 am
Member Since: January 11, 2012
Forum Posts: 4168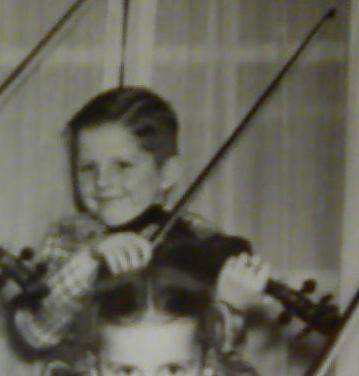 August 6, 2014 - 12:44 am
Member Since: January 21, 2012
Forum Posts: 2647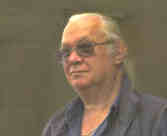 Ferret
Byron Bay Australia
August 6, 2014 - 2:33 am
Member Since: April 22, 2012
Forum Posts: 1575




August 6, 2014 - 4:32 pm
Member Since: May 4, 2012
Forum Posts: 2379

Offline




@Barry: Yeah, I do a bit of that with them sometimes as well.

@coolpinkone: Glad you liked it.
@Ferret: I don't use cell phones, but I have a computer, so I can put things like this together for free anyway.  Does the app you showed allow for adjusting the pitch of the tone/note/beep?
@Fiddlestix: This wasn't a "guess what this is" quiz, and I'm pretty sure you know that I do know what a metronome is.  What I see as the difference is I'm adding a reference pitch bass note on the (in this case) first beat, to allow for checking pitch against the root when practising scales, as I explained.
But thanks for the reply anyway, Ken. 

Hope all is going well for you?  Haven't seen you in chat for a while.
"This young wine may have a lot of tannins now, but in 5 or 10 years it is going to be spectacular, despite the fact that right now it tastes like crude oil. You know this is how it is supposed to taste at this stage of development." ~ Itzhak Perlman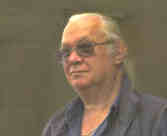 Ferret
Byron Bay Australia
August 6, 2014 - 4:39 pm
Member Since: April 22, 2012
Forum Posts: 1575




Forum Timezone:
America/New_York
Most Users Ever Online: 231
Currently Online: BillyG
47 Guest(s)
Currently Browsing this Page:
1 Guest(s)
Members Birthdays

Upcoming
Shell, Squiryl, Schaick, GlassTownCur, mcassidy2004, Reptile Smile, MyMing, CarolineNH, JamesRSmithJr, SethroTull86
Top Posters:
Mad_Wed: 2849
Barry: 2673
Fiddlestix: 2647
Oliver: 2439
DanielB: 2379
Kevin M.: 1969
damfino: 1907
cdennyb: 1814
TerryT: 1726
Ferret: 1575
Member Stats:
Guest Posters: 2
Members: 20511
Moderators: 0
Admins: 8
Forum Stats:
Groups: 16
Forums: 58
Topics: 7728
Posts: 96591
Newest Members:
tvbkbfyfchuryic, TanjiaLor, Arcanefistchuryic, rondacc69, axugideq, dbneifchuryic
Administrators: Fiddlerman: 14219, KindaScratchy: 1732, coolpinkone: 4168, BillyG: 2826, MrsFiddlerman: 1, Jimmie Bjorling: 0, SimplePressHelp: 0, peopleshost: 0