Check out our Forum Rules. Lets keep this forum an enjoyable place to visit.
A
A
A



Topic RSS

Steep Learning Curve!!





(3

votes)

December 7, 2012 - 12:28 pm
Member Since: December 3, 2012
Forum Posts: 55

Offline
I have been learning the violin for 2 weeks now. I think that the violin is the hardest thing to learn. I learned guitar back when I was a teenager, and never remember it being this hard. I don't mean to complain, just checking if maybe any of you can offer some encouraging advice.
I think the hard part is trying to learn to read music and learn to play properly at the same time. So I try to memorize the notes so that I don't have to look at the scores while I play. This way I can watch where my fingers go and the way I hold the bow etc. I finally decided to put on tape so that helps speed things up a bit. I am not taking lessons yet, I am trying to get at least average before I spend money on lessons.
I can play "Happy Birthday" but it is not perfect. 

December 7, 2012 - 1:01 pm
Member Since: September 10, 2011
Forum Posts: 1969

Offline



If you plan on taking lessons, now is the time not after you play for awhile. Learn to do things right from the start and not have to undo bad habits.  If you are just starting don't try to play tunes that you would like to play play tunes that teach you to play.  I know that Twinkle Twinkle Little Star is a childs song but it teaches a great deal about playing and reading music. Start at the basics and don't skip over them.

Mad_Wed
Russia, Tatarstan rep. Kazan city
December 7, 2012 - 2:37 pm
Member Since: October 7, 2011
Forum Posts: 2849

Offline




Kevin M. said
If you plan on taking lessons, now is the time not after you play for awhile. Learn to do things right from the start and not have to undo bad habits. ..
Absolutely agreed!
You are right, Scotty, violin is hard to learn to play. But really fun also. I remember when i first time played Twinle approximately in tune it was a great happiness for me =) Don't remember that kind of satisfaction when played on guitar.. Of course we all are different.. ad feel different, but i know that i never felt this love to any other instrument =)
Welcome to the forum, BTW!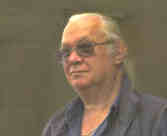 Ferret
Byron Bay Australia
December 7, 2012 - 4:22 pm
Member Since: April 22, 2012
Forum Posts: 1575



I remember that, at two weeks, I felt much the same. You just have to believe that it will get easier and that you will get better .

Get a teacher if you can, watch FMs tutorial videos, read the forum posts and ask questions. And practice, practice, practice. You WILL get there if you don't give up
Seen it all. Done it all. Can't remember most of

..... What was I saying????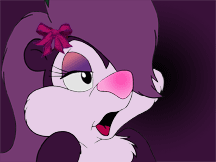 December 7, 2012 - 5:29 pm
Member Since: May 6, 2012
Forum Posts: 153

Offline


December 7, 2012 - 8:24 pm
Member Since: November 8, 2012
Forum Posts: 555

Offline

Greetings Scptty!!
You have a lot of wisdom in the replies to your post. All these people seem to have a few things in common. Practice. I would also mention to not overdo it. Don't lose sight of the fun and pleasure. I have been playing a few months (like alot of people here) and it seems like you go weeks until you have an ever so slight breakthrough. You don't even notice it right away, but when you do, you feel great inside. Cherish those moments and use the vibe to launch you to the next plateau.
A good tool, is record yourself. If you have the luxury of an ipod or smart phone, set it up and record your play. You will spot things on your own that need improvement and also give you benchmarks so you know when you have improved. Keep your video journal as record your whole fiddle/violin adventure.
The FM video's/tutorals are an incredible gift to specifically new or beginner players. Use them to your hearts content. Even the Vet musicians here refer back to them. Again, welcome to the world of.... What the he** was I thinking...  

"I find your lack of Fiddle, disturbing" - Darth Vader

December 7, 2012 - 8:53 pm
Member Since: November 20, 2012
Forum Posts: 14

Offline
Welcome Scotty!
Along with what Tyberius said, I feel playing in front of a mirror is really helpful. You can spot if your bowing straight or not and see the position of your wrist more clearly.  Like everyone said make sure your having fun learning the instrument if you feel stressed just take a short break and come back another day.
Like you, I personally prefer not having to read sheet music, as once I memorize it I feel I play a lot better from memory than having to stare at the music while playing.

December 7, 2012 - 9:14 pm
Member Since: December 3, 2012
Forum Posts: 55

Offline
Oh thanks for all the nice replies. Don't worry I am not giving up, this is something that I have been wanting to do for a long time. 
And thanks to Kevin's advice, I decided to go take my first lesson from a real teacher tonight! Yes that was fast huh? I live in a small town so, the music teacher is readily accessible. 
I was nervous at first because I was afraid that he would be all strict and make me do two notes over and over for 30 minutes. But he was nice and laid back. I enjoyed his teaching method. He basically converted notation into tab (wrote the tab under the notation) and assured me that we can learn to read music later. So I think he must use the "suzuki" method.  He taught me a couple of songs and gave lots of basic advice. I look forward to more lessons with him.
The sad part of the evening is that when I got home, I was playing violin while walking around the house, and bumped the nose of it into a wall, knocked every string out of tune! So I got my chromatic tuner out and tried to rescue it, only to break the A string. 

But that gave me an excuse to order a new set of D'Addario Pro-Arte and also a new carbon bow from fiddlerman. So I can't wait till those arrive. Then I will post a vid of me doing stuff so that you all can give me more feedback.
Thanks again all

December 8, 2012 - 2:29 am
Member Since: September 7, 2012
Forum Posts: 985

Offline
KindaScratchy said 
Take pride in the small accomplishments and let them build your confidence.
Scotty, my advice also is to first learn to enjoy the simple things.  One way to make that fun is to know that if you can make two notes in a row sound good and sound the way they are supposed to sound, then with practice you can build from there and sound good playing a hundred notes in a row.

December 8, 2012 - 11:12 am
Member Since: October 11, 2012
Forum Posts: 225
It's not a race, just take it in your pace and you will get there in time. There's no point in rush it, so that it becomes more difficult and depressing then necessary. No one is expecting a newbie to play like a pro. Just enjoy this wonderful journey in music. Start at the bottom and work your way up till the top. 

'Armed with theory, practice becomes meaningful. Through practice, theory becomes fulfilled.' - Egon von Neindorff.

Forum Timezone:
America/New_York
Most Users Ever Online: 231
Currently Online: JuanFiddler, Bella86
57 Guest(s)
Currently Browsing this Page:
1 Guest(s)
Members Birthdays

Upcoming
Cheryld, uncledave, rlaggart, DanielB, Deltatango95, derpyviolinist, risk, brokenbow, pchoppin
Top Posters:
Mad_Wed: 2849
Barry: 2673
Fiddlestix: 2647
Oliver: 2439
DanielB: 2379
Kevin M.: 1969
damfino: 1884
cdennyb: 1814
TerryT: 1726
Ferret: 1575
Member Stats:
Guest Posters: 2
Members: 18623
Moderators: 0
Admins: 6
Forum Stats:
Groups: 16
Forums: 58
Topics: 7549
Posts: 94621
Newest Members:
fanniewd69, whitneyxu69, jasonsv1, angierl16, savannahep2, yvonneyf60
Administrators: Fiddlerman: 13941, KindaScratchy: 1732, coolpinkone: 4168, BillyG: 2735, MrsFiddlerman: 0, Jimmie Bjorling: 0