A
A
A



Topic RSS

Practicing two different instruments, thoughts?
Re-learning to play the Piano, and learning to play the Violin





(1

votes)

January 24, 2013 - 11:07 am
Member Since: January 26, 2012
Forum Posts: 140

Offline
I want to get your opinions, and maybe experiences that you may have about learning two instruments at once, and balancing practice time between both. Let me give you a little background info. The first instrument I ever touched was a Piano, when I was 8 or 9, and had formal lessons for about two years. I got pretty descent, and what I learned back then, helped in picking up the guitar and base guitar later in life (when I say picking up, I mean being able to play chords, nothing fancy

). Then, when I was 14, I found my first love, the drums. The drums became my go to instrument, and it is what I know how to play the most. I am not a pro drummer, but I can't put out some nice beats, as I have been playing drums since I was 13

Anyhow, I have now acquired a piano, as I want to work with my daughter on recognizing the notes, training her ear, and get her started with the piano, as I feel it will be a strong foundation. As she gets older, she will have an option of what instrument to play. She is only 19 months now, but is already singing different and humming different songs by memory and has definitely shown an interest in music. With that being said, I am in the process of re-learning the piano, which I find myself quickly picking back up. It is just a matter of re-learning all the notes, and getting the muscle memory on my fingers trained once again. I definitely plan to go above and beyond what I had learned as a kid, and play harder pieces, just for pure enjoyment as I love music, but also to be able to work with my daughter. Don't get me wrong, I will definitely find her a private teacher for piano lessons, but I want to be able to help her when at home and be there for her.
Well, at the same time, I am in love with the violin, and I want to continue learning it. Lately, I have been able to jump from one to the other, and I feel like playing the piano has helped me with intonation on the violin, as my ear is getting much better from playing the notes in the piano, as those sound just like they should

I also like that I am able to play from the same sheet music, as the treble part of piano sheet music can be played on the violin. Right now, I really don't see a disadvantage other than splitting my practice/learning time between the two instruments. However, I want to hear what you guys think? Any of you learning, or heavily practicing two instruments at once? Advantages/disadvantages you think there may be? I know that those who are musicians spent all of their time writing and playing music, and can play various instruments very well, but then there are those of us, who have a job outside of music, but love music, and love to Jam after hours



Thoughts?
"No one can do everything, but everyone can do something."

January 24, 2013 - 12:28 pm
Member Since: July 8, 2012
Forum Posts: 328
I currently practise two instruments, the violin and the piano, I mostly practise on violin since I have more experience on the piano, but I do play the piano when I don't have anything to do with the violin. I play mostly Beatles songs and a little classical on the piano, while I play all classical on the violin.
I've heard that Paganini handled the bow with italian bow hold, and after practisin' on the on one instrument which was the guitar for a year, he then played the violin with a bow hold that looks like a hand that is strumming the guitar....
so, the practise should be fair at both instruments.

Picklefish
Merritt Island, Fla
January 24, 2013 - 8:30 pm
Member Since: June 25, 2012
Forum Posts: 1281
Two? try Three! Violin/ fiddle, Piano and fingerstyle Guitar. I put piano and guitar away for a while to get better at fiddle but now I am back on all three and loving it. Of course I have plenty of free time and I am using one method for all three so the songs are the same so that makes it a bit easier. I find that it takes the same amount of time and focus for each instrument and the variety keeps my brain going without getting burned out or stuck on just one. I take lessons here and there when I can afford it and that has made a huge diff in violin especially. I have a list of goals and objectives for each, I practice with recordings and ask alot of questions on forums like this one. I even have a playing partner that I skype with on occaision to keep me accountable and progressing. I say go for it! Once you get into a routine you will keep progressing.
On a side note I taught a lesson today, first one for this young man and his mom. I tried to prepare them for the Suzuki experience but she wasnt having it. I tried to explain the notion of creating a positive learning environment and the home teacher concept, nope. She just wants me to come in every other week and give a 30 min lesson and then leave him a bunch of worksheets and exercises to work on. On his own. Really? 14 days no instruction, parents not going to help him learn. Thats a recipe for disaster or at the very least slow progress and frustration. Why am I telling you this? Get Suzukis' book on Nurtured by love and create a learning environment for who ever is learning so they get the most out of it. Pfish.
"Please play some wrong notes, so that we know that you are human" - said to Jascha Heifetz.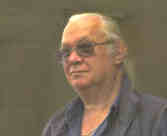 Ferret
Byron Bay Australia
January 24, 2013 - 10:16 pm
Member Since: April 22, 2012
Forum Posts: 1575




March 1, 2013 - 5:48 pm
Member Since: March 1, 2013
Forum Posts: 18

Offline

March 5, 2013 - 4:42 pm
Member Since: January 23, 2012
Forum Posts: 73

Offline
I played piano, violin and accordian all my school years.  I still am frustrated at times considering fingering numbers.  On the piano my pinky is a 5, but it's 4 on the stringed instruments.  As I'm learning to play in different positions I have to focus very hard sometimes.  Any one else have this problem?  Or did it finally get ingrained in your mind/body?

sunshineb
saskatchewan, canada
March 5, 2013 - 5:20 pm
Member Since: February 7, 2013
Forum Posts: 65

Offline

yeah fiddlrgrrl,
the same goes for me, but after my fingers being 1, 2, 3, 4, & 5 for more than 30 yrs, i guess it's to be expected that them having new names now would throw me off.  like you, i'm hoping with more practice there will be less confusion.  although, the way i've always done things is to practise with the sheet music only until i get accustomed to the notes/fingering and then just let my ear take over, so i'm hoping that may ease the concentration frustration a bit as my fingers just do what my ear tells them to!  we shall see!!! 

"you make a living by what you earn, you make a life by what you give." ~winston churchill

March 5, 2013 - 11:27 pm
Member Since: April 9, 2012
Forum Posts: 605

From what I've experienced, piano and violin go quite well together!

You're absolutely right about piano helping with intonation on the violin!  Instead of relying solely on your hearing to make sure you're hitting the right note on violin, you can reference the note at the "push of a button" with piano! 
I grew up learning several instruments at a time and I did pick up on some tips!  One big one that I learned the hard way was:  
Try to avoid instruments that use the same physical mechanics/muscles in different manners.  i.e. Trumpet vs. Saxophone (uses different embouchure positions) or Violin vs. Bass Guitar (vastly different finger positions).
I had to give up Sax for a while when I was younger because it interfered too much with trumpet lessons.....and I was much better at trumpet! lol  Once I focused on Trumpet, my level of play went through the roof!  
Last month, a friend asked me to play bass on a few of his news songs at the studio.  After spending a few days practicing and recording, I went back to violin and was surprised how much technique I lost.  I was over-shooting my finger positions and was left pretty sore after practice.  It was hard, but not impossible!  If you're up for the challenge, I say go for it!  Just know that it is a challenge!

Guitar w/violin is a little better, but you will notice some challenges with that.  i.e. different style of vibrato, longer finger stretches, different thumb positions.  I know I can make the change between them two easier than bass guitar vs. violin. LOL  
I hope this helps!  .....or at least you get a chuckle out of my "growing pains!"
Most importantly, make sure to have fun with it!
~EJ   
"Tell me and I forget. Teach me and I remember. Involve me and I learn." ~Benjamin Franklin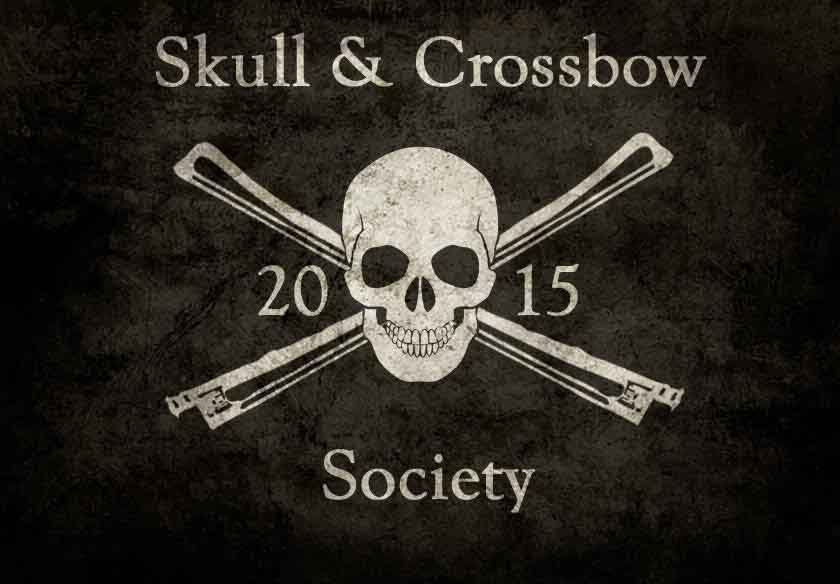 March 6, 2013 - 3:14 am
Member Since: May 4, 2012
Forum Posts: 2379

Offline




Well, I agree that it would be kinda nice if there was a standard numbering of the fingers that was used for all musical instruments.  I'd definitely second that motion, since it would make instructions a bit clearer.  LOL  Not likely to happen, but we can wish.
I play several different instruments, and the biggest disadvantage/problem I can think of is that there is only so much time in a day that one can spend on music.
I think that the biggest advantage is that certain aspects of theory will be more obvious to the eye and ear on different instruments, and so playing more than one gets a bit of synergy going.  I feel the broader experience helps deepen one's understanding of music in general.
The divided time is more a problem if you were trying to get a certain song or number of songs down to a particular degree of proficiency on a single instrument in a short time.  Like if you have a gig or recital or something on a particular instrument in a week or two and not on the other instrument(s)?  Prioritize, and budget your time accordingly.
As EJ mentioned there can also be some finger confusion at first between instruments that are kind of closely related.  But I found switching back and forth between instruments several times a day tends to get it settled in the mind well enough after a couple weeks or so that the confusion passes.  But if you totally drop one instrument for a while to focus on another for more than a few days, it is going to be the same as any time you don't play an instrument for a while.  Best way to avoid that is to spend at least a short time each day on the ones you aren't particularly focusing on at the moment, even if it is only 10 or 15 min of running basic stuff. 
Is it worth it, though?  Well, I suppose that depends on what you want.  Some folks may be perfectly happy with just playing one instrument and for them any others would seem just a distraction.  If you are fond of the sound of more than one or need more than one for some educational or etc reason, then it is having a broader focus to your studies and practice, so you can play more.  In the end, it is your call, since you're the one that lives with the work as well as the results.  LOL
"This young wine may have a lot of tannins now, but in 5 or 10 years it is going to be spectacular, despite the fact that right now it tastes like crude oil. You know this is how it is supposed to taste at this stage of development." ~ Itzhak Perlman

Forum Timezone:
America/New_York
Most Users Ever Online:
696
Currently Browsing this Page:
1
Guest(s)
Members Birthdays

Upcoming
HP, UtahRoadbase, Briant, wendym, ElisaDalViolin, Faith, Raven, joko_emm
Top Posters:
Mad_Wed: 2849
Barry: 2679
Fiddlestix: 2647
Oliver: 2439
DanielB: 2379
Kevin M.: 1971
damfino: 1949
cdennyb: 1815
TerryT: 1728
Ferret: 1575
Member Stats:
Guest Posters: 3
Members: 27235
Moderators: 0
Admins: 7
Forum Stats:
Groups: 16
Forums: 56
Topics: 8428
Posts: 104721
agnesviolin, AJ Rhino, ingridviola, JohnBAngel, dezzieraye, Ilona
Administrators:
Fiddlerman: 15063, KindaScratchy: 1754, coolpinkone: 4176, BillyG: 3337, MrsFiddlerman: 2, Jimmie Bjorling: 0, cid: 1899
©
Simple:Press
—